2018 FIFA World Cup: Don't underestimate Russia inside and outside the games
Visitors are having a good time in Moscow thanks to the various activities and places it offers.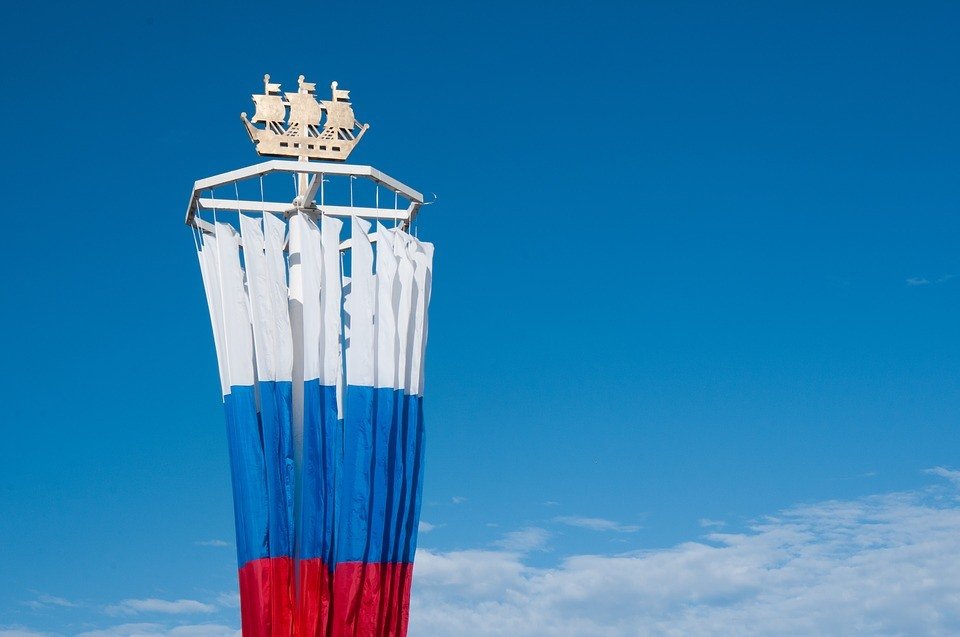 Fresh from its recent victory against Saudi Arabia on the first day of the 2018 FIFA World Cup, host country Russia has once again taken home the glory in a match against Egypt, giving the team a great start in this year's tournament.
BBC reported that many think Russia is "one of the worst sides ever to host the World Cup," but two consecutive wins seem to have turned the tables and silenced these naysayers. The team managed to score three goals against Egypt, which only has one throughout the match.
When asked about these triumphs, Stanislav Cherchesov, the Russia national team's head coach, said, "It is not an accident that we have two wins under our belt, we have a group of solidarity."
Despite being announced as the host country for this year's World Cup, Russia's entry into the tournament did not initially make a huge splash. It was even ranked at 70th place in the global standings, and people expressed their low confidence toward the team, with one sportswriter even going as far as saying it would take a miracle to give them a significant boost.
But following the commencement of the 2018 FIFA World Cup, Russia has already done a lot in just a span of two games. These achievements include the team having an exceptional start out of all the host countries in the history of the tournament and securing a spot in the top 16 teams, thanks to a high score of eight goals. It is also worth noting that Russia has exceeded their overall goals from the 2002 and 2014 campaigns, which amounted to six.
In its match against Egypt, Russia reportedly took advantage of its opponent's weakness. Additionally, Mohamed Salah's injury also allowed Russia to beat Egypt.
Moscow captivates visitors
The underestimations and skepticism have permeated not only in Russia's national team but also to the whole country when it was selected to host this year's tournament, which is one of the most anticipated events of 2018.
Via NDTV, The Washington Post's Steven Goff shared his experience so far in Moscow amid the tournament. He originally thought his stay in the city would be uneventful. He even wrote, "What were you thinking, FIFA? What was I thinking?"
But Moscow delivered on its role as the host and then some, surprising Goff in the process. Russia's capital is lively and welcoming to its visitors, shedding what seems like their preconceived notion of the country. Aside from the Russian citizens, football fans from various countries such as France, Germany and Japan gather in the heart of Russia to celebrate their passion for the sport, as well as life itself.
In addition, the city never runs out of activities and places for its guests to indulge in such as burger shops, Irish bars, open-air cafes and sushi bars. Visitors can also enjoy its parks and museums.
However, Goff still encountered some challenges during his stay such as reading Cyrillic while navigating the streets and speaking in English as the said language is not that widespread.
On the other hand, Business Insider's Harrison Jacobs had a different experience in Moscow when he attended a World Cup party in the city. Visitors who do not have any tickets to watch matches in the stadiums can witness the games in FIFA's Fan Fest zones.
Jacobs visited the site in a park named Vorobyovy Gory, which is one of the largest Fan Fest zones out there with a capacity of 25,000 people. He stated that the atmosphere resembled a sports bar but only bigger and livelier, with fans from all over the world cheering for their teams during matches.
Aside from the screening area, the site also sells official World Cup merchandise such as stuffed animals, socks, fur hats and jerseys of various teams. The jerseys have a price tag of between $70 and $100 a piece. Of course, Russia would not even leave out its matryoshka dolls, with this year's mascot called Zabivaka imprinted on each doll.
Active fans can partake in different activities and games such as playing football in what looks like a bounce house, a football-themed putting green and a tire-goal penalty shootout for those who want to gauge their accuracy.
Fraudsters steal $1.1 million from a Chinese company
Even as the celebration for football—or soccer, depending on where you live—rolls on, criminals are still on the move to capitalize on the event and prey on innocent civilians.
Sputnik reported via an inside source from the Russian law enforcement agencies that unnamed fraudsters, who seemingly acted on behalf of a company in Moscow, stole $1.1 million at the least from a Chinese tour operator following an agreement to sell World Cup tickets. In the span of three months, starting in February and concluding in April 2018, funds that the operator received went straight into the fraudsters' accounts.
The source further stated that a criminal investigation has been officially started to resolve the issue and find the perpetrators.