3 tips to better engage remote employees
Through clear goal and vision setting, utilizing virtual space for collaboration, and direct guidance and collaboration, businesses can take advantage of the benefits of remote work while increasing employee engagement and productivity.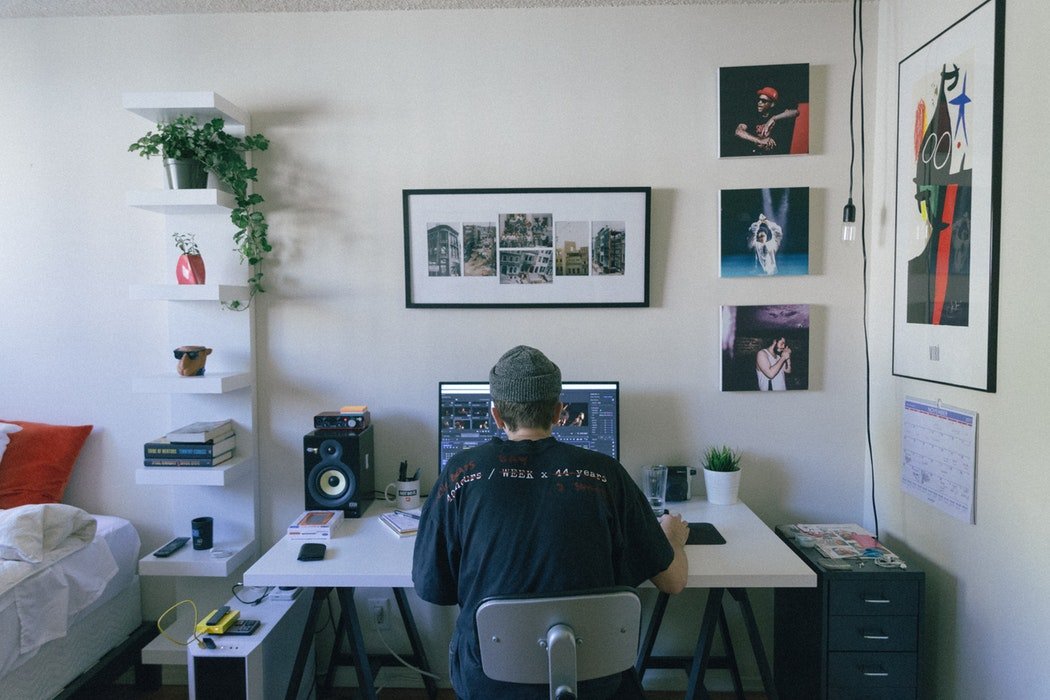 Remote work is currently on the rise. According to Gallup's latest "State of the American Workplace" report, from 2012 to 2016 the number of American employees working remotely rose from 39% to 43%, and this trend is predicted to continue with advances in technology and market drivers in the globalized economy.
Not only this but employees' desire to work remotely has increased as well, with 37% of American employees saying that they would change jobs for one that would offer them the ability to work remotely at least part of the time.
At the same time, the importance of engaging employees has never been higher. In the same Gallup survey, only 33% of recently surveyed American employees are considered engaged, a key driver of productivity. In knowledge industries, the potential increase in productivity from engaging employees through the more effective use of social technologies stands at 20-25%.
While some may view these trends as at odds with each other, believing that an increase in remote work inevitably leads to lower engagement, this does not have to be the case. In fact, with the right approach, businesses can take advantage of both trends in order to allow for more flexible work options, while increasing employee engagement. Below you'll find three simple steps for engaging your remote employees, utilizing the latest in social technologies, in order to increase their productivity and overall satisfaction:
Set clear goals and milestones
The importance of clear goal and milestone setting is a well-researched topic. The increase in motivation and focus when team members are working towards accomplishing a shared vision can be significant. This is even more important when working with remote employees given the reduced direct oversite of their work and subsequent need for a high level of personal motivation.
By investing in time up front in aligning on your team's vision, goals and key workstreams, you can ensure that your remote team members are clear on their work requirements and certain in their approach.
This process can easily happen through shared virtual space, such as online groups and group chat, where team members can meet, interact and share progress towards their team goals. There is most certainly an upfront cost in time, but the long-term engagement benefits are worth it.
Create virtual collaboration and team building space
One of the biggest challenges with remote employees is the lack of the types of daily micro-interactions that often lead to team building and innovation. These types of interactions take place naturally when team members are in one physical location and can be a challenge to replicate remotely without a conscious and specific strategy.
Luckily there are plenty of applications and software that can help simulate this type of environment. Through the effective use of IM technology, for example, businesses can ensure creative space for their employees through the use of features such as chat rooms where colleagues can come together and exchange ideas, or group chats for more direct meetings. IM technology currently provides many such features, meaning that it's only a question of applying them to your team's specific needs.
Provide direct guidance and mentorship, even remotely
Even the most focused remote employee will need direct one-on-one interaction at times. This is important not only to help them perform to their highest level but also to provide them with the sort of collaborative interaction that helps employees feel like an integral part of a team. Unfortunately, this can be a challenge given the nature of remote work.
IM technology can once again play a crucial role here. By utilizing screen sharing and remote desktop technology, you can easily provide guidance to your employees or even work on collaborative projects in real time. By providing such direct interaction your employees are more likely to maintain a high level of engagement through active collaboration.
The majority of employees, remote or otherwise, continues to be unengaged at the workplace. At the same time, the number of remote employees is on the rise, a trend which some believe will lead to further disengagement. This doesn't have to be the case, however, and in fact, both trends can work in tandem to make businesses more effective and competitive.
Through clear goal and vision setting, utilizing virtual space for collaboration, and direct guidance and collaboration, businesses can take advantage of the benefits of remote work while increasing employee engagement and productivity. In other words, employees no longer need to feel distant from their colleagues while working at a distance.
—
DISCLAIMER: This article expresses my own ideas and opinions. Any information I have shared are from sources that I believe to be reliable and accurate. I did not receive any financial compensation in writing this post, nor do I own any shares in any company I've mentioned. I encourage any reader to do their own diligent research first before making any investment decisions.