3 quick tips for better infographics marketing in 2017
One of the most effective ways to compliment your existing and new text content is to provide original and unique visuals of your own – preferably through infographic marketing.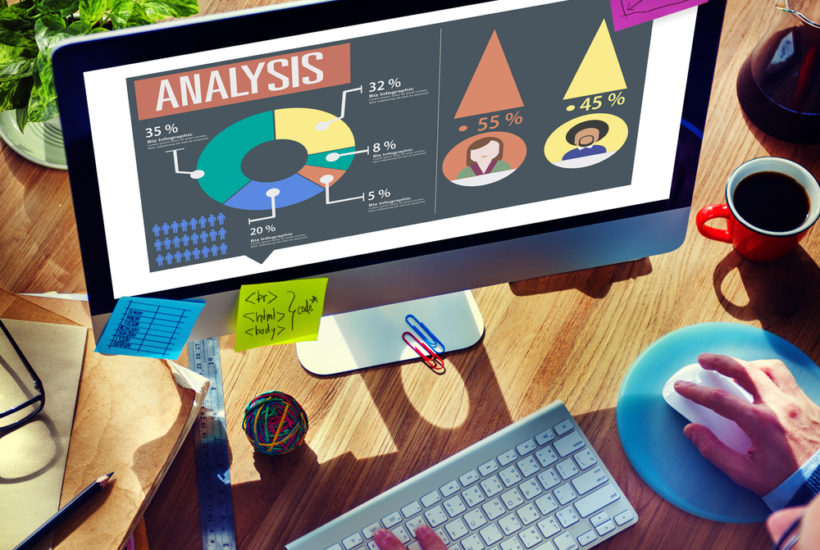 Content creation and marketing are always a top priority for site owners, brands and businesses online. The problem with 'content creation' is that the internet is already loaded up with more than enough articles, resources, blog posts and to keep us all busy. If you are creating content simply to rank higher in the search results, this isn't going to be enough. You need to have a solid content marketing plan as well.
One of the most effective ways to compliment your existing and new text content is to provide original and unique visuals of your own – preferably through infographic marketing. Visual data is consumed 60,000 times faster than text content. It's hard to imagine, but it's the truth. We are always living in a new world where attention spans are at small lengths than ever before. This all means that you need to create better content than the competition, and also use visuals in the process.
With all of this in mind, I wanted to provide you with three quick expert tips on how to effectively start creating, using and marketing infographics for your website and brand.
Create infographics based on your existing content
Infographics are great for bringing boring content and data to life. If you already have a lot of content published to your site, you may already have everything you need to get started with your first few infographics. You can visit a site like Fiverr or 99designs to hire a graphic designer, and simply provide them with your existing content and then tell the designer to create an infographic based on it. For this to work the most effectively, only turn your best content into infographics. Also, try and make your infographics more visual and not loaded up with a ton of text. If you'd like to create an infographic of your own, you can also try a free design tool like Canva.
Focus on your outreach after your infographic goes live
Anyone can create an infographic. What's more important is the time and effort that you put into the outreach process and making sure it gets seen by the masses. The first thing you should do is add the infographic to your site, along with a unique article. This will make it easy for other sites to link back and reference to it on your site. At the same time, if you are currently doing any guest blogging, be sure to include it as a reference when it appropriately fits. Lastly, spend some time to email different sites and blogs within your niche and see if they would like to share your infographic with their audience. It's a timely process, but one that can yield huge results.
Submit your infographics to infographic directories
In addition to posting your infographic on your own site and performing the necessary outreach to try and get other news and media outlets to pick up your content, you should also submit your visuals to infographic directories as well. This is a free process, but it will take some time to pull all of your infographic information and descriptions together, however, you will also gain some decent traffic, backlinks, and mentions in the process. Be sure to check out this infographic directory list for the best places to start submitting your own unique designs.
Now that you've had the opportunity to read through some of the most effective and exciting ways to create and promote infographics through your own sites, it's time for you to take action and do the same. Infographic marketing is here to stay, and thanks to social media and everyone sharing content, it's now easier than ever.
(Featured image by Rawpixel.com via Shutterstock)
—
DISCLAIMER: This article was written by a third party contributor and does not reflect the opinion of Born2Invest, its management, staff or its associates. Please review our disclaimer for more information.