4 things to do before starting your own photography business
Before you quit your job to pursue photography full time, give it a test run to see if you actually have the stomach for it.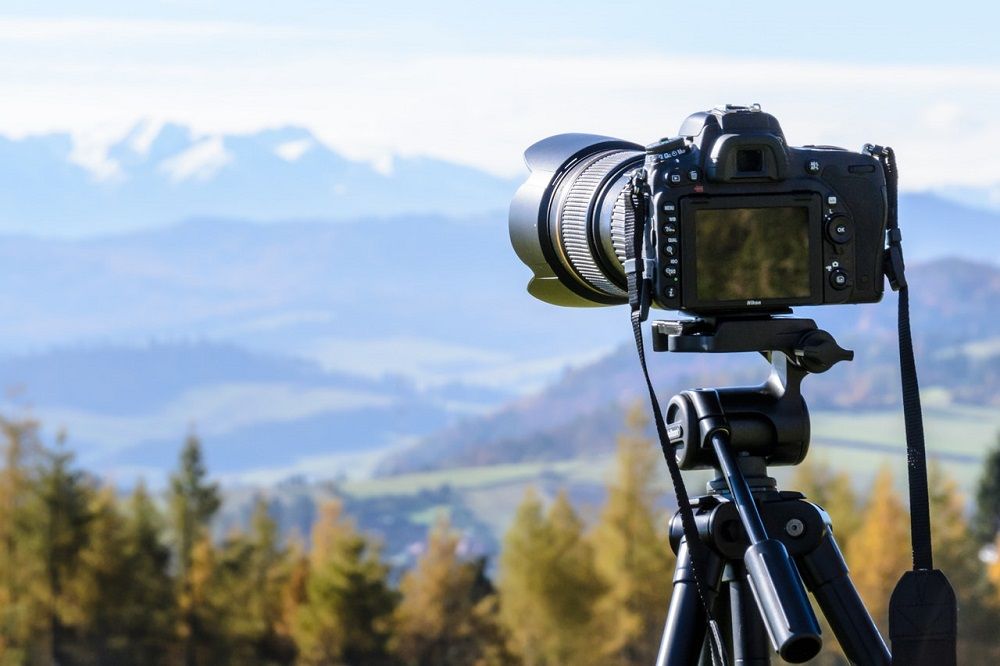 Most of us who enjoy photography as a hobby has at some point toyed with the idea of going pro and starting our own photography business. After all, if you have the necessary skills and enjoy doing it, why not turn your favorite pastime into a profitable venture?
Although starting your own photography business can certainly be emotionally rewarding and financially lucrative, it's important that you understand the realities before you jump in with both feet. So if you think you'd like to launch your own photography business, here are a few of the most important things to do before you take the plunge.
Research the business side of things
Taking and editing photos will only be part of your job as a self-employed photographer, so before you make a decision about whether or not to start your own business, spend some time researching all those pesky but important details like client contracts, business licenses, and business insurance.
It's also important to have a clear picture of what your startup costs and monthly expenses would be like so you can set your rates accordingly. Too many photographers set their rates far too low when they're just starting out, mainly because they have no idea how long a job takes to complete and what their actual expenses are.
Think about what equipment you'll need to rent or buy and whether you'll need to rent studio space; all of these things can end up being extremely expensive, so make sure that your hourly or daily rates will earn you at least minimum wage.
Give it a test run
Until you've had a chance to be in charge of your own photo shoot(s), you won't know whether or not a career in photography is right for you. Even if you love taking photos, you may not enjoy the stress and responsibility that are part and parcel of the job, including working with and following clients' instructions, directing models and delivering work within tight deadlines.
Some photographers say they knew they wanted to work in photography after their very first photo shoot, while others often wish they'd known a bit more about the trade before getting started.
So before you quit your job to pursue photography full time, give it a test run to see if you actually have the stomach for it. You could start by taking on a few paid photography jobs in your spare time to see what the job entails, or you could experience what a day on the job is really like by finding a professional photographer to shadow and assist.
Find your niche
Once you're convinced a career in photography is right for you, think about how you'll market yourself. When you're just starting out it can be tempting to market yourself as a multitalented Jack-of-all-trades, but most photographers quickly discover that this strategy doesn't pay off.
Think about it this way; if you were looking for a wedding photographer, would you want to hire the photographer who shoots weddings on regular basis or the one who has photographed one or two weddings but also does real estate and food photography? Similarly, if a client is looking for a photographer to cover a car show, how interested would they be in hiring someone whose portfolio is a mixture of family portraits and cute animals?
This is why finding your niche or specialty and distinguishing yourself from the competition is the best way to convince your clients that you're worth every penny.
Build an online presence
One big thing that many well-established photographers say they wish they'd done differently when they first started out is their online and digital marketing. These days, just putting up a website with a few sample photos and your contact information is not enough to attract clients.
Even before you start advertising your services as a photographer, you should start building an online presence and establishing yourself as an expert. This way, once you start promoting your photography business, clients will be able to type in your name online and immediately see
A few examples of how to build an online presence include starting your own blog, sharing YouTube videos or tutorials, commenting on other photography blogs and videos, being active on sites like Facebook, Instagram, 500px, and Flickr and regularly updating your photography portfolio and website.
—
DISCLAIMER: This article expresses my own ideas and opinions. Any information I have shared are from sources that I believe to be reliable and accurate. I did not receive any financial compensation in writing this post, nor do I own any shares in any company I've mentioned. I encourage any reader to do their own diligent research first before making any investment decisions.