5 most common errors made in house flipping
House flipping is one of the most popular day trading techniques. These are the biggest mistakes that an investor can make in this challenging market.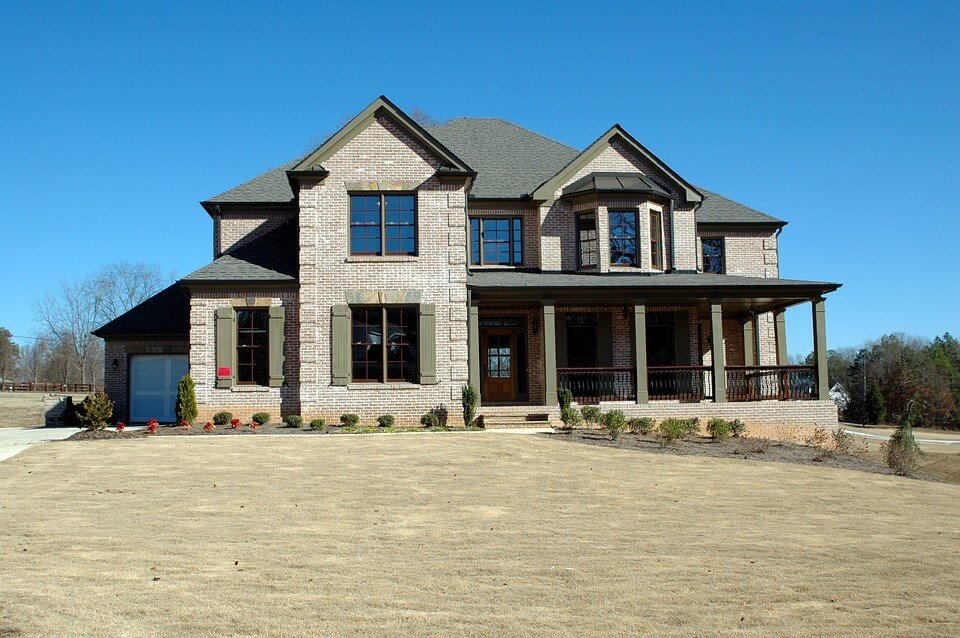 House flipping is one of the most popular day trading techniques since the first years of the 2000s. But in their hurry to make a cool fortune, many would-be greats have overlooked some of the most fundamental points and this can lead to an early failure. This following article contains an overview of the biggest mistakes that an investor can make in this challenging market.
1. Not enough money
The real estate market is no two-bit marketplace. The first and highest expense may be the initial cost of property acquisition. There are plenty of low-down or no-down payment options but finding a legitimate dealer with whom to work is another long shot. Furthermore, if the acquisition is being financed, there will be an interest fee to address as well. While the interest is tax-deductible, it is not totally tax deductible and every dollar spent on interest adds to the amount you will have to earn to break even on the deal.
To avoid this be sure to research all your financing options thoroughly before finding a mortgage type that best suits your needs and a lender with the lowest interest rates you can find. A good way to get an idea of the total projected costs is with an average mortgage calculator. This special tool will allow you to discover the total costs of interest you will find from various lenders.
Paying upfront in cash takes away this need for interest, but there are still the costs of holding a property like utilities and taxes that will also have to be paid in full. Renovation costs will also be a priority if the house is to be sold for a profit. If the plan is to fix up and sell again. The sale price will need to cover the cost of acquisition, interests, taxes and renovations as well as the costs of utilities. Even if you have cleared all the hurdles and come out with a profit, this will be dipped into by capital gain taxes.
2. Not enough time
Expect the task of renovations and flipping houses to take up all your time and mental resources. It can take months to find the right house on the best property within your capacity. Then after you have cautiously obtained the house, the real work is about to begin. Before the house can be returned to the market it will need to be renovated, inspected by proper authorities and checked for full-compliance with building codes in your area.
If the inspections show your house is not yet up to the price, it will be back to the renovating stage and repeating steps 2 to 3. Then once the house is on the market, the task of marketing begins. The truth is a house can spend many months on the market in these economic times, and hopefully, you will spend plenty of time traveling back and forth between home and house during this stage of the process. If you are looking to sell your house fast there are plenty of other avenues.
If you can make a healthy 10 percent profit of a house that cost $500,000, you will be looking at $5,000. You can see here that this kind of profit over the time it took to generate it is slim pickings, to say the least. It would be easier to get a regular job and generate this within a matter of months with none of the scathing risks and commitment of time and cash resources.
3. Not enough skills
Professional construction workers and skilled professionals experienced in home building will often flip houses as a side job while they work regular jobs. This is smart because they have the skills needed to address the brunt of the work. Many of them also have union jobs that provide support during the winter months when work is scarce and they can devote more time to their house flipping.
The real cash in the endeavor comes from the high value of sweat equity. If you know your way around a toolbox and can hang drywall with the deft skill needed to install a roof, you have what it takes to flip a house. By the same measure, if you are looking to find a professional to handle all the hard work, you will be looking at a considerable cut in profits.
4. Not enough knowledge
The property market is wrought with essential insider insights and information that allows the right properties to be selling at the right time. Without the eye for a killer deal that can help you pick the right property, for the right price that can be sold for a profit, you will be throwing money into a hole. Even if you have found a killer deal of a lifetime and have more cash to spend on the renovation work, it takes serious market skills to know which improvements will make your house more sellable and which will just be money in a hole.
Finally, without a working knowledge of all applicable tax laws, you will be walking blindly and be unable to see the signs that tell you to cut your losses and escape the money pit. If you don't have the know-how you can learn from this piece on how to start flipping houses.
5. Not enough patience
Professionals understand the importance of cultivating a victory in the mind and under the right market circumstances. Rookies rush in and throw cash at every problem they encounter. They hire someone else to do the renovations and a marketer to handle the marketing. When you are looking at a slim profit margin everything you can do to cut back on costs will lead you to bigger and better profits in current house flipping and projects to come as well.
—
DISCLAIMER: This article expresses my own ideas and opinions. Any information I have shared are from sources that I believe to be reliable and accurate. I did not receive any financial compensation in writing this post, nor do I own any shares in any company I've mentioned. I encourage any reader to do their own diligent research first before making any investment decisions.