5 signs to consider if selling your home is financially sensible
One of the signs is that the neighborhood is currently a seller's market.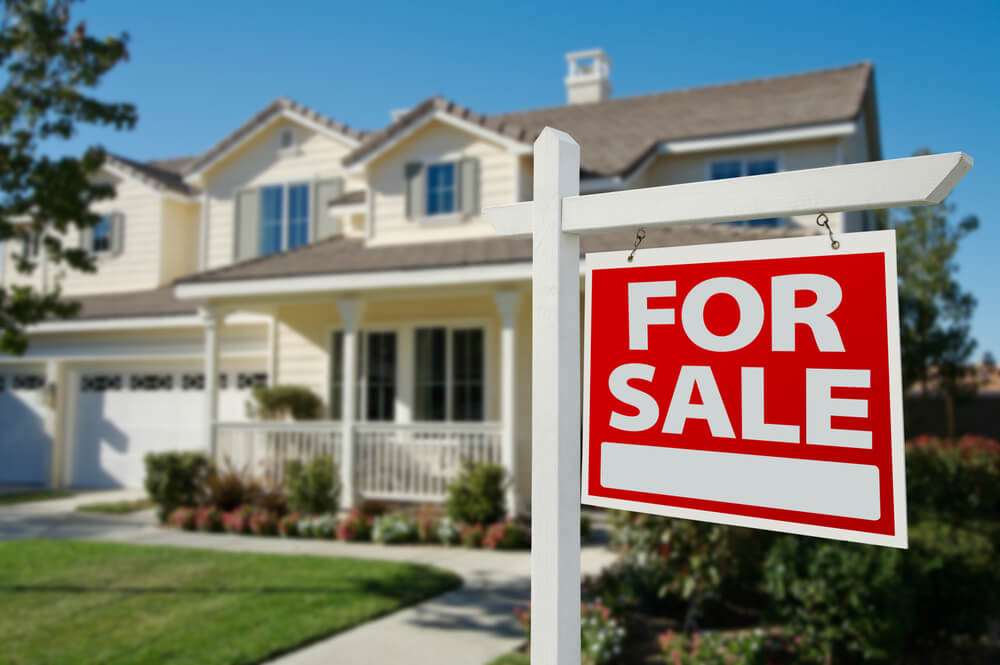 A few people live in the same house for their entire lives. Whether you want to be closer to work or live in a better school district for your children, there are many motivations that could make you want to sell your home and find a new place.
But does this move make sense, financially?
While home prices are on the rise throughout the country, selling the current home isn't the right move for everyone. However, there are a few key indicators you can use to know when selling is the right option.
1. The neighborhood as a seller's market
Analyzing current real estate trends in your area can help you determine if now is a good time to sell. Real estate websites can give you a good baseline for determining if you live in a seller's market by providing details such as how much home prices have changed over the last year and the average time a house spends on the market.
If prices are on the rise and most homes are selling in two months or less, you have a good chance of seeing healthy competition for your own house.
According to Elizabeth Weintraub, "It's generally a good idea to take advantage of pent-up demand because it's the demand that drives competition. The larger number of buyers for your home ought to increase the odds you'll make more money."
2. Positive equity
When selling a home, few financial factors are more important than equity.
Equity refers to the relationship between your home's current value and how much money you still owe on your mortgage. By subtracting the remaining balance on your mortgage from your home's current estimated value, you can determine how much you stand to gain (or lose) by selling your home.
Quite simply, if you don't have positive equity, you shouldn't sell your home.
Selling when you have negative equity could ultimately leave you financially worse than you were before. Be mindful of how much positive equity you have. In an ideal situation, the sale of your home would provide enough cash, so you could also cover closing costs and a down payment on a new home.
3. You've made cost-effective remodels
Kitchen or bathroom remodeling is one of the best ways to boost the appeal of your home — but you should ensure that such updates are truly cost-effective.
According to Extra Space Storage, "A kitchen remodel is one of the remodeling projects where you might not just see the value of the home increase, but you could get back more than you spent. That said, it's important not to go overboard. Stick to minor kitchen remodels ($15,000 or less) instead of investing $50,000 or more."
If you've just completed a major remodeling project, your finances probably aren't ready for the extra costs that come from selling a house. Nor will you get a full return on investment.
In fact, the more you spend, the less cost-effective the upgrades will become. Low-cost, high-impact renovations will provide the property value boost you seek without straining your budget.
4. You're paying more than you need
Between monthly mortgage payments, utility bills and insurance costs, you spend a lot of money on your home. If you have a large house, however, there's a good chance you're overspending.
Empty nesters frequently find it financially advantageous to downsize after their kids move out of the house — after all, they no longer need four bedrooms and a basement. Yard care can also become a financial burden, especially if you don't use the yard very often.
In these situations, selling your house could be the best way to ease the strain on your budget. Whether you're moving to a smaller home or a less costly area, downsizing can lower your monthly expenses, so you can better enjoy your desired lifestyle.
5. Your personal finances are ready
Many people look at selling their home as a great way to make money — but all too often, they forget that selling a home comes with its own set of expenses.
Even if you've already done remodeling work, you'll likely have to make other small updates prior to listing your home on the market. Home inspections may also reveal the need for additional repairs. Needless to say, such upgrades cost money — and you'll need to pay for them before you get any money from selling your house.
After you sell your current house, you'll likely be in the market for a new home yourself. If you plan on buying in a seller's market, expect higher home prices and more competition for your dream house.
If you don't already have money saved away, you could have a tough time finding a new home.
Are you ready to sell?
Regardless of your primary motivations to sell your current home, it is essential that everything is financially in place. By taking advantage of local market trends and ensuring that your own personal finances are in order, you'll have a successful home selling experience that will benefit your family for years to come.
—
DISCLAIMER: This article expresses my own ideas and opinions. Any information I have shared are from sources that I believe to be reliable and accurate. I did not receive any financial compensation in writing this post, nor do I own any shares in any company I've mentioned. I encourage any reader to do their own diligent research first before making any investment decisions.
(Featured image via DepositPhotos)