5 content makeover steps that will help boost your website
A content makeover is valuable for a stronger search engine visibility. Here are some steps that can help you make that lasting first impression.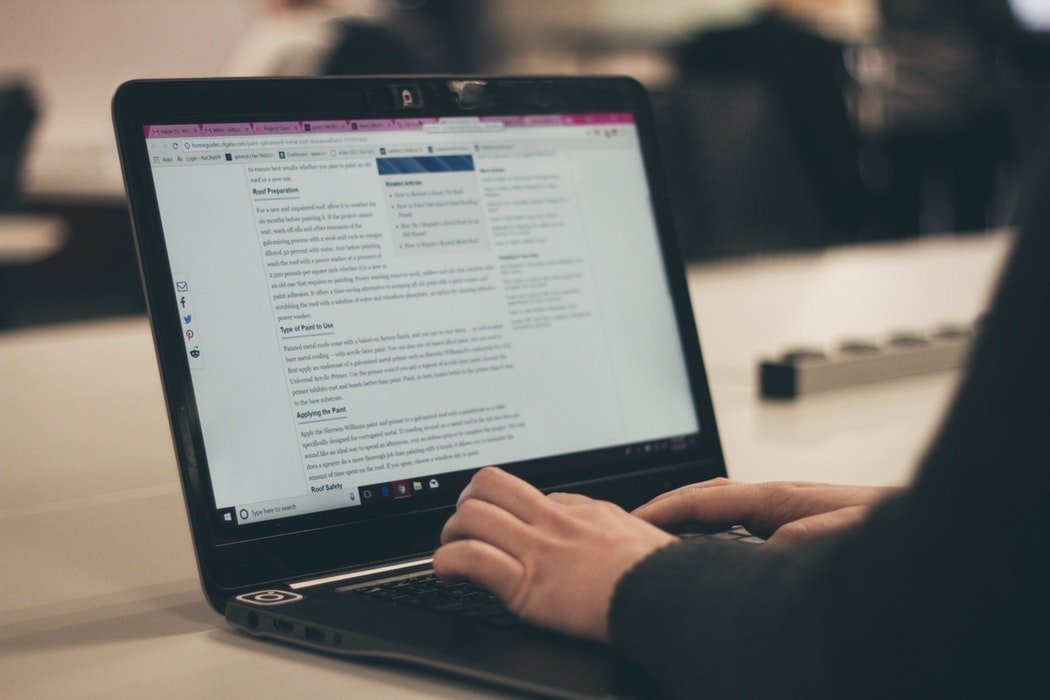 Businesses adapt and change as they grow and often these changes are overlooked on their website.
While you may have added another offering and placed it in your website navigation, it's important to assess how that new product or service alters your overall goals with your user and to respond to user behavior.
It may not be a new service but a new goal for your business. Take stock of your goals and see if they're reflected in your current content.
A content makeover isn't the same as a new website.
You'll be keeping your same CMS and theme and working on what is displayed and how users find it.
Keep reading for the specific areas to pay attention to when evaluating your website and determining its need for a content makeover.
1. Install Google Analytics
When your website was first created, Google Analytics may not have been installed in order to assess its performance. Now that your site is running, it's a good time to get that code in there. Having this analytical data is a great way to start a content makeover. Within that data, you will be able to see how your users used your website. This can really change your focus and show you what users see value in.
2. Analyze social media data
Another great spot to check is your social media. If you haven't been updating it or using any sort of content strategy, don't worry. While it is vastly preferable to have those essential bases covered, your account will still be able to show you a little bit about how your users perceive you and who is interested in your business.
Look for any keywords relevant to something you offer in the descriptions and bios of accounts who follow yours. Now click through to their accounts and get reading! If someone specializes in what you do and is sharing content about it, you can use their own engagement to help direct your content update.
What did their followers like? What did they share most? If you offer something related to it and haven't placed any importance on it or it's a new offering, then you know to update that so it's more prominently available to your users when they land on your home page.
You want to emphasize what you can see users are interested in. In doing so you can reduce the number of clicks it takes before your users get to their desired page within your website.
3. Prune the clutter
This is also a great opportunity to prune anything that has seen no traffic or ROI and isn't essential to your business.
Some business owners even don't remember what is on their website after a while so make sure you read every single word on every page just in case you have some outdated information.
A cluttered navigation is an easy way to put users off. When it comes to websites, the golden rule of 3 still applies: no more than 3 steps in between a user landing on your website and them finding what they want. Plus, no more than 3 seconds for the page to load so they can find what they're after.
If you don't have those covered then your website will not perform as well as it could. Delete what you don't need and neaten up that nav!
4. Evaluate site performance
Now some technical tips. These will be kept simple but if you really want your website to perform contact our web development experts.
The technical and search engine optimization side of websites are much more connected than ever before. Google really puts a magnifying glass over your site when evaluating how you will rank.
Even if you have every on-site SEO signal on your site, they don't mean as much as performance indicators like bounce rate (how often someone lands on your site and leaves right away) or time on site (how long they stay on a page once they landed on it).
Site performance is key. Look for anything slowing your website's load time. You might be running an outdated plugin, have images that are far too large, or be loading certain code called scripts, which should be deferred until your content is visible to the user without scrolling.
5. Start with a site analysis
Your content makeover shouldn't be something you dread and doesn't have to be painful. Expect it to take weeks or even months and don't stress over it.
The best place to start when attempting your makeover is a professional website audit. Get in touch with us if you're upgrading your website and don't know where to begin.
We'll work with you to identify what's really wrong, what's right, and where you should make changes that will improve the website's performance.
If you're in the process of a redesign or planning a new site for your business, you'll want to read our blog every week for more tips on making the most of your website for your business!
—
DISCLAIMER: This article expresses my own ideas and opinions. Any information I have shared are from sources that I believe to be reliable and accurate. I did not receive any financial compensation for writing this post, nor do I own any shares in any company I've mentioned. I encourage any reader to do their own diligent research first before making any investment decisions.