5 effective ideas to promote your restaurant that won't break the bank
Promoting your restaurant without draining your finances is important to its success.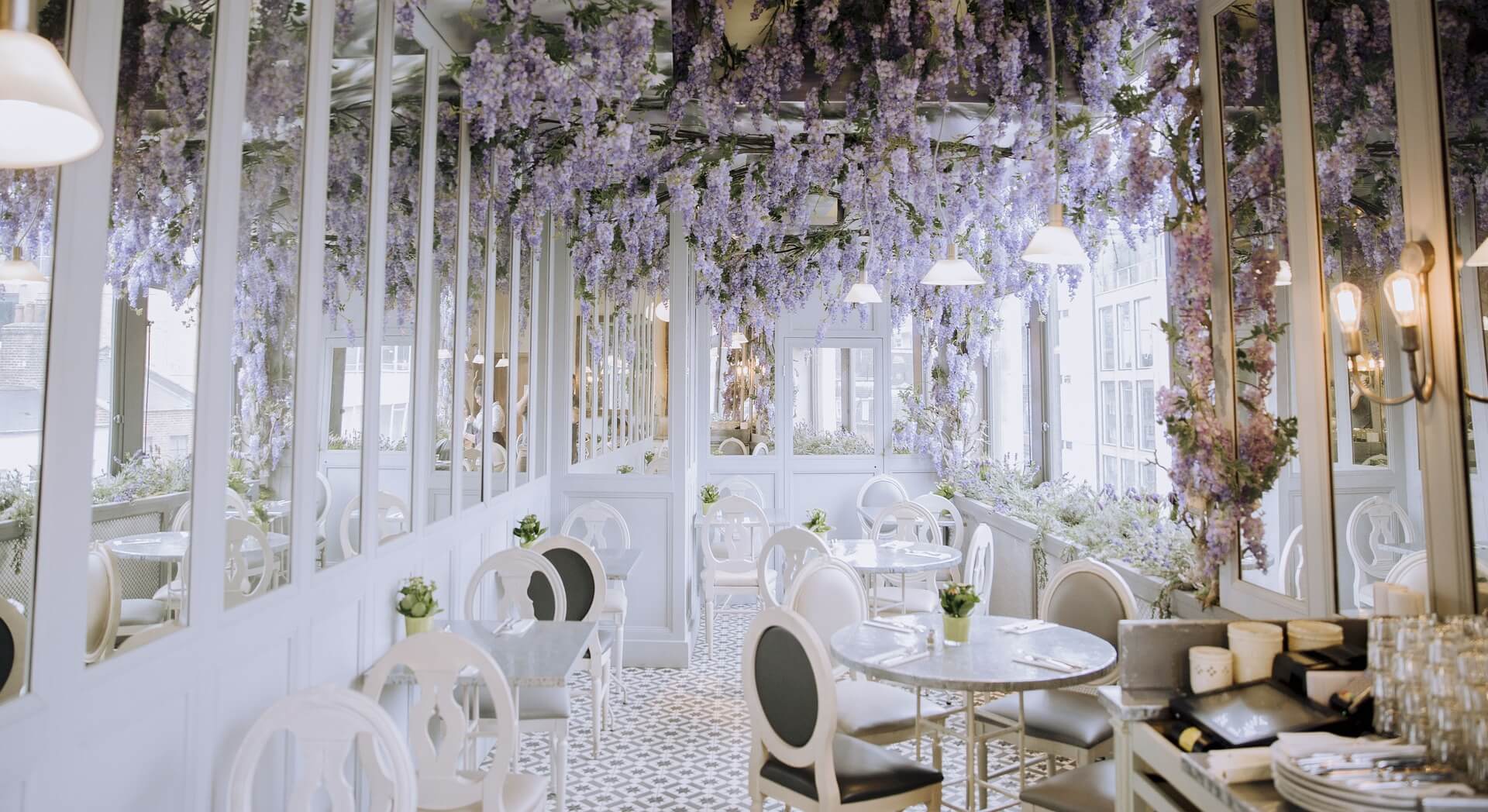 When you are comprising an effective recipe for a successful marketing plan for your restaurant, it requires three key ingredients: productive, fast acting, and free. While that last ingredient might be hard to come by in the world of marketing your business, there are some low-cost solutions you can consider.
There are many who are firm believers that you cannot effectively advertise a business without spending a lot of money. The truth is, there are several affordable options to attract new business and retain current customers.
Perhaps what you need most is determination, patience, and a small amount of startup capital. Below you will find five promotional ideas that do not cost a fortune but require work. There is no instant solution to being incredibly successful. Read through these ideas and see how you can apply them to your restaurant.
Here are the five best low-cost strategies for boosting new visitors to your restaurant:
1. Appreciate your staff's role in atmosphere and satisfaction
You will find that when your staff enjoys the work they do, that happiness is contagious to your customers. Who hasn't been in a shop or restaurant and felt tension and anxiety?
When you experienced this what did you want to do? Most people would be inclined to leave and find a better establishment to eat.
Think about something called the "internal customer." This is all of the staff rolled into one. You have to provide a workplace that they are elated to come to every day, and show the rest of the world how happy they are to be there.
The kindness of your staff leaves a lasting impression on patrons. You should encourage an atmosphere of smiles and kind attitudes. This will leave customers remembering how good the food was, but also how pleasant of an experience the meal was.
While it seems like this kind of press would be a surefire way to get your name out across the city, many business owners are completely overlooking this fact. Instead of trying to make their staff happy to work there, they want to leave them fearful of losing their jobs and are often rude to "the help."
When you think about inspiring your team to put their best face forward and love where they work, most restaurateurs believe that money has to be involved. There are many inexpensive or free ways to motivate your staff, and you can get some ideas by reading an article about it here.
2. Utilize information on Google Maps
Mapping places has been around since the dawn of man. The science behind this concept continues to improve, pulling away from paper and perishables onto a digital and highly editable format in sites like Google Maps.
So why do people continue to pour their time and money into better mapping systems? People need to save time, and this requirement fuels the constant efforts put into more efficient mapping software. Gone are the days where you just happen by a random store or restaurant, as everything is highly researched and then you are provided with turn by turn directions to get there.
It is absolutely paramount to share basic information about your restaurant, including its location.
Technology has improved our lives in a number of ways, but it has also taken the sense of adventure and exploration out of people. They are much faster to grab their phones and get GPS directions to a nearby location rather than go looking for it without assistance.
Few people are going to take the time to look around for your restaurant. You need to be featured on Google Maps, and include credible information about hours of operation, high-quality pictures of your eatery and dishes, and a link to your website.
3. TripAdvisor
You might not realize this, but TripAdvisor has a very high volume of traffic every month. As the foremost place for travel information to 260 million visitors every month, this is a platform that restaurants either love or hate.
This site encourages patrons to snap pictures of the fare you serve and to critique it on review pages on the site. While this could easily be as much a bad thing as a good thing, if you take the time to ensure that the service is high quality and the food is as well, it could result in a lot of positive feedback for you.
So, when you are thinking about getting these good reviews, break it down into four critical points to remember: reasonable prices, great food, excellent customer service, easy location to find.
4. Social media promotions
Facebook has always been a great way to promote anything, as I am sure that you have heard by now. You have undoubtedly set up a page for your restaurant and tried (unsuccessfully) to pull in new customers with enticing pictures of your staple dishes.
You need to have a little bit of knowledge about how to actually promote something on Facebook to find even a crumb of success. A lot of this process regards paid advertisements, but with a firm grasp on your approach, the business will boom.
This is rarely something that just anyone can do successfully. In most ways, it is far better to entrust this process to someone who does this kind of marketing for a living. If this costs a bit more than you planned to spend, there are thousands of books out there to teach you the basics of social media marketing for restaurants.
With the right attitude and determination, this could be a very profitable promotional tool.
5. The unspoken value of your menu
One of the best promotional tools that you have at your disposal is your menu. You will find that working on the menu can be one of the greatest promotional endeavors that you undertake for the sake of your restaurant. You will certainly appreciate that everything focuses on this booklet of information. This is your tool to sell weaker menu items and to make the top dishes you offer truly irresistible.
Know other ways to promote your business without breaking the bank? Share them with the rest of us in the comment box below. After all, we are all in this together.
—
DISCLAIMER: This article expresses my own ideas and opinions. Any information I have shared are from sources that I believe to be reliable and accurate. I did not receive any financial compensation in writing this post, nor do I own any shares in any company I've mentioned. I encourage any reader to do their own diligent research first before making any investment decisions.