5 places to visit in the Scandinavian region
The region in Northern Europe features some of the unique offerings for tourists to enjoy.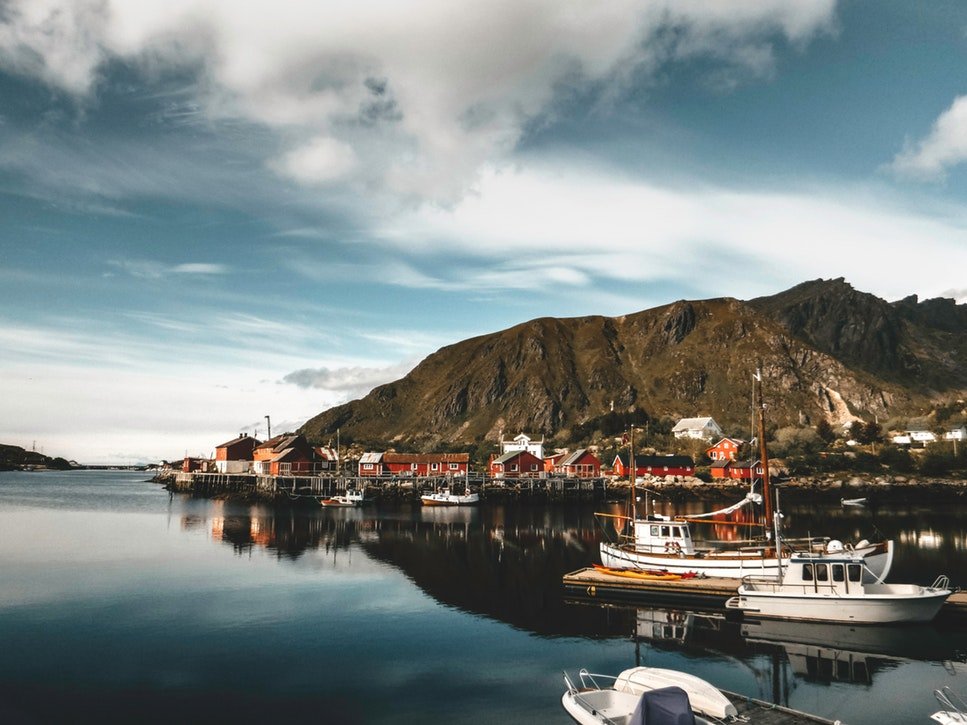 Everybody can use a vacation from time to time. The question now is "where to?" There are a ton of hot spots to choose from. The luxury resorts over at Bali, Indonesia remain to be a top tourist destination for couples and newlyweds. For families, theme parks like Hong Kong's Disneyland, Singapore's Universal Studios, and South Korea's Lotte World are great choices. But if it's a unique destination a person is looking for, then he'd best book a ticket to the Scandinavian region.
Located in Northern Europe, the region offers a variety of places to visit. It will suit travelers who are looking for quiet and remote towns, amazing beaches, photogenic sceneries and so much more. While it may not be as popular as other vacations spots in the world, Scandinavia is a must for any traveler, and here are just some of the best places to visit while in the region.
Koster Islands
Majority of the Koster Islands are included in Sweden's Kosterhavet Marine National Park. While they may not have beaches that rival those in Hawaii, they are a perfect destination for tourists who want to explore the deep blue. The archipelago is quiet and doesn't offer much in terms of nightlife and socializing, but this is good as the humble residential areas don't scare off the abundant marine life nearby.
The Guardian praised Koster Islands for their vast marine life, which travelers can get to see up close through activities such as snorkeling and diving. They can expect to find a variety of corals and fishes and even the exotic lion's mane jellyfish. Visitors can also enjoy the freshest seafood caught from the nearby coastal area.
Styrsö
Styrsö is the best that Scandinavia has to offer for those looking for an urban vibe. It is a small island in Sweden's Goteborg municipality and has about 1,400 residents. Shops, cafes, guesthouses, restaurants, and an abundant nightlife await for its visitors.
The island is divided into four small and diverse villages. Byn is the oldest village and showcases a humble look into Styrsö's past. There's also Tangen, a traditional fishing village. Halsvik, on the other hand, is a quaint little village with a few residential areas. The last is Gothenburg, which serves as the central hub for travelers. It also has the most restaurants and hotspots on the island. Travelers can go to Stora Rös, the island's high point, to appreciate the breathtaking view of Styrsö.
Åland Islands
Scandinavia may not be a popular choice for beaches, but the Åland Islands look to change that fact. With 6,500 islands, Åland is home to countless remote beaches for those looking for a swim in the Baltic Sea.
Tourists shouldn't limit themselves to swimming when in Aland though as there many explorable areas such as the Ruins of Bomarsund and Kastelholm Castle, says Visit Finland. For food lovers, the Havsvidden Hotel serves ridiculously delicious food, especially the Åland fish soup.
Lofoten Islands
As a whole, Scandinavia is an ideal destination for gorgeous vistas, with photographers flying to the region for their next subject. For travelers are looking for picture-perfect places, the Lofoten Islands should be on their go-to list. The popular archipelago in Norway provides some of the best sceneries and wildlife in the region, opening up countless opportunities for once-in-a-lifetime shots.
Orust
A municipality that formerly focuses on manufacturing fish crates and boats, Orust is now the center of kayaking and is a perfect fit for the adventurous traveler. One of the best places to stay on the island is Ladfabriken, a fish box factory turned bed and breakfast. Many establishments in the area offer kayaking package with varying rates to choose from as well.
Scandinavia is clearly an underrated vacation or holiday spot. But once more tourists experience its beauty and its distinct offerings, the region can finally enjoy the recognition it truly deserves.