5 top rated smartphone accessories we need right now
We can extend the functionality and longevity of our smartphone even further with a few good accessories.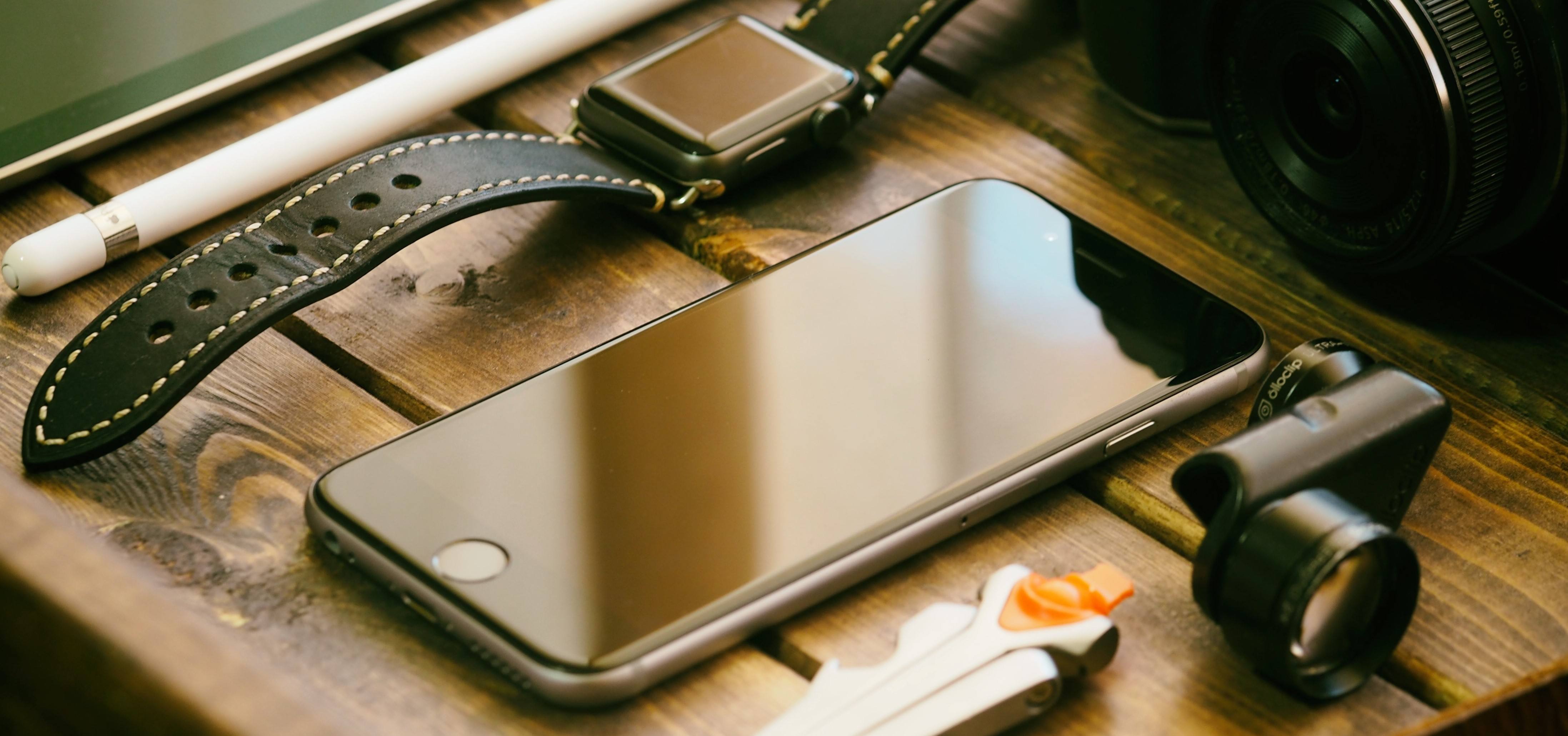 The smartphone has evolved into a digital swiss army knife as it can do so many things. It's a phone, camera, camcorder, wallet, gaming system, GPS navigation unit, pedometer, and even a flashlight. But you can extend the functionality and longevity of your smartphone even further with a few good accessories.
Here is a list of the top-rated smartphone accessories that you might be interested in:
The Tile Tracker
It's a small, white, Bluetooth-enabled tracker that helps you find lost items. Simply attach, stick, or place these on everyday items like house keys, wallet or a purse and if you can't find them, you just need to open the iOS or Android app, tap the name of the item like "Mark's keys" or "Kelly's purse," and it will ring loudly. On the flip side, if you can't find your phone, by double-tapping on the Tile tracker, it will make the lost phone ring even if it's on silent. You can also log into the app or website on another device to locate the phone. Tile trackers are sold separately or in packs of four.
Leef iBridge 3
The iPhone doesn't have an expandable internal storage, and this could be a pain for those who like to shoot a lot of photos or 4K videos, which use up a lot of space. The Leef iBridge 3 is a small flash drive that snaps into the lightning port on an iPhone, iPad or iPod Touch, and then automatically backs up all of the device's photos and videos. Starting with 16 gigabytes of storage and going all the way up to 128 GB, this small drive can also backup documents, contacts, and other content, too.
Microsoft's Universal Foldable Keyboard
This keyboard is an ultra-thin, lightweight mobile accessory that unfolds to a full-size QWERTY keyboard. It can be simultaneously paired with two different Bluetooth devices like an iPhone, iPad, Android device or Windows tablet. This clamshell companion comes with a rechargeable battery that lasts up to 3 months.
Sony's XB40 Water-Resistant Bluetooth Speaker
The compact XB40 is a portable, powerful and water-resistant audio system for any Bluetooth-enabled device. There is a line-in auxiliary jack for non-wireless players, with a dedicated button at the top for changing frequencies. Available in multiple colors, the XB40 also includes NFC tap to pair functionality with compatible devices, a daisy-chain feature to add other speakers, and a USB port for charging smartphones. It also has a built-in mic for hands-free calls. Battery life tops 24 hours between charges.
Google's 4K Chromecast Ultra
Chromecast is a small device that plugs into a TV's HDMI port and lets you wirelessly mirror what's on your phone, tablet or laptop. But as the name suggests, the 4K Chromecast Ultra supports up to 4K ultra-HD picture quality for four times the resolution of HD on a compatible television. It also supports HDR (high dynamic range) for better contrast, brightness, and color. The 4K Chromecast Ultra includes a faster processor for smooth streaming and optional built-in Ethernet adaptor. The backdrop feature showcases content like photos, social media feeds, news headlines and more.