5 ways to make a more collaborative work environment
Here are five ways on how you can set up an ideal work environment that can encourage collaboration and communication among your teams.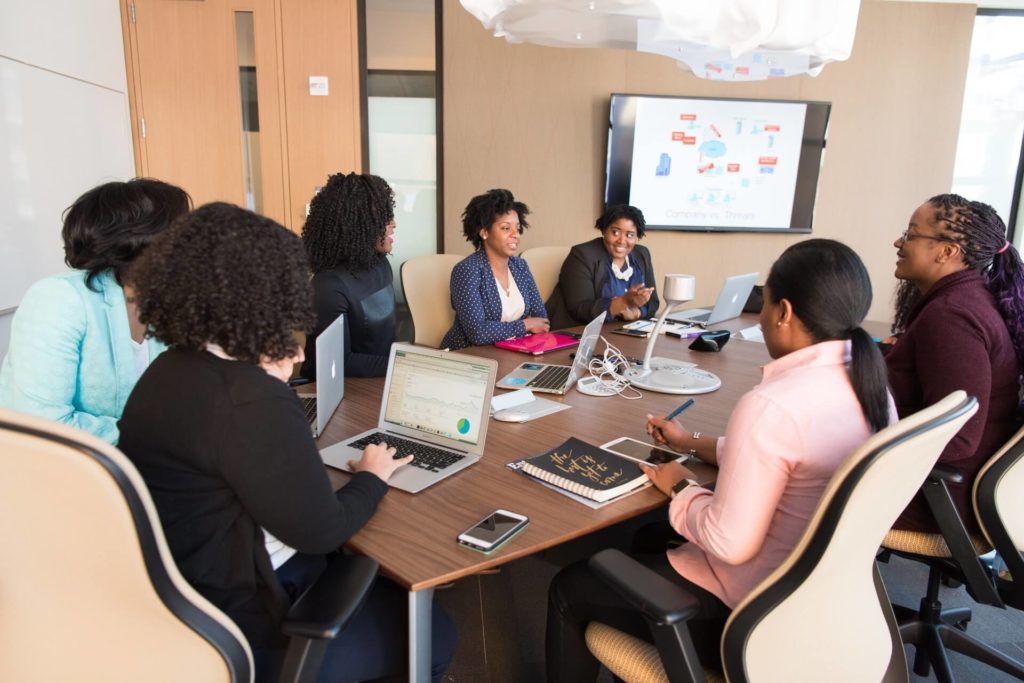 How would you describe your ideal work environment? Your team meeting for a Monday morning pep-talk and then hardly communicating for the rest of the week? Only to discover by the following Monday that you were not on the right page?
My ideal work environment is one where everyone works together, where our strengths are appreciated, and where all opinions are welcome. I believe that keeping the lines of communication open allows for team members to be heard and fosters creativity and innovation.
So how can you make your work environment more collaborative?
1. Set clear and attainable goals.
Everyone needs to be on the same page—full stop. When team members know where they are going, they are more likely to get there.
Communicate to the team what is expected of them individually and the larger goal of where the team is headed. This will help each individual member to "keep their eyes on the prize" as well as keep them motivated.
2. Play to individual strengths.
A large part of having a collaborative team is how the individual team members feel.
Giving responsibilities to team members that play to their strength will keep them motivated and boost their confidence.
Team members who feel appreciated will always go the extra mile. In addition to "stacking the deck" for this project, you are creating loyal, productive employees for many projects to come.
3. Encourage discussion.
I think one of the biggest mistakes team managers make is assuming that if a member lacks the professional expertise in an area, they don't deserve to be a part of that conversation.
Opening the lines of communication will not only add a fresh pair of eyes to a subject, but it will foster respect between departments. 
4. Be true to your word.
You are a part of the team. If you would like to build trust and respect—essential to successful collaboration—you have to follow through with things you say.
If you offer a reward to the team to celebrate a success, make it happen! Nothing sucks motivation out of a team than distrust of their leader.
5. Socialize!
At the end of the day, we are all human! We do better in situations where we are comfortable. We do better work in situations in which we are happy.
Let the team get to know each other outside of the workday, take your team on a team-building trip to a local arcade—anything to foster the relationships which will weigh so heavily on how these people will interact as a team.
Think back to your favorite team collaboration. Were these things present? What do you think made it the best?
—
DISCLAIMER: This article expresses my own ideas and opinions. Any information I have shared are from sources that I believe to be reliable and accurate. I did not receive any financial compensation in writing this post, nor do I own any shares in any company I've mentioned. I encourage any reader to do their own diligent research first before making any investment decisions.