5BARz' global recognition continues at MobileSparks 2016
MobileSparks 2016 recognized India's top mobile tech startups this year. It got about 3,000 applications but only 10 made it, 5BARz International included.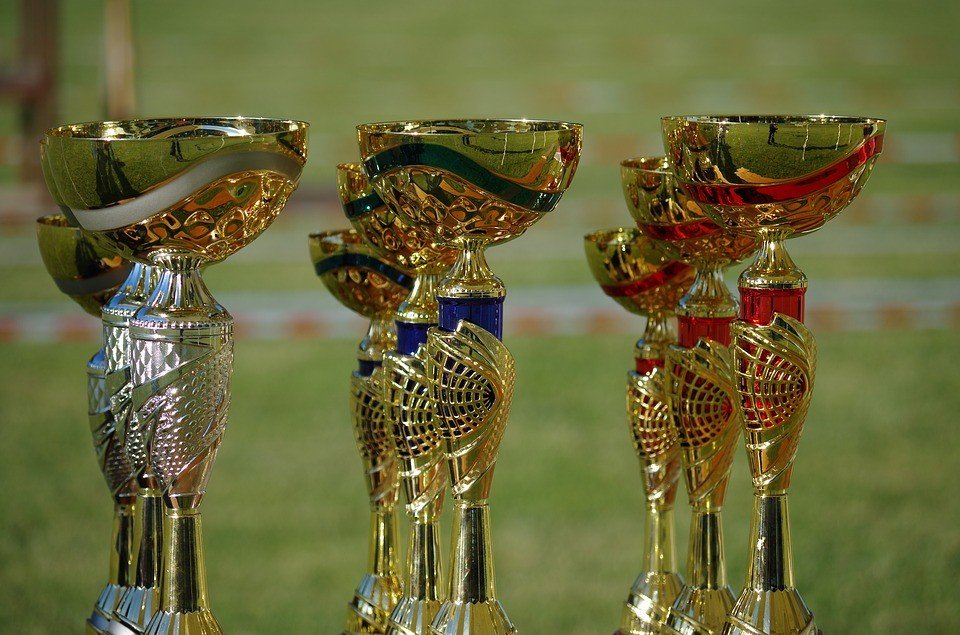 India is a hotbed for up-and-coming tech startups. In its fifth edition, MobileSparks 2016 recognized India's top tech startups with a mobile focus this year. The award-giving body received close to 3,000 applications from an array of sectors across India. Out of the thousands of applications, MobileSparks 2016 recognized only 10 companies last November 18 in New Delhi. That includes revolutionary tech startup, 5BARz International.
MobileSparks 2016
The MobileSparks 2016 awards' focus is on the innovations for a mobile-first economy. Among those awarded was 5BARz International (OTC: BARZ). According to YourStory, the awards selection body chose 5BARz for its work in improving the experience of mobile device users by solving the India's nagging problem: poor cellular network coverage. Moreover, the company has created an important piece of technology for telecom consumers. Simply plug the device into an outlet at home or at the office—practically anywhere— to strengthen signal reception.
"We are thrilled to be picked among the top 10 mobile and telecom startups at MobileSparks 2016. It is an honor to be selected as part of this list and is a recognition of the team's dedication," Samartha Nagabhushanam, CEO of 5BARz India.
He added, "This announcement serves as an external validation of our belief that 5BARz is truly a game changer in transforming last mile connectivity experience for smart homes of the future."
The award comes on the heels of an extremely successful consumer five-city survey that 5BARz commissioned. Subscribers who have used the network extender gave excellent reviews on the device. The rated it above 9 for effectiveness and user-friendliness and an above 8 for design, portability, and usability.
The game-changing network extender
The game-changing product aims to address problems such as poor cellular signals due to natural or man-made barriers. The idea to develop and deliver new technologies to mobile carriers to enhance the performance of the networks is what started 5BARz. The product features a  system gain of 70 dB which covers up to 10 mobile devices within an area of 4,000 square feet and supports 2G, 3G, 4G, and LTE.
"Carriers have been challenged to deliver good quality service within their networks all the time and places within their networks. It's frustrating to the engineers, management and to the telcos. Ultimately, it's frustrating to us, the consumer. We're frustrated with not having that reliable service that the telcos were promising us that they're delivering. We want to change that frustration," said Daniel Bland, CEO of 5BARz International.
India, with its growth potential, is a significant as well as strategic partner market for 5BARz. This is not only for cellular connectivity but for internet accessibility as well. Just recently, a survey in Bangalore suggested that over 60 percent of subscribers have experienced network issues at home and at the office. Moreover, 40 percent of these subscribers said that they are considering to switch networks.
New product in the pipeline
To address the issue above, 5BARz signed a landmark strategic deal with a top ISP in India. The partnership hopes to secure the online connection of five million Indian households. The company plans to do so by deploying the same number of 5BARz Wi-Fi routers in the next five years.
"The deployment agreement with this ISP marks an exciting milestone for 5BARz as we have now entered the Wi-Fi router space," Bland said in a press release. "Through our Wi-Fi router business, we have created parallel sales strategies and revenue generating opportunities, enhancing value for both current and future investors."
More specifically, 5BARz' plan to revolutionize the broadband sector comes in the form of its top quality Wi-Fi router and IoT hub, ROVR. The device aims to provide an unparalleled state-of-the-art living experience. It will also allow clients to enjoy ROVR's smart features which let them tailor-fit their home or office internet experience.
"With the launch of our Wi-Fi router business, we now have a portfolio of technology solutions consisting of our cellular network extender and the broadband router, and now offer a diversified suite of best in class products enhancing wireless connectivity throughout the home," Bland further noted.
It surely is an exciting year for tech startups—especially for companies such as 5BARz. Indeed, the company's recent award from MobileSparks 2016 is a testament that the future of connectivity is bright. In addition to that, the company's exciting partnerships, and products will ensure consumers can maximize their connected experience.
—
This article may include forward-looking statements. These forward-looking statements generally are identified by the words "believe," "project," "estimate," "become," "plan," "will," and similar expressions. These forward-looking statements involve known and unknown risks as well as uncertainties, including those discussed in the following cautionary statements and elsewhere in this article and on this site. Although the Company may believe that its expectations are based on reasonable assumptions, the actual results that the Company may achieve may differ materially from any forward-looking statements, which reflect the opinions of the management of the Company only as of the date hereof. Additionally, please make sure to read these important disclosures.