6 places to visit when vacationing in Bali
If you're heading to Indonesia soon, make sure that you pay a visit to these must-see sights in Bali.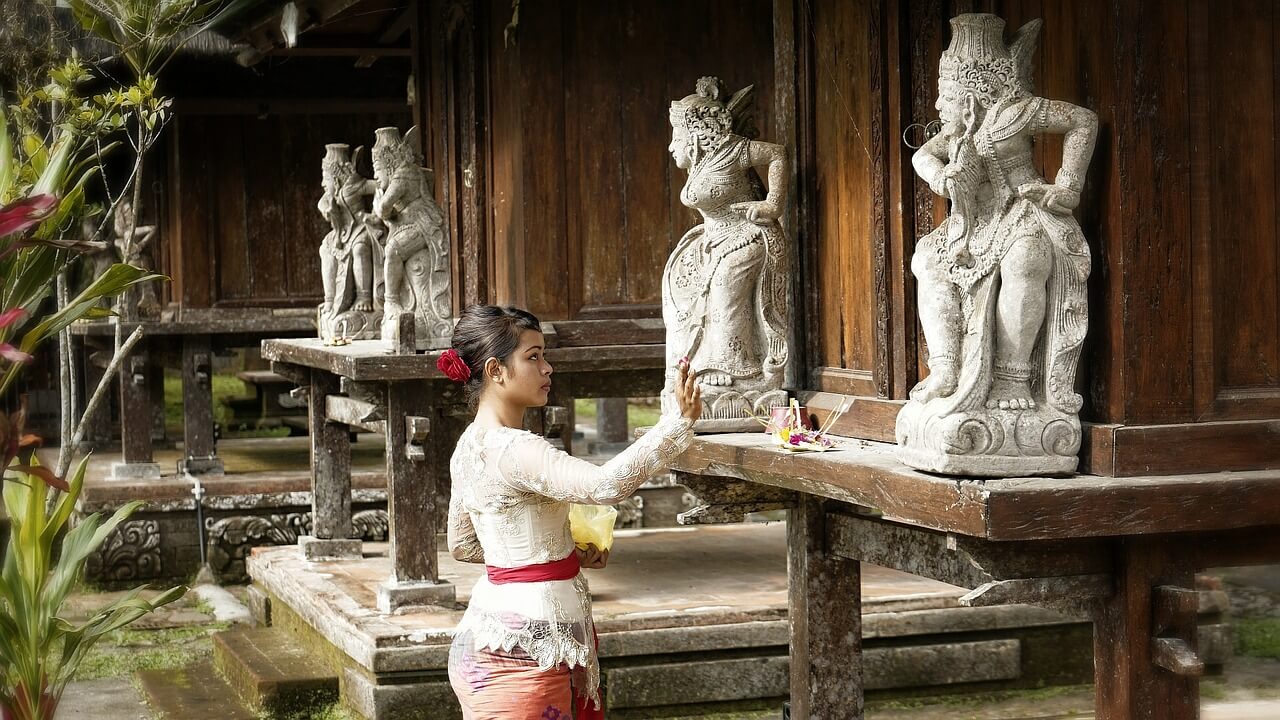 Bali is a remarkably beautiful island in Indonesia and a well-known spot for surfers and soul-searchers. It is also a divine spot for all types of vacations, no matter what you're looking for.
If you want to go on a spiritual trip or a spa retreat, Bali is for you. Into watersports and partying? Bali is for you. Nature? Yep, Bali again. It is a great holiday spot and it's worth visiting at least once in your lifetime. However, you should keep in mind that after arrival, Bali might strike you as much bigger than initially anticipated.
There are also way too many things to see and experience while visiting Bali. That's why in order to avoid seeing less than what you had had in mind before arriving, you should make a plan in advance.
The place will provide you with daily adventures no matter what you choose to do. The list below mentions some of the absolute must-see attractions when in Bali.
Tegalalang Rice Terrace
This is probably the most well-known touristic rice field in Bali. It is situated in the more religious part of the island called Ubud. You will be blown away by nature around and the peacefulness the place exudes regardless of the many tourists crawling around.
Be prepared to go there with a more casual attire and preferably sports shoes because you will have to climb your way from one end to the other. It is indeed a lot of fun to do so, especially if you're in the company of good friends.
However, beware that some of the tiny pathways are quite steep and require some extra attention on your part. In any case, the Tegalaland Rice Terrace will offer a beautiful scenery, great spots for pictures and maybe you'll even get to meet some of the local people working in the rice field!
The Bali Pulina Coffee Plantation
In very close proximity to the Tegalalang Rice Terrace, you will find the Bali Pulina Coffee Plantation. There you'll get to learn all about and even get to try out the most expensive coffee in the world. If you haven't tried Kopi Luwak before, this is your chance.
When arriving at the plantation, you will most probably be welcomed by one of the staff members who will kindly give you a tour around the plantation while explaining about the animal itself and how the coffee gets made.
Afterwards, they will escort you to the terrace where you can try out various types of coffee (for free) and you can enjoy a breathtaking view of nature.
Sacred Monkey Forest Sanctuary
Are you an animal lover? If so, make sure to stop by the Monkey Forest, again in Ubud. You'll find yourself surrounded by a lot of monkeys.
If you are feeling adventurous you can also get some bananas in order to feed them. It is totally safe to take pictures, but always approach them with caution.
There are staff members all around the premises as well. This is one of the most interesting and exciting places to visit in Bali because of its furry inhabitants.
Beaches in Uluwatu
Naturally, you will want to go around and explore the beaches the island has to offer. There are plenty of beaches in Bali but some of the most visited ones by tourists are situated in the Uluwatu area.
First on the agenda can be the Nusa Dua Beach where it's quite beautiful. There you can either find a quieter area to relax under the sun or you can merge with the more populated part of the beach and enjoy a drink or two from the nearby beach bars.
If you're interested in visiting one of the even more popular beaches, you should stop by Pandawa Beach. The beach itself is situated in front of a mountain and there are some cliffs dividing the coast so you will have to pass them in order to explore different beach areas that might be more to your liking.
Last but not least, one of the beaches favored amongst surfers is called Padang Padang Beach and it easily charms its visitors with the clear blue waters it has to offer. It is not a very big beach, though you will find it in front of a cliff with a pretty epic scenery.

Ubud Temples
The Ubud area is well-known for its more religious environment and Bali is often commonly associated with some ancient temples situated in the area.
Some of the absolute must-see temples are the Tirta Empul Temple, which is a temple complex and a mountain spring. There is a special purification pool, in which people dip and bathe for good luck.
Next in line is the Pura Taman Saraswati Temple, which is known for its beautiful blooming lotuses and the iconic statue of the Hindu goddess of knowledge and arts, Saraswati.
Lastly, if you have some time left you should visit the Gunung Kawi Sebatu Temple, which will take your breath away with its beautiful surrounding nature, calming atmosphere and ancient statues. You will also find plenty of ponds there with various fish inside, which you can feed for a small fee.
Uluwatu Temple
This temple is situated in the Uluwatu area of the island. It is considered to be one of the six key temples believed to be Bali's spiritual pillars and it is located on top of a cliff. Spending an afternoon there watching the sunset is simply necessary.
The temple is a sacred place and is surrounded by a forest which the locals believe guards the space from bad spirits. Around sunset, you can also observe a traditional Balinese dance which tells a beautiful story performed by locals in traditional attire. Similar to all the other temples, you have to be dressed appropriately and the people there will also provide you with the mandatory sarong and a sash. The temple was built some thousand years ago, so its authenticity, in addition to the marvelous view of the ocean, will for sure remain a memorable experience for life.
—
DISCLAIMER: This article expresses my own ideas and opinions. Any information I have shared are from sources that I believe to be reliable and accurate. I did not receive any financial compensation in writing this post, nor do I own any shares in any company I've mentioned. I encourage any reader to do their own diligent research first before making any investment decisions.