7 YouTube tech channels to follow right now
YouTube can be a great platform for global social change, profitable business and much more.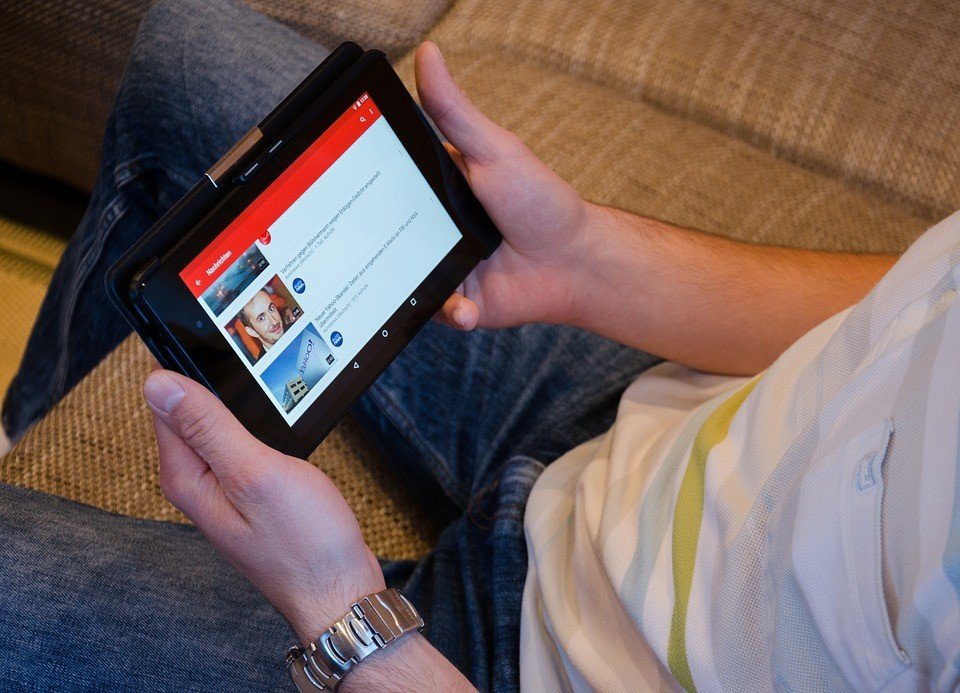 There are many tech channels on YouTube today that offer their opinions and reviews on gadgets and technology developments.
This is the list of the most followed and talked about YouTube reviewers offering their unique insight:
TechSmart
Launched in 2010 by Keaton Keller, this YouTube channel has since grown quickly and now boasts nearly a million subscribers. A well-thought out channel hosting numerous playlists including lists for budget purchases, back-to-school gear, Apple, Android, keyboards and more, this channel has something for all tech lovers. Between the thorough reviews, regular uploads, clean production style and weird products, this channel has it all.
The Verge
A channel which claims to cover the intersection of technology, science, art, and culture, the Verge sets out with a pretty big task and it accomplishes it in style. The channel handles product reviews, product comparisons and tech news presenting it in a way that is understandable for all viewers from industry aficionados to tech novices. There is no high and mighty or we-are-clever-and-you-are-not narrative going on here, just honest relatable ideas about things that the average tech lover cares about.
Android Authority
Any fan of Android smartphones could easily spend hours, days, even weeks going through Android Authority. As the title channel suggest it is the place to go when you are thinking about upgrading your Android cell phone. Everything is covered: aesthetics, tech, design, performance, apps and price comparisons plus to-watch-out-for gadget giveaways. The channel's roster of presenters are plenty of fun as well, as they really know their stuff and will tell you exactly which phones are safe to drop and from what height.
PocketNow
Founded in 2010, PocketNow was born of a pre-iPhone era when mobile technology was just taking off. As such, the channel boasts plenty of well-researched tech expertise. The videos are presented in a direct way but are still entertaining simply because of the amount of useful information that they contain. But their unique selling point is the daily news round up appropriately called PocketNow daily. A short run down of what's hot with smartphones, tablets, and wearables, it's everything that any tech lover could ever need.
TechnoBuffalo
TechnoBuffalo is one of the most well-connected tech channels on YouTube with links to some major American news organizations such as CNN, CNBC and Fox Business. The vast majority of its videos are presented by John Retton who has come to be one of the most respected personalities within tech circles. A wide range of products are tackled, including mobile technology, game consoles, and the videos are all presented in a variety of ways including countdown clips.
UnboxTherapy
With over 4 million subscribers, UnboxTherapy is one of the most subscribed tech channels out there and for a good reason: there's a recognizable structure to almost all the clips and that consistency is key to why the UnboxTherapy is so effective. Lewis nails the balance between tech speak and simple language posting several videos a week where he discusses the latest tech innovations and releases. But what makes this guy especially watchable is that his enthusiasm is infectious. He is like everybody's gadget-crazed best buddy.
Marques Brownlee
This is a channel that simply leaves no stone unturned, this guy tackles computers, consoles, music, smartphones, wearables, portables and even cars. Basically, if it's innovative, inventive or just plain awesome, he is there to talk about it. Brownlee is especially noted for regularly responding to his viewers, answering their questions and discussing their suggestions. Thanks to that relationship, he has racked up more than 400 million YouTube views ever since it debuted over 8 years ago.