A different kind of magic: The importance of sound and music in film
When we are watching a film, we take and absorb what's happening and understand the story as we go.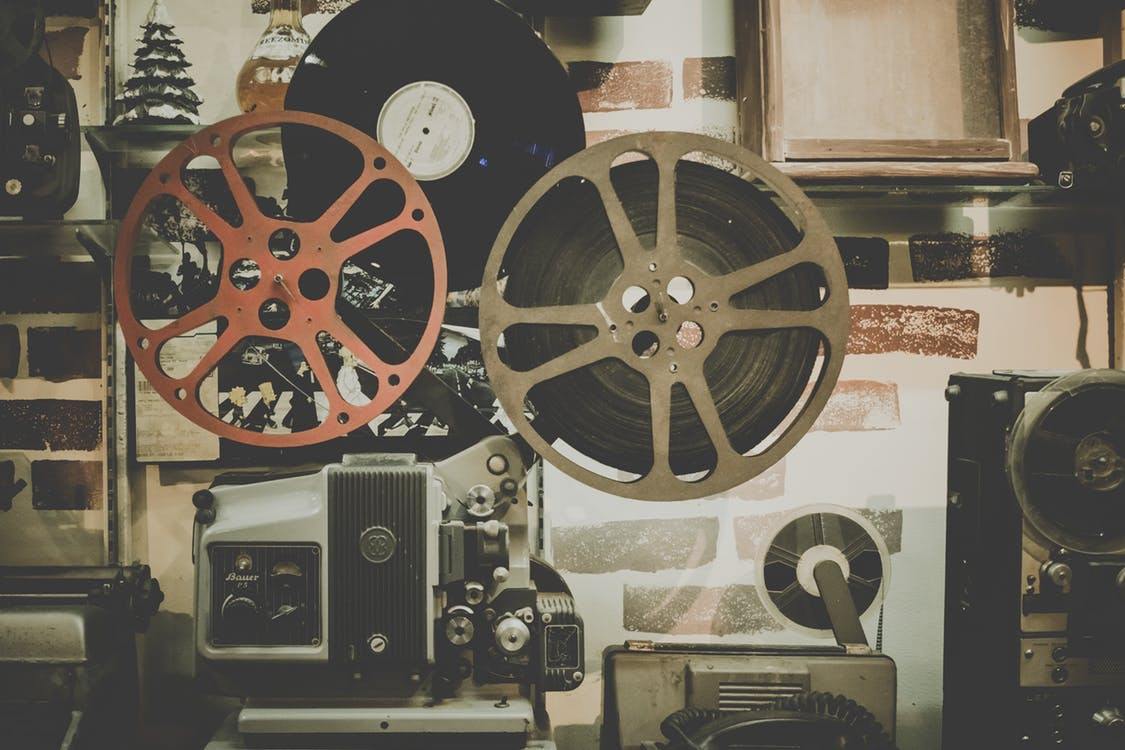 For most of us, film is a singularly visual experience. It is our imagination come to life. For the better part of two hours (or three), we can suspend our disbelief about what happens outside the movie theater and just concentrate on the world before us, immerse ourselves in the story that wraps itself around the audience until we are completely enraptured, or moved to a bevy of emotions that we don't get to feel in our everyday.
Nevertheless, with the visual comes sound as well as music, and together these two factors work to bring the story to another level. These are entirely for our ears' benefit, just as surely a smart and snappy dialogue appeals to our intellect—and yet watching a movie without it leaves us feeling incomplete, unless of course it is done with intent, in which case the impact would be just as powerful.
The presence or absence of sound as a storytelling device
For example, Pixar's WALL-E earned great reviews from both critics and audience for its opening sequence, because it was composed entirely of sounds. Here was the last robot on earth, roaming around the ruins on what seems to be a daily routine. The whirs of machines, surrounding buzzes and other robotic sounds encapsulate perfectly the protagonist's melancholy isolation, as well as the gripping reality of a planet with a decimated environment.
On the other hand, the lack of sound in Brian DePalma's Mission: Impossible in that famous scene totally called for it. When Tom Cruise's Ethan Hunt was hanging from the ceiling, slowly descending upon a room-temperature controlled room, we all held our collective breaths and crossed our fingers that he'll be able to steal that disk without anybody noticing. It was a very tense moment that needed no prodding from the director.
It was said that DePalma got his inspiration from Jules Dassin's Rififi, a 1955 caper film that executed a heist scene in complete silence, which had people at the edge of their seats for the whole twenty or so minutes.
A conversation with our subconscious
When we see various images and symbolisms, for the most part, we make sense of it on a general level. If a film is done right, it's not until upon a second viewing, or spending some time thinking about it afterward, or close reading what we've seen, that we become truly aware of the spectacular subliminal messages that the director wanted us to appreciate. This makes film viewing truly a wonderful journey.
That being said, music works hand in hand with images, but this time it is our subconscious that it is trying to access. Music helps bring our emotions to the surface, and has no need for an intellectual exchange with our minds, hence we find ourselves moved immediately by scenes even before we had time to process it.
Take Yann Tiersen's musical score for Jean-Pierre Jeunet's Amélie, for instance. The film is an unmistakable weaving of the absurdities of life as well as glimpses of the human psyche when faced with loss or grief or the inescapable reality of being alone. Yet for all the flaws and quirks of the characters in the story, they continue to seek for joy, even the simplest, purest ones, like emptying a toolbox, cleaning it, and putting everything back together again. These nuances are further magnified by Tiersen's accordions, which are unapologetically French, and yet lends a touch of the silly and strange, too, as if a playful dance with reality—the same dance that our dear Amélie is caught up in, over and over, in the film.
Grounding us in the universe of the story
Then there are specific songs that become iconic largely because of the role they play in the narrative, how they pivot a scene from good into something that will be remembered for a long time. It is as if the songs themselves become a separate, individual character, and everyone else in the story recognizes its significance.
When Aubrey Hepburn as Holly Golightly sang "Moon River" while playing guitar at her balcony, critics laud it as one for the history books—a cinematic moment that stood out as much as that little black dress in Blake Edward's Breakfast at Tiffany's. Similarly, when a rock band, a young music writer, and one of their muses were riding a bus and simultaneously belted out Elton John's "Tiny Dancer," it cemented a kind of camaraderie among people who may have hurt each other for far too long than they would allow themselves to admit. The lyrics may have nothing to do with it, but the feeling of being on the outside, and finally finding a way in, that sense that nothing's alright but we're going to be okay, somehow—it's all there, and is one of the many things that made Cameron Crowe's Almost Famous a favorite film, among many.
And who could forget Peter Quill—or Star-Lord, as he prefers to be called—who carried around a walkman from planet to planet, listening to his Awesome Mix Vol. 1 with much gusto and passion, we immediately root for him in the first few minutes of the film? Much of the music in James Gunn's Guardians of the Galaxy is not just a tribute to the 1980s but also a way for us to understand Quill's mindset and upbringing. His owning B.J. Thomas' "Hooked on a Feeling" before an alien prison guard is both hilarious and endearing, we can't help but want more of these scenes.
Exploring the world of sound and music
Bernard Herrmann, a film composer known for his collaborations with Alfred Hitchcock, especially on films like Vertigo, Psycho, and North by Northwest, has once said: "I feel that music on the screen can seek out and intensify the inner thoughts of the characters. It can invest a scene with terror, grandeur, gaiety, or misery. It can propel narrative swiftly forward, or slow it down. It often lifts mere dialogue into the realm of poetry. Finally, it is the communicating link between the screen and the audience, reaching out and enveloping all into one single experience."
If you are interested for more discussions about sound and music in the world of film, Matthew Sweet's Sound of Cinema is a recommended resource. Listen to it on Audioboom (AIM:BOOM), a website dedicated to the spoken word, which hosts other similar podcasts such as BBC's In Tune.
AudioBoom CEO on how he plans to make business cash generative