Should Electronic Arts investors worry over 'Anthem' disappointment?
Reception of Electronic Arts' "Anthem' is generally tepid with critics surprised about its dull and seemingly shallow story.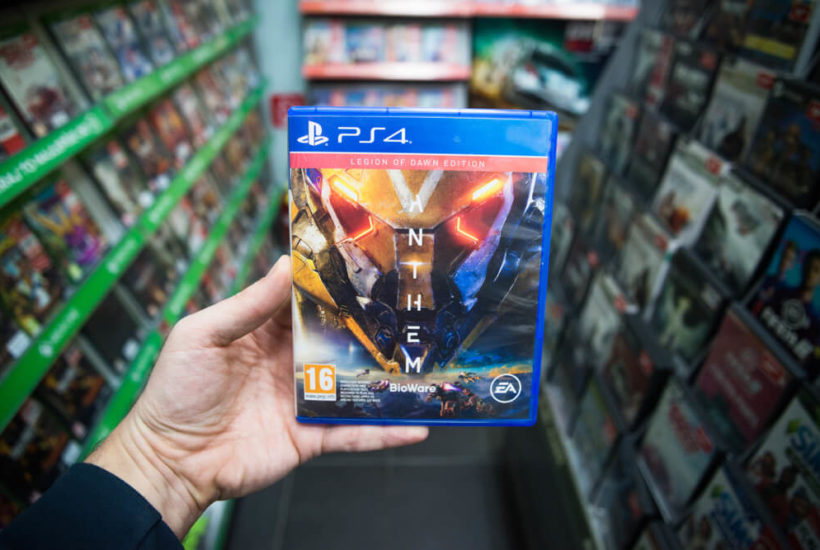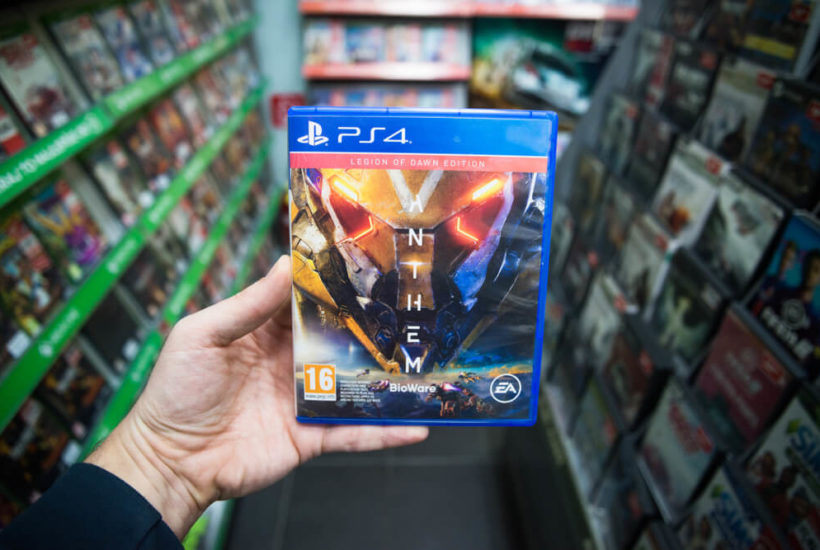 "Anthem" by video game developer BioWare, which is owned by Electronic Arts, has disappointed gamers and reviewers after its launch on Feb. 22. The common theme of initial reviews was that it cannot sustain their interest for its blatant thin story and plot.
The PC version of Anthem had accumulated an average critic score of 61 out of 100 and user score of 4.5 which is comprised of "generally unfavorable reviews" in Metacritic. These scores made it the worst-reviewed game in the website out of all BioWare's creation so far. Anthem also has 60 percent score and was recommended by merely 14 percent of critics in review site OpenCritic.
Now, the thing is, Anthem's disappointing outcome is not the first time for BioWare. Thanks to Anthem, Mass Effect: Andromeda became the second worst-reviewed game from BioWare.
While Anthem may always be attributed to BioWare, fans seemed to be pointing fingers to game publisher EA. They suspect that pressure may be at play here, with EA throwing half-baked games for BioWare to work on. Perhaps, the publisher is rushing to snatch a slice of Fortnite's continued success.
What went wrong with EA's Anthem?
The letdown of Anthem was particularly pronounced because it failed at something BioWare is known for: storytelling and content. Anthem is something that goes against what BioWare has achieved for its name. Interesting story and good characterization may have salvage Anthem from its equally dismal technical elements and visual appeal, but, as already established, that did not happen at all.
"An exhaustive list of technical hitches are due to be fixed imminently, for instance. But even where it is strongest, Anthem rarely stretches beyond the derivative," one of the many published reviews of the game stated.
In the end, gamers and critics could only hope that game updates will eventually have the problems addressed.
"Anthem has been built to serve its audience long-term, so it is probable that the game will improve in the coming months," Guardian's Rick Lane wrote.
Piers Harding-Rolls, director of research and analysis director of games at HIS Markit, believed the mistake was the seemingly excessive release strategy done for Anthem. For one, the game was unveiled as far back as 2017 which could probably set the expectations high.
For Michael Pachter, managing director of equity research at Wedbush Securities, EA erred when it allowed reviews of the PC version surface a week earlier than its Feb. 22 official release.
Game publishers are generally threatened by Fortnite's success
While Anthem's possible demise can easily be blamed on EA, a report from Bloomberg early in February noted that Take-Two, the maker of Grand Theft Auto, just like EA suffered a decline in their most recent quarter. Take-Two said it is only looking for revenue of $450 million to $500 million as compared to analysts' estimate of $690 million.
EA actually acknowledged that it had a quite challenging third-quarter.
"Q3 was a difficult quarter for Electronic Arts and we did not perform to our expectations," CEO Andrew Wilson said in a statement.
Bloomberg said the decline in shares were also observed in Ubisoft Entertainment SA, and Activision Blizzard Inc., driven primarily by the "phenomenal success" of Fortnite. The said game is from Epic Games of which China's Tencent Holdings Ltd holds a major stake.
The good news is, analyst Robert Berg of Berenberg said the strong competition at present means that the video-game sector is by and large strong and healthy.
Should Electronic Arts investors worry?
Pachter believed that EA has generally executed poorly all year even before Anthem. He noted that the publisher expected $4.75 billion in revenue, far from its outlook of $5.55 billion nine months ago. It reported its third-quarter results on Feb. 5 while Anthem was released on Feb. 22.
Based on EA's third-quarter reporting, the company is, in fact, looking forward to the results to be brought in by another game released early in February, the Apex Legends.
"We're very excited about Apex Legends, the upcoming launch of Anthem, and a deep line-up of new experiences that we'll bring to our global communities next fiscal year," Wilson said.
So far, Apex Legends is coming strong and in fact nabbing some slice of the pie from Fortnite. It currently has more than 25 million players. The game had actually brought EA's stock from an intra-month low of $80.21 per share following the release of Anthem. The success of Apex Legends pulled back EA stocks to $106.84 per share last week.
As for reviews, Apex Legends had a mean score of 88 comprised of "generally favorable reviews" and a user score of 6.5 in Metacritic.
In the end, Guilherme Fernandes, a market consultant at video game market research firm Newzoo, said the games' performance "doesn't need to be a source of concern." Fernandes said investors should set their expectations accordingly, hinting that at some point, they may see Apex Legends not meeting their expectations. But then again, EA has several other games under its belt.
"[EA] is a highly successful company… Naturally, this is not a fool-proof guarantee of the company's future performance but there are no immediate signs of concern," Fernandes said.
(Featured image by Pe3k via Shutterstock)