How to create an actionable reshoring plan that works for your business
Even for the company that fears they "can't afford" reshoring their manufacturing operations, the current regulatory environment and the accessibility of new technologies can offer a way forward. There are several benefits of reshoring, but taking advantage of them requires a plan.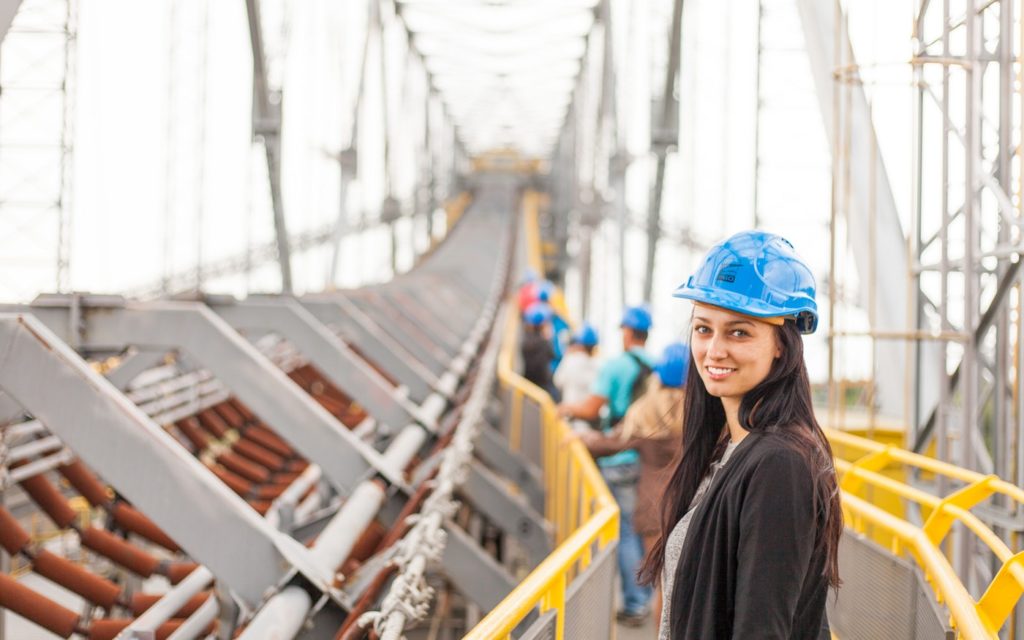 Since 2010, says the Reshoring Initiative, the U.S. has seen the creation of some 576,000 new domestic jobs in the industry. The same research also says up to four million similar jobs remain stubbornly overseas.
It's hard to deny the appeal of reshoring today, in a high-tariff, low-tax, loosely-regulated economic environment. And yet, depending on the source, the current trajectory of reshoring appears unclear: consulting firm A.T. Kearney estimates that American goods manufactured in low-cost countries have grown in value by 19 percent since 2013, while American products produced domestically grew by just 1 percent over the same period.
Reshoring isn't just about keeping up with the Joneses, though—the benefits of reshoring and repatriation are often reputational and practical. It's simply a good time to be seen investing in American towns and cities and revitalizing commerce and connectedness back at home. Domestic investment is a rising tide that can lift all boats.
But, it begins with a plan, and following through requires three additional steps after that. Here's a quick rundown.
1. Assemble your experts and create a project charter
Too many people leap into this project without laying the proper foundation first. Some businesses refer to their reshoring plan as a "project charter," but you can call it anything you like. Here's what it needs:
Thorough descriptions of the departments and personnel impacted by reshoring and restructuring

A choice of location, or finalists for a location, arrived at with the help of facility engineers, supply chain managers and other decision-makers

Input from every stakeholder—even some best-laid plans get waylaid because some of the most important individuals were kept out of the loop
Most importantly, your charter helps you organize and prioritize your goals. The end game is likely the same for any other company seeking reshoring of their facilities, assets and capital, but some steps will be specific to your industry and your niche. Above all, ensure your experts—in design, procurement, material sciences and business data analysis—are involved at every stage.
2. Prepare for higher labor standards and get to know the local talent pool
Labor and workplace standards are higher in the U.S. than in most countries. It's one of the reasons industries fled to foreign shores in the first place. But reinvesting in American workers might involve brushing up on regulations concerning:
Workplace safety

Quality and consistency of production practices

Training and certification requirements
The good news for manufacturing businesses is that lots of people here are suited to interesting, decent-paying jobs in assembly and manufacturing. Business owners just aren't very good at reaching them sometimes.
For instance, millennials are an especially unreached pool of talent. Many of them don't know what this type of work entails, or that modern technology and safety compliance have made assembly and distribution work safer and fairer here than almost anyplace else.
Admittedly, the presence of high workplace standards and enforceable industrial regulations doesn't mean companies don't still receive fines for deliberate or accidental non-compliance. Getting established back in the States means getting the lay of the land again when it comes to OSHA and other regulatory bodies. It also means knowing how to communicate with the public to keep positions filled as Boomers age out of the trades.
3. Use technology to get the job done
Maybe you've heard some trepidation in the business community about bringing manufacturing back home because wages are higher here. The truth is, wages are rising in the developing world, too. That brings us to automation.
Automation isn't necessarily what you think, though. It offers a way to balance human initiative with the advantages of faster prototyping, easier customization and "digital inventories."
This kind of "selective automation" will make the reshoring of manufacturing jobs feasible—and it's far from the robot assembly lines most fear. You can use technology to add selective automation to your own repatriated manufacturing organization with tools like next-generation robotic 5-axis milling machines and 3D printers. These "Industry 4.0" game-changers come at the expense of some human jobs, but add to our productive output thanks to higher quality, abundant material choices, repeatability, easy machine tuning and computer setup and, in many cases, tighter tolerances than previous-generation machining techniques.
Digital technologies can be an asset and ally as you repatriate your manufacturing operations, too.
For a start, digital mapping and even augmented reality can help you envision your new facility layout, allowing you to fine-tune workflows and equipment positioning before you begin moving in.
During your move and afterward, cloud-based enterprise resource planning (ERP) software can give managers top-down visibility of every function across the organization, including centralized data and record storage, modular dashboards and tools for different teams. It's a clear asset for companies juggling multiple locations.
Customer relationship management (CRM) software has also moved into the cloud, thanks in part to omnichannel selling and more global supply chains and user bases. From material procurement to last-mile delivery, the cloud provides better tools for tracking every process—and every asset involved in it. Other cloud-ready business tools, including third-party analytics, can help you dive into more detailed forecasts when it comes to customer demand in unfamiliar territory, as well as the ongoing supply of parts and materials you rely on yourself.
The benefits of reshoring
There are concrete benefits for companies who reshore successfully. To begin with, it's simply good optics. Your reputation will benefit from being associated with American innovation and community involvement.
More community-based manufacturing is broadly seen as a better way to ensure the quality of the finished product, too. In part, it's thanks to the power of local decision-making and resource management. That's good for companies and consumers alike.
And although there are many other benefits, too, one of the most visible will be the streamlining of your supply chain—and inevitably lower overhead. Sending and receiving finished and unfinished goods across oceans and shunting them between distribution hubs is wasteful and expensive—and opens the door for theft and even the contamination of the supply chain with counterfeit products.
The point is, there are many benefits for the American business contemplating reshoring—and modern technologies and collaborative planning can make the process easier to weather for everybody involved.
—
DISCLAIMER: This article expresses my own ideas and opinions. Any information I have shared are from sources that I believe to be reliable and accurate. I did not receive any financial compensation for writing this post, nor do I own any shares in any company I've mentioned. I encourage any reader to do their own diligent research first before making any investment decisions.