How to tell whether or not you're addicted to the internet
As technology gets more and more advanced, many people get hooked on the internet. Does the thought of being offline scare you? Here are five signs that shoe you may be addicted to the internet.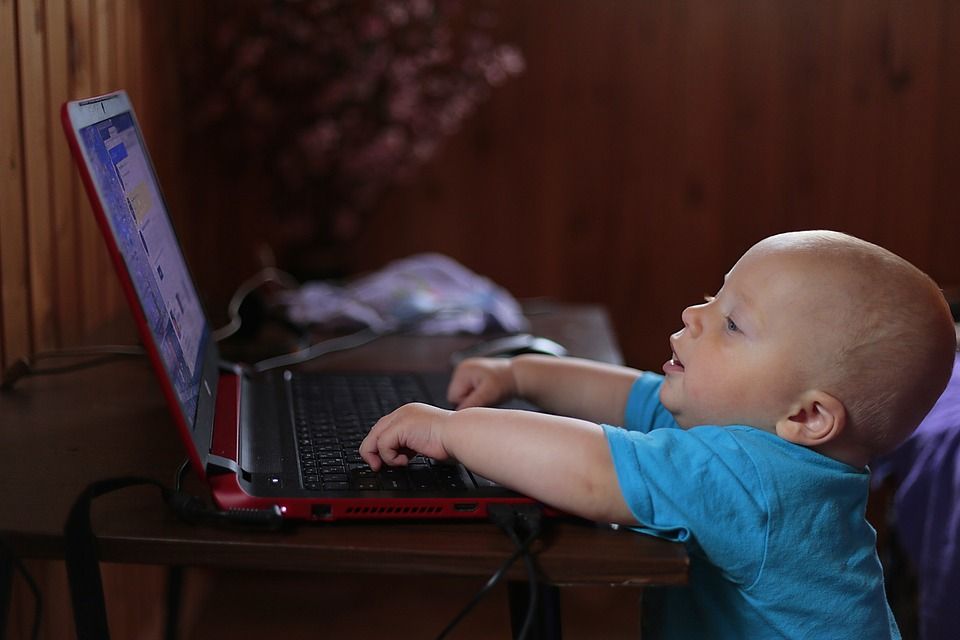 Each day, we rely on the internet for work and play, making us even more connected than ever. According to a 2015 article published on TIME, the International Telecommunications Union said there are about 3 billion people using the internet, and counting.
With more people connected to the web daily and with the advent of better technology that helps us get connected in a snap, it comes as no surprise that people can instantly get hooked on the internet. Here are five signs that shoe you may be addicted to the internet.
1. You have a gadget in your hands almost all the time
The thought of not being connected online scares you. You come as the top of mind when your social circle thinks of who is reachable. You're quick to check on new emails, instant messages and you incessantly refresh your Twitter or Facebook feed to stay updated with the latest news.
It's kind of obsessive-compulsive, really. Your mobile, tablet and laptop all connected to the internet at once. You even have to ask for the WiFi password in cafes or public places. If you need to have a connected gadget in one hand whenever possible, you might be addicted to the internet.
2. You have a favorite app or site that helps you feel good or take your mind off things
A study by the Stanford Institute for the Quantitative Study of Society found that going online or to your favorite app helps other people relieve feel calm, content, or happy. However, the relief is temporary. Being addicted to the internet means less time interacting with others and even a preoccupation with going online while engaged in other activities.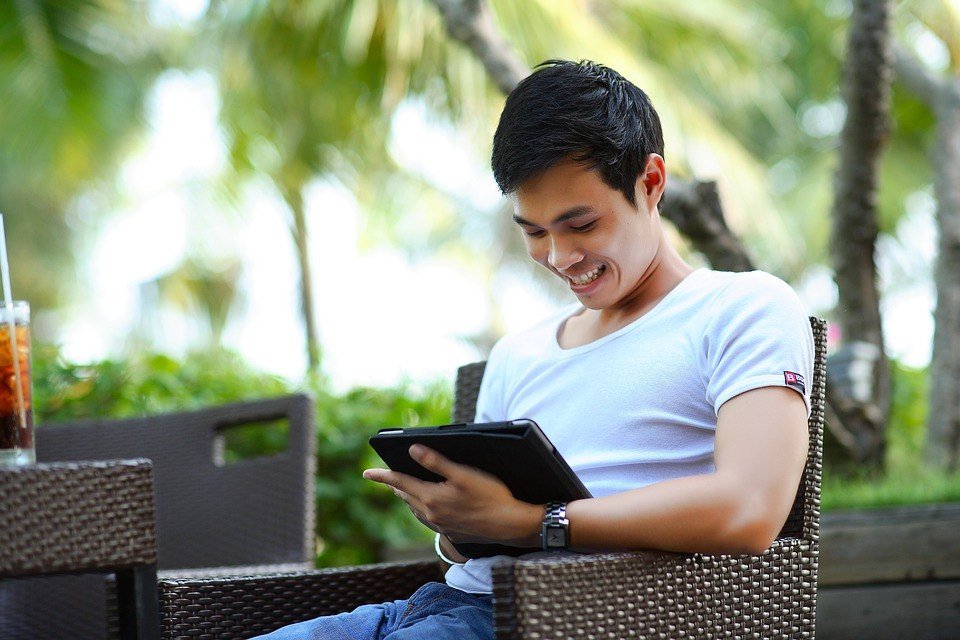 Aside from social media, gaming is the biggest segment the app world, with the highest download and retention rates. A study from the Entertainment Software Association published in 2015 revealed that there are about 155 million mobile gamers in the United States alone. 
3. You never leave home without a power bank
Having way too many apps open can drain your mobile or tablet's battery—even more so if you're only using your data connection. Not to mention, each year, smartphones tend to become more powerful, guzzling up all that needed juice. There are plenty of power bank options in the market. You have those that charge your phone only once. Slightly larger, portable ones can give you two to three charges. High-capacity banks can charge phones more than 10 times. Name that power bank and you have it.
4. You give social media a lot of your time and attention
For Black Mirror fans out there, SPOILER ALERT. Nosedive, a recent episode of the series, tells the tale of Lacie, a young woman who lives in a world where status is ruled by their social media rating. Lacie is a 4.2 but needs to be a 4.5 to be able to move into a posh apartment. The episode, while dark, perfectly mirrors today's social media habits. More likes, shares, and comments make people instantly feel good—and that's exactly how social media has hooked millions of people.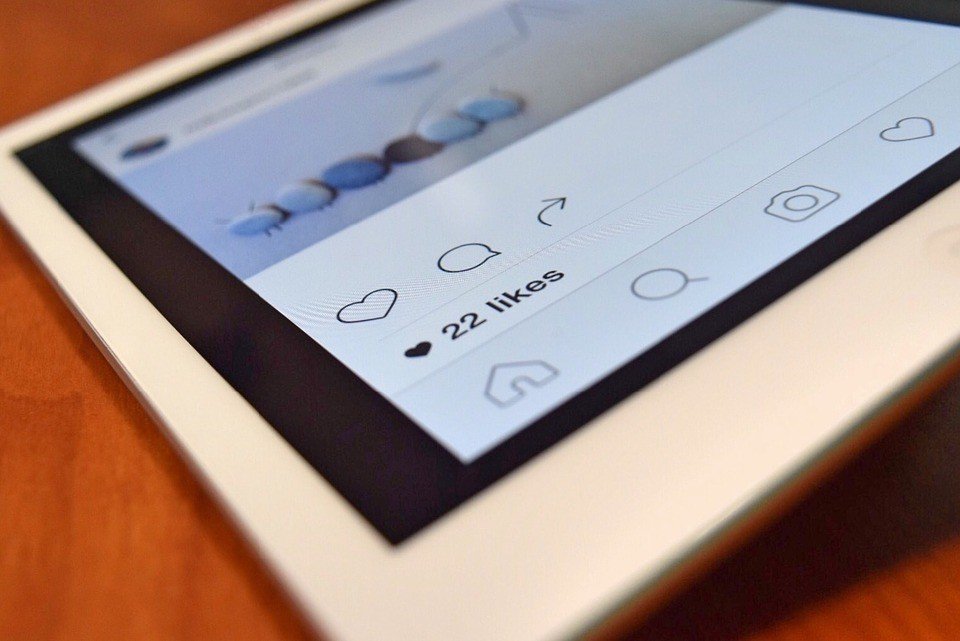 Social media plays on the pull of instant gratification, which is especially strong for millennials. For instance, young professionals crave promotions or pay raises every few months. When the expected rewards don't come, they end up feeling frustrated and sometimes quit their job. This causes retention problems and makes impatient millennials unappealing to companies. Sadly, the need for instant gratification is likely to be more pronounced in the generation born after 2000 as more than 70 percent of children below of eight had used a mobile device for some type of media activity in 2013.
5.

You love add-on products that ensure a fast and nonstop internet connection
Unless your job requires high-speed internet or your connection is slow or problematic, spending on third-party products might be a symptom that you're addicted to the internet. You make sure every nook and cranny of your personal spaces have strong WiFi signals. Browsing through the different NETGEAR WiFi range extenders and buying one (or two) gives you satisfaction.
You don't even let your mobile data signals weaken just in case. You purchase Samsung's network enhancing device or the network extender from 5BARz International (OTC: BARZ) which covers 4,000 square feet of space at home or at work and offers network protection for up to 10 mobile devices at a time. It makes you ecstatic about having all your devices connected.
While these may be you're addicted to the internet, it's never too late to curb the unhealthy habits. It's always good to strike a balance between online and real life. Take up a new hobby, get into sports, or just get out and get moving so that you can enjoy a healthy relationship with those around you.
—
This article may include forward-looking statements. These forward-looking statements generally are identified by the words "believe," "project," "estimate," "become," "plan," "will," and similar expressions. These forward-looking statements involve known and unknown risks as well as uncertainties, including those discussed in the following cautionary statements and elsewhere in this article and on this site. Although the Company may believe that its expectations are based on reasonable assumptions, the actual results that the Company may achieve may differ materially from any forward-looking statements, which reflect the opinions of the management of the Company only as of the date hereof. Additionally, please make sure to read these important disclosures.