African tech startups find great success and growth
Africa is an enormous continent with a wide range of business activities. Increasingly, the tech sector is taking the lead in funding and innovation.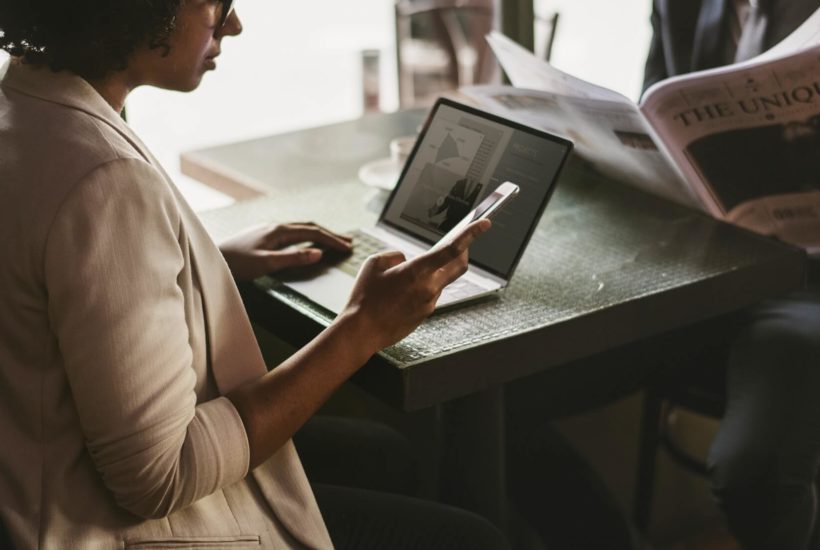 The African startup scene is booming with increased funding, new companies, and Africa-focused startup culture. Like any healthy startup scene, international companies and investors are getting involved. But local efforts are also showing promise and gaining support.
African startup funding rises dramatically
One of the biggest signs of growth in the African tech startup scene is the rise in funding from 2017 to 2018. The WeeTracker 2018 Venture Investment Report showed that African startups raised $725.6 million—a significant record—with 458 individual deals. The year's total funding represents an increase of 300 percent over the previous year's total, with a rise of 127 percent in the overall number of deals.
Nigeria took the lead in 2018, trading places with South Africa which came in second for a total number of investments, followed by Kenya. These three countries have been leaders in the African tech sector. Others showing strong moves include Egypt, Ghana, Tunisia, and Uganda.
The financial technology industry continues to outperform with $284.6 million in investments in 2018. Five of the ten largest deals were made in fintech. Cleantech followed with $143.5 million and e-commerce with $97.7 million.
Whether 2019 will exceed 2018's funding levels is anyone's guess, but the year is off to a good start. Africinvest, a private equity firm based in Tunisia, and France's Cathay Innovation have teamed up on a new tech fund focused on African investments. They are planning to raise $168 million.
In Senegal, a new angel investors group recently launched the Dakar Network Angels and has already invested at least $25,000 in a cleantech startup. The group plans to focus on French-speaking African countries and will invest from $25,000 to $100,000 in startups with growth potential.
Examples of emerging startups
Examples of growing tech companies include unique fintech startups in Kenya. Bancor, based in Switzerland, is funding local activities to turn community-based currencies into cryptocurrencies. However, Bancor is focused on using its own form of cryptocurrency and is now in competition with Safaricom which introduced the M-pesa mobile money service. M-pesa is doing quite well and began efforts to expand into Ethiopia in 2018. This combination of international and local efforts, sometimes working together and sometimes in competition, is a large factor in the dynamic character of the current African startup scene.
An interesting variation on that theme was exhibited by Nigerian e-commerce startup Jumia (NYSE:JMIA) which is headquartered in Berlin and recently went public on the New York Stock Exchange. Major shareholders and early investors include Germany's Rocket Internet, South Africa's Mobile Telephone Networks Holdings and French telecom Orange SA. Jumia bills itself as Africa's Amazon but primarily represents vendors. However, that gives it a great deal of flexibility to grow in harmony with local conditions.
While companies like Spotify and Apple Music dominate streaming music headlines in the U.S., a Chinese startup is making moves across the African continent and beyond. Boomplay was founded by Transsion, a phone maker, and NetEase, a consumer apps company, to provide streaming African music. Though the majority of its listeners are in Africa, the startup also serves Africa music enthusiasts around the world. Boomplay raised $20 million earlier recently. China has a huge business presence in Africa, and it is quite likely that Chinese startups will also continue to grow across the continent.
Signs of a growing tech culture
Another interesting sign of the growth of the African startup scene is the increase in coworking spaces. Coworking spaces emerged to give startups informal places to start businesses and to network with other business and technical people in the scene. Currently, there are around 250 coworking spaces in Africa with most launching in the last few years. Though not as crucial as startup funding, coworking spaces have become symbolic of international startup culture as have accelerators.
Widely considered the world's leading startup, Y Combinator, based in San Francisco, hosted seven Africa-focused companies in its latest batch. Six of these are fintech startups, another sign of fintech's dominance in the African startup scene, and five came from Nigeria. The fintech startups include a mobile payments company, a credit card company, a B2B currency marketplace, and a crowdfunded lender. These companies presented at Y Combinator's famed Demo Day previously.
Growing Africa's tech scene
Though thriving tech scenes typically feature a strong international presence, it is crucial that locally based startups find support and that they are not pushed aside by larger international companies. So it is exciting to see increased funding for African companies and the growth of coworking spaces for local startups — all connecting the world to the African startup scene.