Government might set airline seat standards amid growing passengers' concerns
The Federal Aviation Administration Reauthorization Bill could put a standard in airline seats, as passengers' safety and comfort concerns grow.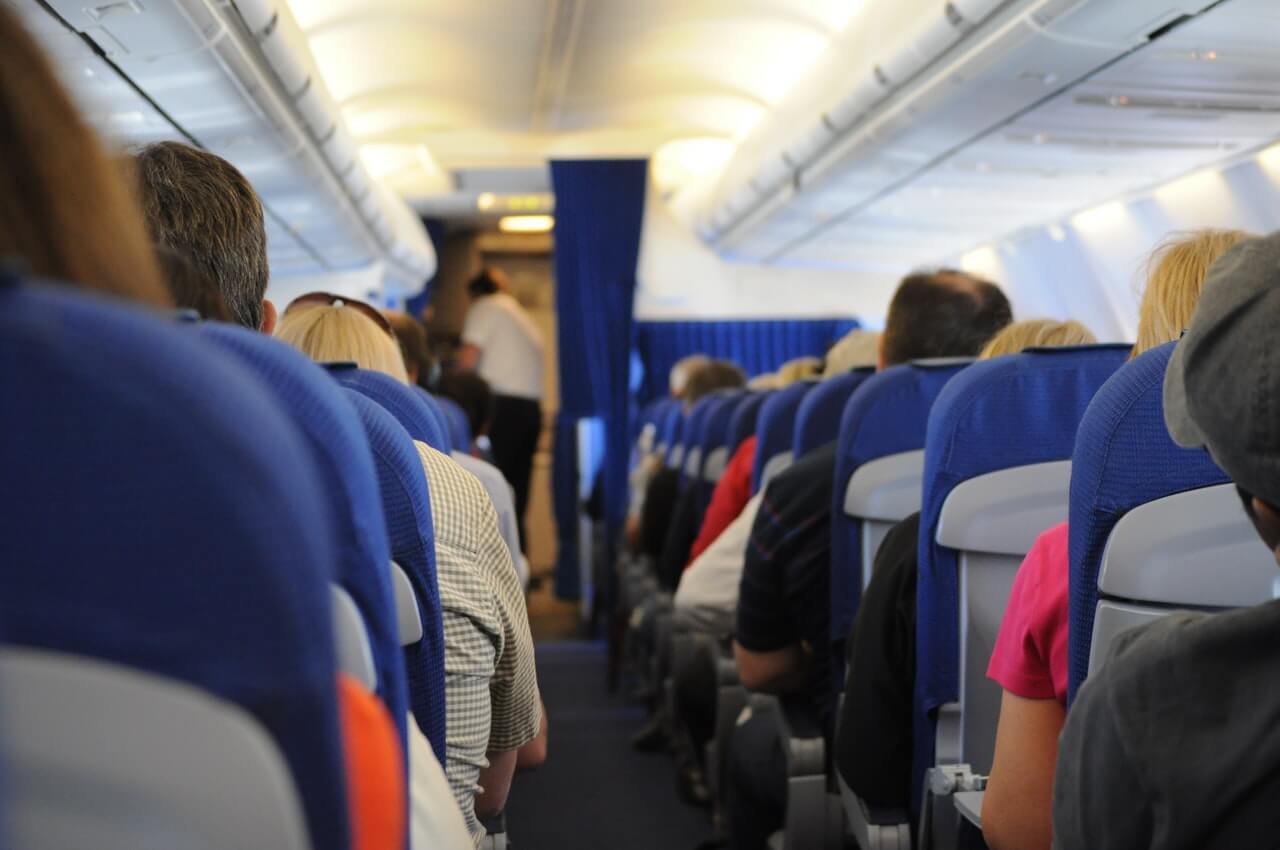 If you've asked yourself, "How much smaller can these airline seats get?," there's good news for you: Not much.
The Federal Aviation Administration (FAA) Reauthorization Bill working its way through Congress requires the agency to set minimum seat width and pitch standards within a year. Separately, the Department of Transportation Inspector General has begun an audit to determine whether evacuations in today's more cramped airline cabins can still meet the 90-second standard for deplaning passengers in an emergency. And, despite the government's recent reluctance to regulate this issue, it seems we're on course for the government to set a seat standard of some kind.
But let's take a moment to consider what would happen if officials declared, "Enough is enough. These seats can't get any smaller."
It's high time. A new study by airline consulting firm ICF recently showed passengers are losing personal space on many aircraft at a troubling rate. In the U.S. domestic fleet, the average number of seats per aircraft has increased by nearly eight percent over the past 15 years. The average Airbus A321 has gained 19 seats in that period, rising from 169 to 188 seats. The average Boeing 737-8 has another 13 seats squeezed on board during that time, going from 152 to 165 seats.
"The seat situation is unbearably uncomfortable," says Steven Marinoff, a retired public school administrator from Cherry Hill, New Jersey, and a frequent air traveler. "You shouldn't have to pay a premium to have a comfortable experience."
Pat Vosburgh is 5'11" and says she's no fan of government regulations that interfere with business. But on this issue, she's also willing to make an exception.
"Seats have gotten narrower and legroom shorter," says Vosburgh, a real estate agent from St. Petersburg, Florida. "The airlines are looking for ways to put more people in planes, but at the sacrifice of comfort."
Minimum seat standards might also improve passenger wellness. "The argument about health is more prominent on long-haul flights," says aviation educator and author Triant Flouris. With a greater mandated legroom and more space to move, passengers are less likely to develop a blood clot.
But the main benefit of more space would be psychological. Not feeling as if you're trapped in a claustrophobic aluminum tube with nowhere to go may cut down the number of air rage incidents.
On the other hand, seat comfort could decrease a little. "If airlines can't reduce space, padding and comfort will be the first to go," predicts Zander Futernick, founder of ZED Aerospace. He says low-cost carriers have "completed their race to the bottom" by cutting legroom. Now they're removing padding and other standard seat features, such as tray tables. The legacy carriers will probably do the same if seat standards happen.
Prices could climb, too. Of course, critics of regulation always say that new rules will make prices go up, but with no way to add new seats to the aircraft, the only way to increase revenue would be to raise fares.
Some observers hope minimum seat standards never happen. "The only way to change things is through the market," says Pat Askew, director of aviation at HKS, a design firm. "Passengers must be more vocal about the unacceptability of tight seating and be willing to pay more for a ticket, like premium economy."
But on balance, the rules could result in reduced in-flight incidents involving angry passengers and fewer complaints, says Kent Gourdin, who directs the Global Logistics and Transportation program at the College of Charleston. The devil is in the details. What will the minimum seat size look like? No one knows.
"Depends on what the plan is," Gourdin says.
Regulation may be worth it. Because during the next aviation disaster, being able to evacuate a plane could save lives safely. Maybe your life. And how do you put a price tag on that?
How to get more comfortable airline seats now
Avoid "low cost" carriers.
Airlines like Allegiant, Frontier, and Spirit have a well-deserved reputation for small seats and a scarcity of personal space. Let's just put it this way – people don't fly those carriers for their comfort.
Look for the good seats in economy.
The exit row and bulkhead seats typically have more room than a standard seat, if you can afford them. The worst seats are the ones in the rear of the aircraft, which don't recline. Stay out of those if you can. Southwest now offers the most standard legroom, with 32 inches of seat "pitch" — a rough measure of legroom on a plane — according to Seatguru.com.
Travel with pillows and blankets.
Even if you're in a "premium" seat, it's also true that the cushions aren't what they used to be. Bring your bedware to keep things civil on your next flight.
—
DISCLAIMER: This article expresses my own ideas and opinions. Any information I have shared are from sources that I believe to be reliable and accurate. I did not receive any financial compensation for writing this post, nor do I own any shares in any company I've mentioned. I encourage any reader to do their own diligent research first before making any investment decisions.