Have an app idea? Follow these 6 actionable steps to make it a reality
Launching an innovation is no easy feat. Here are steps on how you can work on an app idea from development to marketing.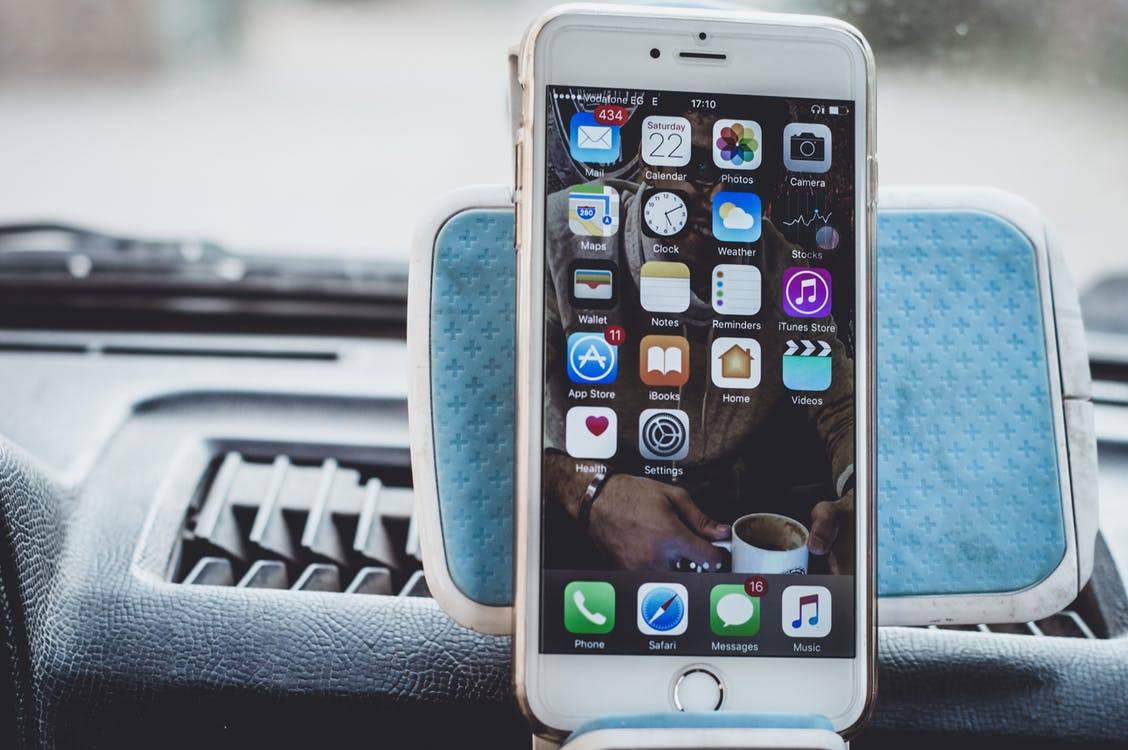 Smartphones are slowly taking over the world of technology. They help in fostering growth among various products and services that are marketed using these modern-day gadgets. Users can now navigate through a sea of possibilities with just a swipe of a finger and an app that is loaded on our smartphone.
However, in spite of immense popularity, very few applications can actually become successful. People mostly suffer from a wrong notion that a profound knowledge in graphic designing and coding are enough to develop a mobile app. In reality, it is a bigger concept requiring the perfect blend of knowledge, research skills, foresight, patience, capital prowess, crowd-pleasing abilities and much more. Going through a thorough validation process is also of prime importance so that you don't end up dumping money on something which would not bear fruitful results in. Companies and individuals are coming up with fresh new mobile app ideas to gain a presence in the ever-evolving technical sphere. Their main target is to either infiltrate new markets or regain lost customers from the current ones. But they are usually unaware of the actual process which needs to be followed. A typical U.S. smartphone owner uses around 33 mobile apps. Thus, apart from the obvious ones such as Instagram, Facebook, Snapchat and WhatsApp, there exists a large potential for other breakthrough apps to curve out their niche in the smartphone storage space. Keeping such things in mind, we list six steps that can help you in easily channelizing your app dreams into reality.
1. Brainstorm ideas before taking the final pick
When thinking about new ideas, you should keep your mind open and jot down every idea which you can evaluate later. Taking down notes will help you find that one big idea that might have the potential of taking over the smartphone world by storm. Having the list handy can also be of great help when you discuss the same with your co-founders, investors, designers and developers. But make sure that your team members sign a nondisclosure agreement to keep the plans confidential. Once the brainstorming process is complete, pick the idea which seems to be the most viable after weighing out all pros and cons.
2. Perform an in-depth market research
An application might develop bugs midway, making it cumbersome for the end user to tackle. Thus, it is not always a guarantee that the available applications can provide customer satisfaction. There exists a possible loophole which you can fill in with your robust solution. Hence, researching the market dynamics, audience expectations and possible competitions is important before proceeding with the app development. You can definitely benefit from healthy competition if your application is being released to capitalize on its predecessors' success. To begin with, you can conduct a SWOT analysis of your idea and consult experienced professionals for finding out probable solutions. Try to make your app stand out with unique features which are non-existent in its rival ones.
3. Look at the funding requirement
An investment might be required as you proceed with the development of your app idea. Gauging the timing of such financial requirements in advance can strengthen your economic foothold and reduce the chances of neglect, which might become a heart-wrenching reality following inadequacy of funds. Many seek out bank loans to fund their project. However, you need to consider your ability to pay and manage your debt. Modern-day startups are traversing the crowdfunding route to raise requisite funds. In spite of being extremely popular, this technique brings along its own baggage as you will hardly find people eager to park money in first-time projects. Prospective investors shall browse through your website before taking the final call. Once you have mitigated the initial funding worries, you need to get ready to face the everyday expenses. Sometimes it becomes more difficult to attain a financial break even. You need to find out a way of generating enough revenue to recoup your initial investment if you are not in possession of the required disposable income.
You can follow two routes when you release your app. You can lend full access to customers by offering it for a fixed price without having to view advertisements. Alternatively, you can offer the app for free if there is an inbuilt option for advertising. Carefully analyze the information gained through market surveys before deciding on the business model you shall adopt. You can also consider other options such as free edition for a limited time period, which can be upgraded to premium version in exchange for a fee. You can also generate revenue through in-app purchases, subscription fee, sponsorship and user data. Paid apps rarely taste success these days. Thus, it is advisable to travel the other way around by analyzing the market and audience.
4. Create good user interface
Very few applications actually worry about the best interest of end customers. Whenever users download an application, the user interface needs to be such which makes it a cakewalk for the user to access the same. A straightforward navigation system in subtle hues with clear icons can increase the likeability of your app. For this you need to first sit with the developers and discuss its wireframe attributes. In this step, you should be able to clearly visualize the flow and function of the application as well as each screen the end user will access. After conducting a detailed review, you can take the final decision of removing or adding features as deemed fit.
5. Develop the app and perform beta testing
Finding vendors who can aid in the construction of your mobile app in a cost-effective yet high-quality manner becomes the need of the hour once the initial wireframe is constructed. Make sure to browse through client testimonials and past performances of the vendor before taking the final call. Once the vendor delivers you with a beta version, use it yourself to analyze its functioning and investigate loopholes. You can also get outsiders to test the same by making use of an SDK file.
6. Market your app properly to targeted groups
The way you promote your app can make or break its future. Instances are not rare when applications housing tremendous potential could not make their mark due to inadequate promotion. Social media platforms such as Twitter, Facebook and Instagram can provide you with ample opportunities of making your voice heard without having to splurge money. It is advisable to get reviews coming and generate some initial traction by organically promoting the app initially within your own circles. You can follow this up by paid marketing through app-installed campaigns, which allow you to select a target audience and specific goal, and deal with budget management. You can also seek out bloggers and reporters who are always on the lookout for new and innovative products to promote your invention in a mutually benefitting manner. If you have entered the arena coupled with a hefty budget, it is always advisable to seek help from an app marketing or PR company to deal with your app promotion in a professional manner. App development might pose as a capital-intensive process. But it holds the potential of yielding big results if handled in the right way. Developing a "make-do" application with minimal marketing might send it to dormancy phase straight away, leaving only a meager share of profit. People often commit the mistake of thinking that the hard work is over once the app development is completed. But in reality, it has just begun and you need to dedicate enough time and patience to spread it a wider customer base. You should also make sure to fix the glitches and bugs, as well as release updates and patches, which reveal your commitment toward the app development. — DISCLAIMER: This article expresses my own ideas and opinions. Any information I have shared are from sources that I believe to be reliable and accurate. I did not receive any financial compensation in writing this post, nor do I own any shares in any company I've mentioned. I encourage any reader to do their own diligent research first before making any investment decisions.