Apple announces impressive updates at the WWDC 2018
Here are the updates Apple will release this fall and how these will benefit developers and improve the experience of its customers.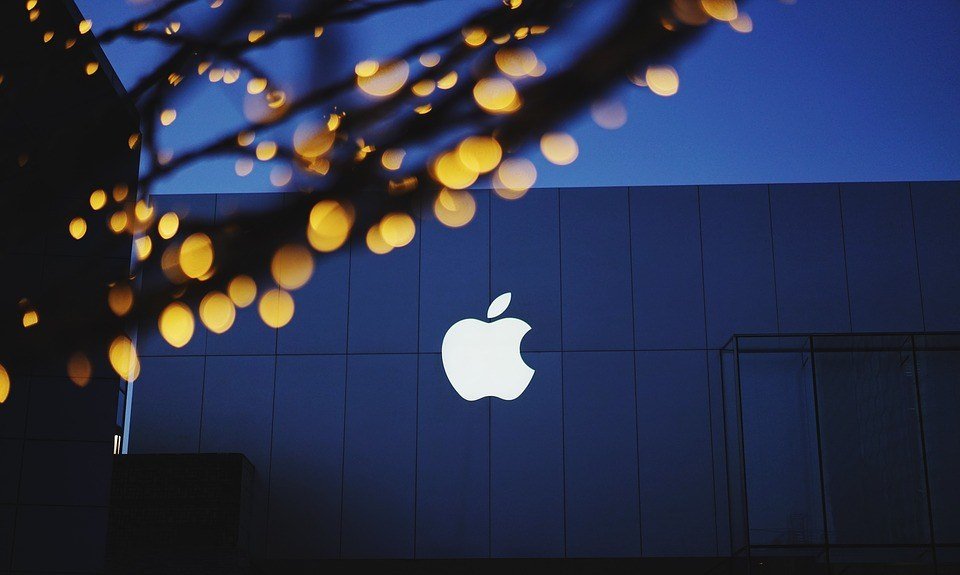 Apple is back, and it's back with a BANG! The WWDC 2018 was held in San Jose, California. It was a three-day event where Apple saw the participation of several hundred thousand people from 77 countries. The crowd at the event was more than ever in the WWDC event. The crowd was filled with student developers and business individuals. In this event, Apple covered all the software updates that people are going to get in four of the major Apple devices. iOS 12 for iPhone, MacOS Mojave for Macbooks, watchOS 5 for Apple Watch, and finally, the latest tvOS for Apple TV.
Let's have a look at what Apple has to offer with the latest software updates in all its devices and how they will enhance the customer experience of current Apple users.
iOS 12
iPhones can now offer more with the latest iOS 12. A plethora of new features has grabbed the attention of everyone. Let's see how these features would change the life of every iPhone user.
Increased productivity
We can now do tasks in iPhones faster than ever because of the new fluid UI. We can expect faster keyboard display, speedier app launch, quicker camera swipe, rapid file sharing and smoother animations.
Apple has introduced a new app called Screen Time. It will increase our productivity by restricting us to use some apps more than the specified time. It provides us weekly and monthly reports on our activity including how much time we spent on each app. We can select the apps and the time period after which we would like to stop using that app. Screen Time also has advance parent control options, which will ensure the content security for kids.
Managing notifications have now become more comfortable. It will reduce the stress of managing notifications by group or type. It will improve productivity with the help of new AI algorithm, which will track our daily activity and show notifications only relevant to us. We can also prioritize the notifications based on relevancy. We can also customize the Do Not Disturb mode based on location or time. For example, we can turn on the Do Not Disturb mode as soon as we reach a location and turn it off as soon as we leave it. We can also set custom timing when to turn on or off the notifications.
The very known Photos app has improved its search in a way we would have never thought. We can now type multiple keywords in the search. We can also organize our precious memories based on various events or date the photo was taken.
Last but not least, Siri has been improved compared to the previous version. It can now give you better suggestions based on your routine and lifestyle. The new "add to Siri" option in every app will help us organize our day better. We can now program series of tasks using multiple apps and Siri's voice assistance. We can now start a series of tasks or events by just saying a phrase.
Enhanced security
The latest features of iOS 12 will help users to prevent advertisers from posting irrelevant ads on the Safari browser. It will also stop them from fetching the crucial data from our phones. The new iOS will help us create strong passwords automatically and save it in the iCloud. In case if we forget any password, we can access them by calling Siri.
Improved connectivity
iOS 12 has increased the connectivity the way every iPhone and iPad user would have wished. We can now add up to 31 participants simultaneously in the FaceTime app. It will help businesses to hold international as well as national conferences effortlessly without renting the conference hall. Another great way to keep in touch with our friends is by sharing precious memories stored in photos. Apple has taken a massive leap by introducing sharing recommendations in the Photos app. It will recommend to us the names of people we would like to share a particular picture by observing the people present in that photo.
Experience Augmented Reality like never before
The latest ARKit has improved the face recognition in iPhone X. It has become much faster and accurate. Measuring 3D objects is now easier than before. Apple has introduced its first AR app named "Measure" through which we can measure the length, breadth, and depth of the real world 3D objects on-the-go. Similarly, we can expect more such applications in the app store which will enhance customer experience to the next level with 3D object recognition. It has become possible because of the latest ARKit 2.
watchOS 5
Apple Watch was first introduced in April 2015. It did not get its popularity overnight because of high pricing. But soon it became famous because of the features it started to provide with every new update. With every new update, Apple also introduces development kits for the developers, which have helped them chase their dreams. Apple did a similar thing in WWDC 2018. They have introduced a lot of new features with improved sensor calibration to enhance customer experience.
Improved health
The Activity app is the main highlight of Apple watch. It has helped people to live a healthier life. Apple has added support for two more activities which will help users to track their activities even better. Along with running, swimming and walking, Apple Watch can now track activities like yoga and hiking. The best part is that now, with automatic activity monitoring, users will not have to remember to turn a particular activity on or off. The watch will auto-detect the type of activity and start tracking the workout.
Apple Watch has now become a boon for runners, as they can run more effectively with the new update. It will give them an alert every time they underperform. The rolling mile pace feature helps runners to identify the pace at which they would like to run. It can also auto-detect the pace in the first mile and then set it as rolling mile pace. The watch will also give us the pace alert every time we move slower or faster than the rolling mile pace. Runners can also track their steps per minute in real time.
Apple has taken activity sharing to the next level as well. Users can now improve their health by pushing themselves to workout more than others. Apple believes that competition brings motivation. To motivate users, even more, Apple has introduced badges for every victory that user gets by defeating the competitors.
Enhanced connectivity
People love Apple Watch because of the kind of connectivity it provides to the customers. Highly abled Siri voice integration can help us make hands-free calls and send messages to the people we want. But Apple stunned their customers and competitors with its new feature of watchOS 5 called Walkie-Talkie. With this, we can send instant real-time voice messages to our loved ones. The best thing about this feature is that there is no limit to the message length.
Connecting to outside world is as important as connecting with our loved ones. Apple knew this fact, and hence, it has bought Podcasts to the Watch, which can help customers connect to the world any time on-the-go. We can also save the podcasts to our iPhones using the Watch and listen to it later. Apple has also improved the accessibility of the users as they can now read their favorite newspaper or magazine right on their Watch.
Better user experience
Apple has brought all of their enhancements in iOS 12 to watchOS 5. Offering effective notification management, Apple has accomplished dreams of iPhone users. We can browse through group notifications and reject the irrelevant one. The best part is that Siri will have a watch on your activity, and it will show you only relevant notifications from time to time. Speaking of Siri, it has gone smarter than ever with the advanced machine learning algorithm. Siri works exactly as it works on iOS. It will help us organize our day and reminds us the important things we want to do in our day. Siri also works with your favorite third-party native apps. And we can also use these apps to create our daily routine using Siri.
The new watchOS will save our time as it supports web browsing right on the Watch. We can directly click on the link of the web content, and it will open that in a browser that is compatible with small screens.
MacOS Mojave
With every new Mac update, Apple surprises its customers. This time Apple has some game-changing updates to the Mac and named it MacOS Mojave. Mac developers have encountered the problem of all types of users such as developers, business persons as well as casual users.
Enriched user experience
Apple has enhanced the User Experience by introducing the Dark mode, which brings a distraction-free environment for the users. Also, it is not harsh on the eyes at all. Pictures and fonts look more vibrant and easy to grasp. The best part is that we can get a time-shifting desktop wallpaper which changes colors and shades according to the time.
Rejuvenated usability
Apple has brought a massive change by bringing remarkable changes to native Mac apps. The new feature called Stacks helps users to keep their desktop neat and clean. It automatically arranges the files present on the desktop based on their type. Later on, every time we put a new file on the desktop, it automatically drags it to its appropriate folder. We can browse those files by just scrubbing over the icon.
Apple has enriched the customer experience by introducing Gallery View on the Finder app. We can now see a big preview of an image, PDF or even presentations. Below the big preview will be the smaller view of the files which can be scrolled and explored. Apple has saved the time and effort of the users by introducing Quick Actions pane. The customer now no longer has to wander from one document to the other. They can edit the document right on the Finder app regardless of the document type. Finder app can now display the complete metadata of the document which will reduce the customer effort to find all the information they want from it.
Ever imagined that we could edit and share photos, videos and documents using the same tool? Well, it looks like Apple has already created one such tool. Quick Look will decrease consumer efforts by enabling them to mark up, crop and rotate images and PDF. It will also save our money and energy as now we don't need to buy expensive video editing tool or spend hours learning it. Quick Look helps us to trim and edit audio as well as video files on-the-go and share them right away via Mail, Messages or AirDrop. We can attach any of these modified files into any document or presentation by just dragging and dropping.
Apple has reimagined the screen capturing with easy to use tools and editing options. It has considered the fact that majority of the screenshots taken are being edited at some point in time. Hence, to speed up the process of taking the useful content out of a screenshot, Apple has introduced multiple screen-capturing options. Apple has empowered their customers by giving them the opportunity to capture the entire screen or a window or just a part of a window. Taking a screenshot will automatically prompt Quick Look, where the user can edit the image and share it right away.
Apple has killed the need of customers to hire professional video editors to edit videos. Customers can now show their boundless imagination and creativity while preparing a document or presentation. With the help of Screenshots tool, we can record entire screen or merely a part of the screen effortlessly. Users have the full freedom to start or stop the recording. As soon as the recording is stopped, it will open in Quick Look pane where we can edit it further and directly share or even reuse it in another document.
Apple has taken a step further on enriching consumer usability by integrating iPhone with Mac. We can send the photo or a scanned document taken by our iPhone directly to the Mac by just pressing send button on the iPhone. We can also edit the image in the editor menu and edit the document in the Finder right after pressing the send button. Apple calls it Continuity Camera. It works with Notes, Mail, Numbers, Pages, Keynotes, and many more.
Getting inspired by the latest iOS update, Apple has enabled accessibility to add up to 31 recipients in the FaceTime App. Apple has launched four more apps in the Mac looking at their success in the iPhone and iPad. They are News, Stocks, Home, and Voice Memos. These apps on the big screen will provide customers with more immersive experience than they deliver on small screens.
Increased security
Macbook is known for maintaining privacy and security of the device information. MacOS Mojave will ensure customer security, allowing them to wander around the web carefree. Our data on the Mac has become safer than ever. It has enhanced customer security by preventing "fingerprinting" while using Safari Browser.

Stronger passwords are usually challenging to remember hence, from now on Safari will create a secure password for you. It will also auto-fill it wherever and whenever necessary. Customers are allowed to forget their password because just like iPhone, Siri will remember it for them.
Apple TV 4K
Customers love Apple TV because of its high picture quality in 4K HDR and the content it provides. Apple has decided to make the customer experience more immersive and stunning. This fall, Apple is going to add the support for Dolby Atmos in Apple TV. Customers can now experience the same excellent picture quality with 360-degree surround sound. The best part is that customers can get this experience with any Dolby Atmos-enabled sound bar.
Apple TV app is the heart of Apple TV. This fall, Apple will enhance the customer experience by allowing users to operate the Apple TV remotely using any iOS device. Now, our iOS devices can become the remote for Apple TV, and we can also enjoy the same services on them as well.
Apple has decided to reduce the efforts of customers by introducing zero sign-on to channel subscriptions. Apple TV will automatically detect user's subscription by communicating with the service provider. No need to authenticate ourselves separately on Apple TV for every other channel.
Apple has introduced a plethora of new features in all of its operating systems, i.e., iOS, watchOS, MacOS, and tvOS. These new features are not only going to enrich customer experience but also improve coding capabilities for iOS developers. They can be more productive than ever and make the customer experience more immersive.
—
DISCLAIMER: This article expresses my own ideas and opinions. Any information I have shared are from sources that I believe to be reliable and accurate. I did not receive any financial compensation in writing this post, nor do I own any shares in any company I've mentioned. I encourage any reader to do their own diligent research first before making any investment decisions.