Audiobooks make people read more, and other interesting facts about this emerging industry
It wasn't until the 1930s when "talking books" were truly introduced to public consciousness.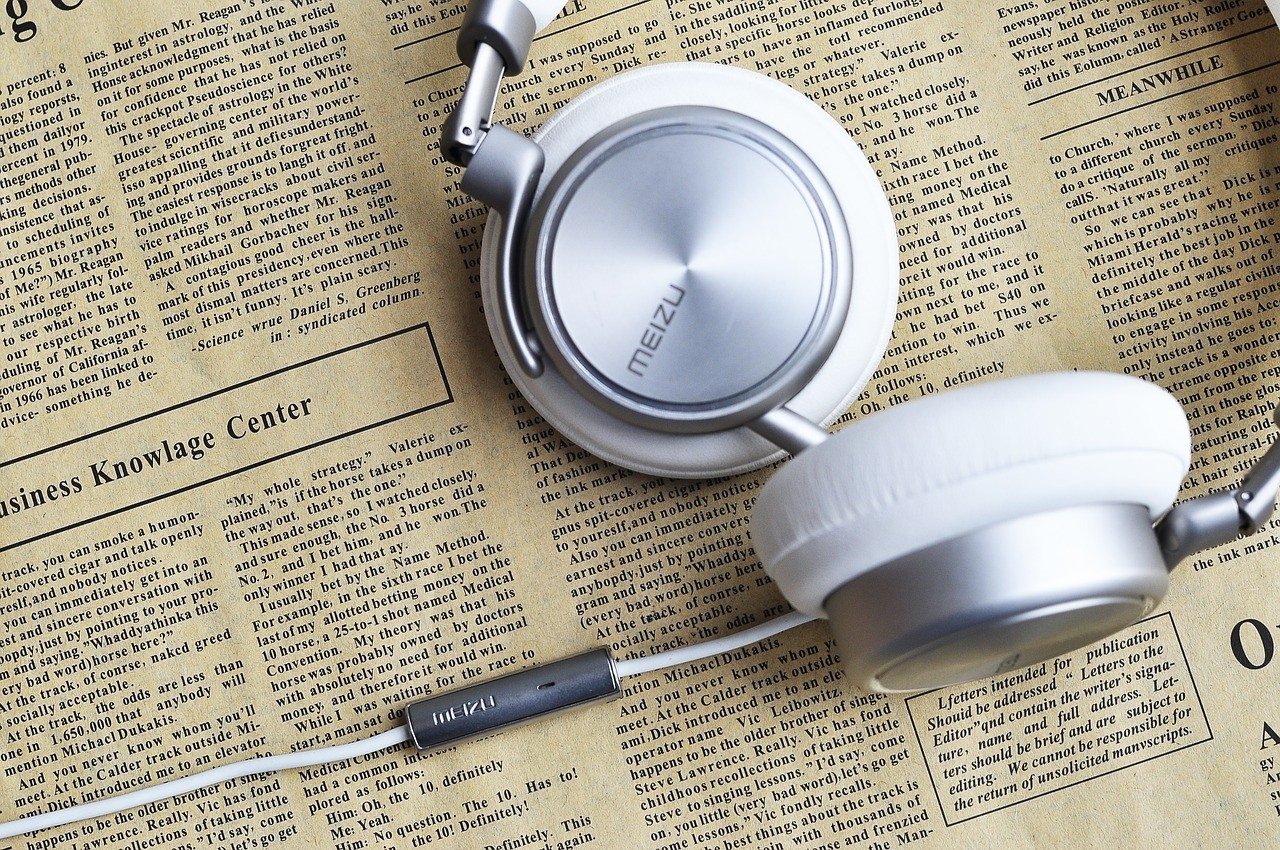 "Reading was my escape and my comfort, my consolation, my stimulant of choice: reading for the pure pleasure of it, for the beautiful stillness that surrounds you when you hear an author's words reverberating in your head." ― Paul Auster, The Brooklyn Follies
There are two kinds of developments that are transforming our way of reading today, and that is the e-book and the audiobook formats. The e-book industry, in particular, is already a multi-billion dollar venture, and has helped raise book sales since 2008.
While it is true that big-time bookstores like Borders finally closed their doors for good, and other smaller, independent, mom-and-pop bookshops are having trouble keeping themselves afloat in this economy, the fact remains that this hasn't stopped publishers from putting out both printed and digital versions of books. The Association of American Publishers recently reported that the combined revenues for both formats total to $15 billion in 2012 alone.
Another thriving industry is that of audiobooks, which has seen resurgence ever since the iPod came out more than a decade ago. The form has been around for a very long time – it was said that when the phonograph was invented in the late 1870s, Thomas Edison wanted to use it to record Nicholas Nickleby by Charles Dickens.
The main function of recording reading material was to help people with visual disabilities, especially soldiers who have just come back from the war, as well as others who are having a hard time using Braille. The first medium ever used was a long-playing (LP) record, which has a 25-minute capacity. On average, one novel spans about ten records.
Nevertheless, these recordings weren't sold for mass consumption until the 1950s. A lot of literature by some of history's greatest writers was recorded, including works by Ernest Hemingway and William Faulkner, though none gained so much popularity as poetry, with Dylan Thomas, Robert Frost, W.H. Auden, T.S. Eliot, Wallace Stevens – even the enigmatic Gertrude Stein – recording their works for the enjoyment of the audience. Caedmon Records, who became popular because of its dedication to the spoken word, have quite the tagline that perhaps was very much ahead of its time: "A Third Dimension for the Printed Page."
Decades later, the LP would be replaced by the cassette tape, which would find Don Katz jogging in Riverside Park, carrying his walkman and a bag full of tapes, listening to Ten Days That Shook the World by John Reed, a story about a revolution in Russia. Later on he would become the founder of Audible Limited, now a subsidiary by Amazon.com (NASDAQ:AMZN), a company that specializes in recording books for the digital format. Then Steve Jobs approached him and told him about the iPod, and the rest, as they say, is history.
The emergence of new technologies helped propel audiobooks forward. It also introduced companies such as LibriVox, who thought of a volunteer-based recording of books via podcasting, thus providing users with even more material out there to enjoy.
Another company is Audioboom (AIM:BOOM). Like Caedmon Records it has endeavored to bring more spoken word content to the world, such as audiobooks and podcasts. It has also recently made a partnership with Audible, one of the most exciting things to happen in the world of digital publishing in a long while.
http://youtu.be/tk_SUwhb4nI
The good thing about technology, even as it evolves from one form to another over the years, is that it has never shunned away our love for reading. There have been many ways by which inventors could say that we have no more need of books – that we should turn completely to other kinds of media, and yet that hasn't happened yet, which is a testament to the power of words – the power of books – and how they are an integral part of our lives.
_
This article may include forward-looking statements. These forward-looking statements generally are identified by the words "believe," "project," "estimate," "become," "plan," "will," and similar expressions. These forward-looking statements involve known and unknown risks as well as uncertainties, including those discussed in the following cautionary statements and elsewhere in this article and on this site. Although the Company may believe that its expectations are based on reasonable assumptions, the actual results that the Company may achieve may differ materially from any forward-looking statements, which reflect the opinions of the management of the Company only as of the date hereof. Additionally, please make sure to read these important disclosures.