Augmented Reality Powering the Fourth Industrial Revolution
The Augmented Reality (AR) technology being produced by companies like XRApplied is shaking up industries from manufacturing to medicine. It is becoming a vital ingredient in what we're now hailing as the fourth industrial revolution. This is lending smart companies willing to adapt to new ways of working huge competitive advantages. But it is also promising to leave late adopters behind.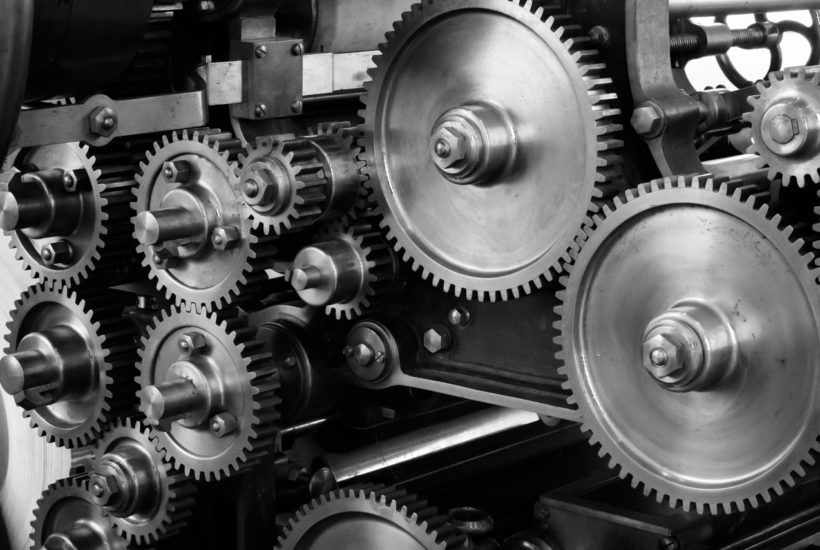 For many of us, the words Augmented Reality (AR), when said together, immediately conjure up images of fun novelty games like Pokémon GO. But, the reality is quite different if you talk to anyone deeply immersed in the industry, like leading immersive tech firm XRApplied. Indeed, the real movers and shakers in the world of AR right now are mainly in the industrial world.
Of course, with time, AR will become deeply embedded in our daily lives as smart glasses and other wearable tech go from niche to mainstream. But, until then, it is the industrial world where the real innovation is coming from.
A New Industrial Revolution Is Underway
In the space of three centuries, we have traversed several industrial revolutions. The first was the mechanization of things beginning with steam power. This stage is what we commonly call "the" industrial revolution. But, for those who wish to split the difference with later developments, it's also called the first industrial revolution.
Following this, we then started to see developments that led towards mass production. These included not only technical advancements, but also advancements in the fields of human resources, such as the evolution of ideas like scientific management and the division of labor.
The third industrial revolution which we have traversed came with the advent of computers and automated systems. This revolution brought about advances like welding robots and other forms of automation that are indispensable in today's highly competitive, rapid-paced economy.
But we are not done. Today we are now in a new era—a fourth industrial revolution. This is a series of advancements that are propelling manufacturers towards a whole host of new technologies that blur the lines between the cyber and the physical. These include things like digital twins, and, more generally, augmented reality.
Augmented Reality Is a Cornerstone of the Fourth Industrial Revolution
Today, Augmented Reality is the pillar of this new industrial revolution. It is vital as the fourth evolution lives only through the appearance of advanced technology—it will only be realized through the integration of AR throughout the industrial world.
The advantages here are numerous. To say it in one way, this includes 'automating' people through digital overlays that instruct and direct, leading to greater autonomy both in training and in day-to-day tasks.
And while early adopters have largely been large firms and institutions like General Electric and NASA, AR is no longer limited in terms of who can access it. In fact, AR companies like XRApplied are specifically driven by bringing these advantages to SMEs.
As we will begin to see, augmented reality will take on many forms and meet many needs. And, when adapted to the specific use cases of individual companies and industries, its already lowering costs are insignificant when compared against the inordinate returns on investments it generates.
What Will the Contributions of Augmented Reality Be?
Google presented a very comprehensive report on Augmented Reality, which demonstrated its many benefits. In the study, conducted in its DayDream Labs division, the internet giant showed that Augmented Reality offers outsized advantages in fields like training when it is compared to other more traditional methods. Combining interactivity, immersion, and infinite scalability, augmented reality allows the user to have a better grip on a process or a work environment. And, at the same time, it reduces costs for employers who typically rely on human supervision to achieve the same.
Like this, augmented reality makes it possible to capture and script any situation. It is thus possible to recreate situations that are either dangerous, or very difficult to set up for a simple demonstration. This allows employees unlimited access to risk-free training environments, ensuring they will know the correct actions at the right times when they find themselves faced with the situation in question.
But the use of Augmented Reality does not stop with training, it also extends to maintenance, design, consulting, manufacturing, sales, and many other branches. The use of this new technology can increase the productivity of each industrial function.
The Stake Are High for Enterprises
To take an example of the integration of augmented reality within an industry, look at Newport News Shipbuilding, which designs and builds aircraft carriers for the US Army. This is a company that designs some of the largest ships and shipyards in the world. It has also been testing Augmented Reality for over 7 years now.
The results of this multi-year trial of augmented reality resulted in $1 billion in savings on its last site. This was achieved through astronomical improvements in many areas, including a 96% reduction in labor inspection time, and a 25% reduction in the duration of most production tasks.
We can therefore understand the challenge for the years to come. By integrating Augmented Reality into industrial processes, companies have the opportunity to gain huge competitive advantages. But, naturally, there will be a certain level of attrition as companies that are slow out of the gate or who fail to leverage AR correctly find themselves left in the dust.
Do You Need Augmented Reality in Your Industry?
Early adopters of augmented reality technology unanimously find that they have no intention of ever looking back. In fact, initial trials usually only increase their desire to use this technology in bigger and more impactful ways.
Thus, we have already found that we are no longer in the discovery phase. Rather, we are now in the implementation phase, and many leaders of numerous industries have understood this.
This is a result of advantages that some manufacturers are gaining, with Augmented Reality being so significant that industries reluctant to try this new technology will end up on the sidelines. Indeed, a gap is widening more and more between the real players of "Industry 4.0" and those who are more reserved. This gap will soon be such that it will be impossible to close it. Therefore, today or never is the time to integrate Augmented Reality into your industrial processes; with each passing day, the gap is widening.
XRApplied Proves the Technology Is Adapted to Companies of All Shapes and Sizes
These days, it doesn't matter whether you are in heritage, real estate management, medicine, commerce, automotive, aviation, marine, or sports. There are Augmented Reality apps already in use, and they are all completely transforming the face of their respective industries.
But, more than just a diversification of industries, the technology is also witnessing a major lowering of the barriers to entry thanks to companies like XRApplied. Here the leading augmented reality firm has developed a number of industry-agnostic proprietary solutions, which enable it to roll out tailored solutions at a rapid pace and minimal cost.
For this reason, SMEs can no longer sit idly by and wait. This fourth industrial revolution will be no different than each of the previous ones. The competitive advantages these new technological advances bring are so significant that ignoring them is, essentially, accepting to be left behind.
—
(Featured image by Pixabay via Pexels)
DISCLAIMER: This article was written by a third party contributor and does not reflect the opinion of Born2Invest, its management, staff or its associates. Please review our disclaimer for more information.
This article may include forward-looking statements. These forward-looking statements generally are identified by the words "believe," "project," "estimate," "become," "plan," "will," and similar expressions. These forward-looking statements involve known and unknown risks as well as uncertainties, including those discussed in the following cautionary statements and elsewhere in this article and on this site. Although the Company may believe that its expectations are based on reasonable assumptions, the actual results that the Company may achieve may differ materially from any forward-looking statements, which reflect the opinions of the management of the Company only as of the date hereof. Additionally, please make sure to read these important disclosures.