Augmented Reality's Coming Hard and Fast—XRApplied Ensures You Don't Miss It
Even in the world of technology, augmented reality technology's current pace of innovation is blinding. New products and technologies are coming out left, right, and center meaning AR is just a question of when not if. This makes it imperative for businesses to start getting AR-ready; a task that's easier said than done if going it alone without the help of a company like XRApplied.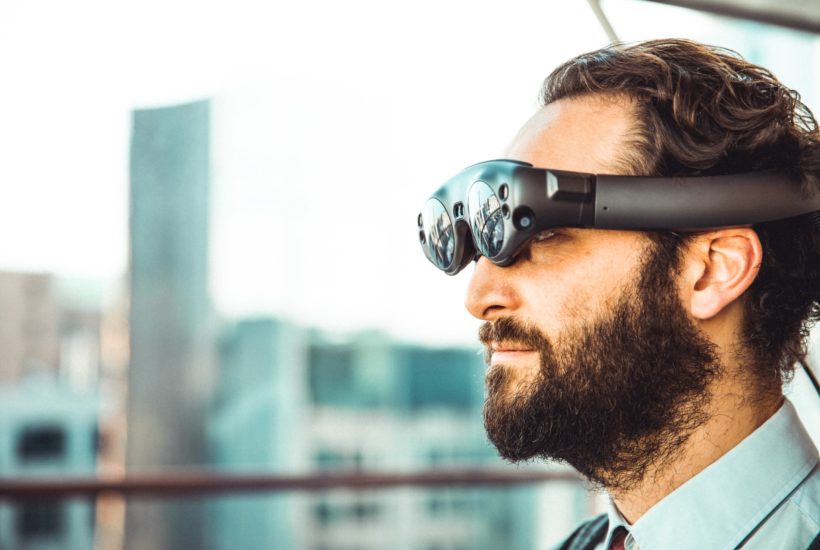 Even as we head into the end of the year where things usually start winding up for the holiday season, the world of Augmented Reality (AR) keeps hitting us hard and fast with news. In fact, if anything, the pace only seems to be quickening, indicating that we're now hitting a tipping point where the pace of development is about to really hit its strides.
Just this last week we've seen a whole host of developments unveiled.
Proving that 'Lens Fest' is anything but a snooze fest, Snap, Inc. (NYSE: SNAP) unveiled a whole range of new capabilities for creators on its lens platform at this year's annual event. Coinbase-backed NFT startup Anima has just announced the release of an augmented reality NFT project called Mirror. And then of course, it has been revealed that Microsoft and Samsung are grinding away on a secret collaborative project that's set for its big reveal in 2023.
Time to Prepare for the Augmented Revolution
With all of this activity going on right when things are meant to be slowing down, we can only imagine how fast things are about to get. In 2022, we can also expect to see Apple's (NASDAQ: AAPL) highly-anticipated foray into the AR hardware market hit shelves—a device that's rumored to be faster and lighter than anything else on the market right now. Once this hits, it's very like that the countdown to fullscale AR adoption begins, meaning businesses need to start preparing now.
What this means for businesses, however, is kind of complicated. Saying prepare now is far easier said than done.
Firstly, the way things are headed, things are splintered across multiple platforms and showing no sign of consolidation. In fact, the exact opposite seems to be happening. From Snap's Lens Studio, to Niantic's Lightship, and whatever tools Meta (NASDAQ: FB) has in store for its future metaverse.
Secondly, there's also the complicating factor of AR being a whole lot more complicated than, let's say, the transition to mobile and eCommerce. Even if these technologies had some learning curve involved, for many businesses they were hurdles that were surmountable using not much more than the company's internal resources with perhaps a small amount of outsourcing.
Augmented Reality Is Exciting but Complicated
One of the beautiful things about the internet is that the transition has largely been democratic in accessibility. Anyone with a spare afternoon can figure out how to set up a basic business website. A spare weekend or so on top of that and they can have an online store, too. And the best part, once these hurdles are cleared, is keeping these new online assets updated is easy using tools and concepts we already have.
For example, if a company gets a new product in, creating a listing can be as simple as uploading a couple of photos taken using a basic camera, writing some text, and setting a price. It's relatively simple. Photos don't need any more attention than basic editing, and page designs are 2-dimensional and follow design norms we've been living with for decades.
Augmented reality complicates all of that, however. How does a company go from a physical product to a 3-dimensional model, for example? For now, the best DIY option involves expensive 3D scanning rigs that, at best, deliver a crude scan that still needs heavy refining and optimization.
Then there's also the challenge of how to present things in three dimensions. Unfortunately, we just haven't lived with this sort of technology before, so finding out what works and doesn't work insofar as UI/UX and overall design are concerned will require businesses to take the time to experiment with what works. This will require robust platforms and tools built with streamlined, rapid prototyping workflows at their core.
Rapid Development and No Vendor Lock-In: XRApplied's OpenXR Platform
As we've touched on, there are a lot of tools coming onto the market for would-be early adopters of AR. However, all of these tools come with two vital flaws for the average SME: 1) they come with the problem of vendor lock-in, and; 2) they are still highly technical, even if they attempt to simplify the process for creators.
Take Snap's Lens Studio, for example. Even before coming to grips with how to use it, creators must learn a massive number of new concepts: world mesh, texture depth, remote service modules, signed distance field generators, VFX collisions, segmentation, and, of course, visual scripting… just to name a handful. In other words, this is well outside the realm of setting up a WordPress blog and a WooCommerce eStore and, unlike the open internet, your Snap Lens Studio creations will probably be confined to Snap's own apps.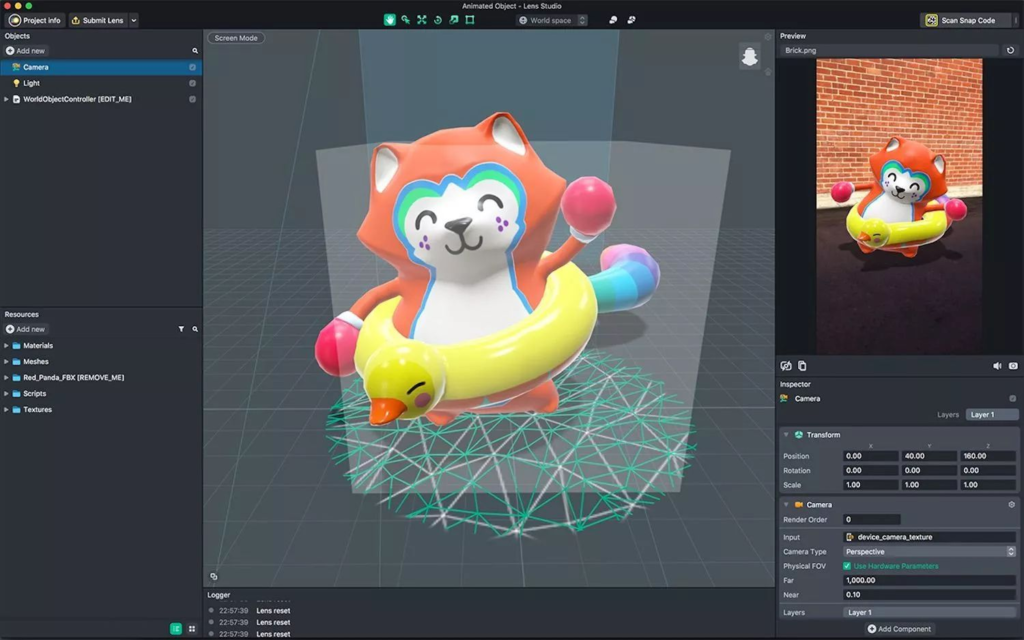 For this reason, the founders of XRApplied (CSE: XRA) set out to create a development platform that's tailored for the rapid development of cross-platform and device-agnostic augmented reality apps and assets. This is achieved through a tailored base set of assets and technologies built for a range of applications like AR catalogs, toy gamification, AR App e-commerce, and AR/VR interactive games. Using its proprietary asset pipeline management system, it is then also able to continuously integrate new business assets (e.g., new products) into the AR experience and deliver them for a variety of platforms.
The big advantage here is that, being designed for rapid scalability across platforms, XRApplied's solution is perfectly tailored to the current climate of rapid innovation and new product releases. The reality is, no one really knows which AR platforms will live to become the dominant players—all we know is that businesses need to get ready now, which XRApplied positions them to do perfectly.
—
(Featured image by My name is Yanick via Unsplash)
DISCLAIMER: This article was written by a third party contributor and does not reflect the opinion of Born2Invest, its management, staff or its associates. Please review our disclaimer for more information.
This article may include forward-looking statements. These forward-looking statements generally are identified by the words "believe," "project," "estimate," "become," "plan," "will," and similar expressions. These forward-looking statements involve known and unknown risks as well as uncertainties, including those discussed in the following cautionary statements and elsewhere in this article and on this site. Although the Company may believe that its expectations are based on reasonable assumptions, the actual results that the Company may achieve may differ materially from any forward-looking statements, which reflect the opinions of the management of the Company only as of the date hereof. Additionally, please make sure to read these important disclosures.