How to avoid a bad crowdfunding investment
Crowdfunding platforms host great projects, but not all could materialize. Here's what you need to do to avoid fraud campaigns.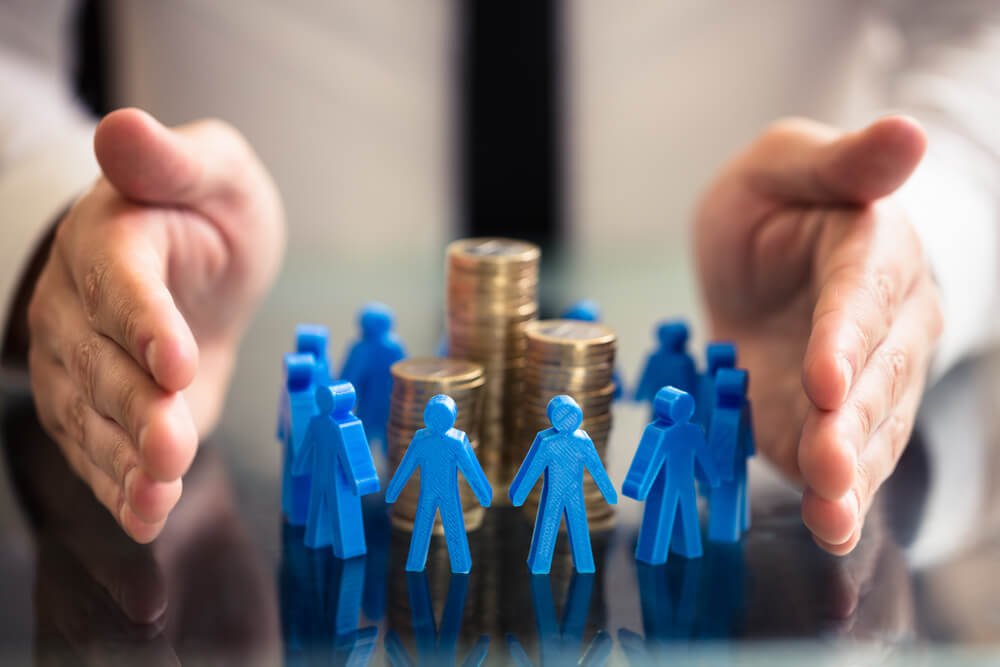 Crowdfunding has opened up opportunities for startups and budding entrepreneurs beyond what they usually expect. All of a sudden, capital and initial investments are no longer a problem. They can already hope to start operating as long as they have an idea and a well-thought-of pitch.
Crowdfunding helps put an idea into action by simply making people believe in a concept and encouraging them to invest a portion of their money into a startup or business. This platform has proven to be an effective way to make ideas fly, which is why we now have successful projects like Oculus Rift (which raised $2.4 million in Kickstarter but was eventually bought for billions of dollars by Facebook) and Tile app locator for missing objects (which raised $2.6 million thanks to crowdfunding).
Crowdfunding gone wrong
This new funding concept, however, is not for everyone. There will be times when people could take advantage of the promises of crowdfunding and swindle individuals willing to invest.
Take the recent Indiegogo and Kickstarter campaign, iBackPack, for example. After raising $750,000 through promises of producing a TSA-friendly bag with tons of features like a GPS system that can help track a bag if misplaced, a Wi-Fi router that turns it into a mobile hotspot and battery capabilities that could charge various devices, its founder, Doug Monahan, suddenly went off the grid.
Crowdfunding investors had an inkling that something is amiss after one commenter said that he was contacted by a representative from the Federal Trade Commission via email.
According to The Verge, the email came from FTC's Bureau of Consumer Protection, and the general message was to determine if any of the backers received the iBackPack and that they were trying to determine if a fraud was committed. The email also said that it was trying to prevent further unfortunate incidents to happen.
The FTC is expected to return backers' money if any would be recovered.
Another crowdfunding project that got successfully funded but practically ripped off backers is the Triton Artificial Gills, which promised wearers of the gadget to be able to breathe underwater for 45 minutes. It raised a total of $850,000 in a couple of days before experts refuted the claims of the gadget. The company eventually pulled the plug on the project and refunded its backers.
How to avoid getting scammed in crowdfunding
Now there are ways for one to avoid getting ripped off when supporting a crowdfunding project. Most of the time, a project doesn't get completed for the simple reason that the person who started it offshoots the budget by a mile or more.
Sometimes deadlines are not met because certain ideas need more time to take shape. So if you're looking to cash in on certain investments as soon as you can, then better keep the following in mind:
1. Take note of the complexity
If a project sounds too good to be true, chances are that it is. Digital Trends recommends that when choosing a project to support, know that the most complex ones are probably the most likely to fail or come to fruition. So although there's a higher chance of getting lucrative returns for complex work, know that the possibility of that campaign to be incomplete is incredibly high as well.
2. Do your own research
The advantage of living in the digital age is that it's easy to find information about anyone or anything. If there's a crowdfunding project you feel really strongly about, it is prudent to do your own research, especially on the people you would be dealing with. There's a very good chance you'll find important info on a team you're about to support like whether or not they already have a successful campaign or numerous ones that ended in failure.
3. Check the crowdfunding platform
Crowdfund 360 suggests that a good gauge for crowdfunding projects is the platform where it was launched. Sites like Kickstarter, Indiegogo, Crowdfunder, Seedrs, Crowdcube, Just Giving and GoFundMe, among others, often have a stringent screening process before allowing a campaign to run. Consider it your first line of defense because chances are, if a project is in any of those sites, then there's a big chance it's legit.
4. Ask away
Now, don't just rely on doing a digital background check. Go to the heart of the matter and get in touch with the project leaders if you can. Ask your questions, look for a timeline and don't be afraid to reach out. People who are not afraid of any questions is a good gauge of whether or not a project or a team is reputable. If there's nothing to hide, then they would be more than happy to appease any doubt in your mind.
Crowdfunding campaigns are great opportunities for everyday people to be part of something great and revolutionary. Don't let the fear of the unknown stop you from supporting something that has the potential to be the next great discovery. All it really needs is a little diligence and research, and you might just be part of something big.
(Featured image by DepositPhotos)