How to avoid the most common cryptocurrency scams
Worried about cryptocurrency scams taking away your money? A common tactic that scammers use is contacting you directly through social media and messaging apps (Telegram is popular for this). Sometimes, they'll ask for your personal information such as birth date, account name, and phone details. Here are six tips to help you spot common cryptocurrency schemes before it's too late.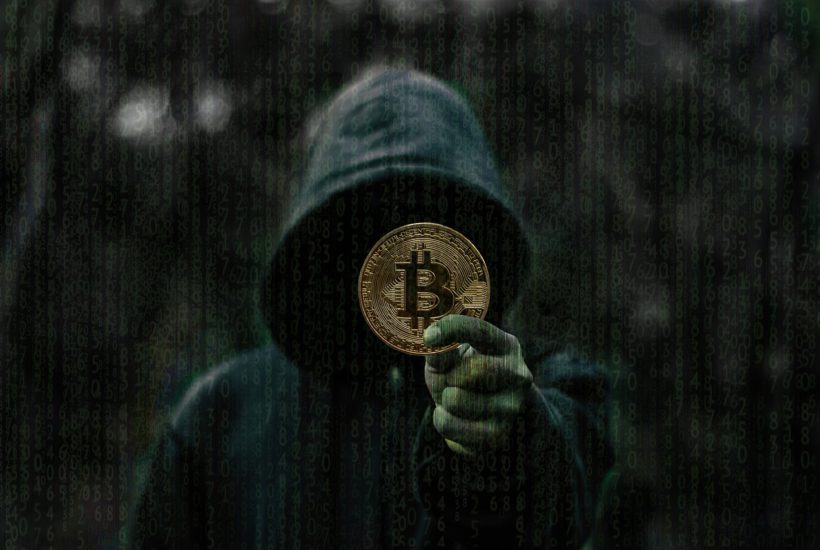 Trading with cryptocurrencies can offer life-changing opportunities. Thousands of regular people from all over the world became more financially free because of it, but before you rush off to become the next overnight 'bitcoin millionaire', take a minute to familiarize yourself with the naughty stuff you want to avoid.           
It's pretty easy to understand why so many newcomers have opted to try their luck with this industry. However, since the crypto market is still growing, there are plenty of unexplored areas that dishonest entities can exploit. As a result, people who don't usually practice DYOR (Do Your Own Research) can fall victim to cryptocurrency scams.
In this article, you will find 6 tips to help you avoid common cryptocurrency scams.
1. Learn to spot and avoid Pyramid/Ponzi schemes
The old adage 'if it looks too good to be true…' will keep you safe here. Crypto has become rife with offers of huge returns in a short amount of time in exchange for a 'small starting investment'.

The scammers will deposit their victim's money into one pooled account. That money will be used to generate more interest from other unlucky people.

In the first few weeks as the money flows in you might earn some of your money back and you might entice your friends to share in the 'goldmine'. More often than not these are complex Ponzis or Pyramids.

The cycle continues until the house of cards collapses and almost everyone loses out.
Signs that a group/company is running a Ponzi/Pyramid Scheme
They promise huge investment returns with almost no risks involved (some would even claim that you'll get twice your investment in a few weeks)
They'll ask you to get more people involved with the program to get higher returns
You can't review or access paperwork related to the investments
Representatives pressure you into acting now or "you'll never have an opportunity like this again"
2. Be careful of free trading signals
If you aren't familiar with the term, crypto trading signals are a set of instructions from expert traders that show you what the ideal buying and selling price for a particular coin is.

Many platforms offer trading signals that can help make it easier for you to understand the complexities involved in trading… all for a reasonable membership fee.
However, some groups offer their signals for free (off the back of fake results or fake historic signals) to attract newcomers and build a crowd of sheep. 

And so begins the 'pump and dump'! The people behind the group will pre-buy a coin and then alert their sheep to the 'guaranteed profits', making everyone buy buy buy which pumps the price. Once it's up…they then dump all the coins they pre-bought on the followers and the price collapses back down…ouch!
Many of these providers will then encourage you to upgrade your account to a premium membership if you want better results.
Unfortunately, the ones who were lured in by the promise of better trading results and sign up for the premium channels are often met with disappointment.
In many cases, these signals either won't perform as well as you would expect or just outright scam you for your money. So, be careful and don't fall for the free signals trap.
Remember, good trading signal providers will give you high-quality signals for the right price.
3. Don't give your account details or sign up for suspicious offers
A common tactic that scammers use is contacting you directly through social media and messaging apps (Telegram is popular for this). Sometimes, they'll ask for your personal information such as birth date, account name, and phone details.
Using these bits of info, they'll be able to track your digital footprint and get even more sensitive data such as your internet activity, usernames or even passwords.
Another tactic that scammers use is by sending a text message promising some Bitcoin profits along with a link to a scam website.

Clicking the link opens a cleverly-made site showing some of your personal information pre-filled on the forms, most likely taken through identity-stealing schemes.

These sites are made for the uninformed who are gullible enough to put in their cryptocurrency account balance in the hopes of easily getting rich, unknowingly handing over their money to these unknown crypto thieves.
So, remember, when it comes to the world of cryptocurrency, privacy is the top priority. Ensure extra steps to protect your basic personal information that might be laying anywhere out for the public to see and use for their personal gains.
And if anyone calls you, asking for any information regarding your account, or promises instant returns for your investment…it's time to move along.
4. Read online reviews on trusted websites
There are a lot of crypto scams out there and most of them present themselves as legitimate but offer a subpar or useless product.
One easy way to find out about a platform's legitimacy is to read online reviews from trusted business news sites.
Established news sites won't take the risk of promoting a scam on their platform unless they want their viewers to move on to another site.
If you're wondering how to spot legitimate reviews, look for these signs:
The website it's hosted on has several reviews in similar industries.
The headlines are eye-catching but not blown out of proportion.
The review compares the main product or service with competitors.
It points out the pros and cons of each product.
The reviewer gives an honest assessment without marketing the product too much.
So, if you find a promising cryptocurrency tool or signals provider, try looking up some reviews online before fully committing to it.
5.  Be careful of influencers/celebrities asking for Bitcoin or other cryptos
You might have read news about a scam where prominent people and companies on Twitter are allegedly promising double the amount of Bitcoin if their followers invest some crypto into a specific wallet.
And since hackers hijacked popular, verified accounts (such as Elon Musk, Jeff Bezos, Apple Inc., etc.) a lot of their followers have been fooled into believing its legitimacy.
It's even been reported that hackers may have made off with $120,000 or more worth of Bitcoin through this scam.
So, if you ever encounter something like a giveaway or someone promising to double your investment in less than an hour, simply stay away.
6. Beware of scammers copying legitimate platforms
Some crypto scammers use fake accounts to run suspicious promos, designed to take money out of your wallets.
Sometimes, they'll use fake company names by replacing real domain names with similar characters (such as replacing the letter O with the number 0).
Other scammers create websites that look very similar to authentic sites but these scam sites don't have a secure URL.
Using these tactics, most scammers will ask you to deposit a certain amount of Bitcoin into a specific account. Don't fall for it.
Remember, while established cryptocurrency exchanges like Binance, Kraken, and Coinbase, do run promotions where you'll be rewarded with crypto for completing a set number of tasks, they'll never ask you to deposit funds into a specific account.
Conclusion
It's not so difficult for beginners to make money from cryptocurrency because there are definitely legitimate cryptocurrency trading software or signals providers out there. But, it's always best to take the necessary steps to keep your account safe and sound.
Hopefully, these tips can help you spot the red flags so that you'll have a better experience with cryptocurrency trading.

In the words of my old football coach, "if in doubt…kick it out."
—
(Featured image by AaronJOLson via Pixabay)
DISCLAIMER: This article was written by a third party contributor and does not reflect the opinion of Born2Invest, its management, staff or its associates. Please review our disclaimer for more information.
This article may include forward-looking statements. These forward-looking statements generally are identified by the words "believe," "project," "estimate," "become," "plan," "will," and similar expressions. These forward-looking statements involve known and unknown risks as well as uncertainties, including those discussed in the following cautionary statements and elsewhere in this article and on this site. Although the Company may believe that its expectations are based on reasonable assumptions, the actual results that the Company may achieve may differ materially from any forward-looking statements, which reflect the opinions of the management of the Company only as of the date hereof. Additionally, please make sure to read these important disclosures.