Car hacking gets more advanced amid rise of high-tech cars
Car hackers have stepped up their game using advanced tools and gadgets, and carmakers have to keep up with their security.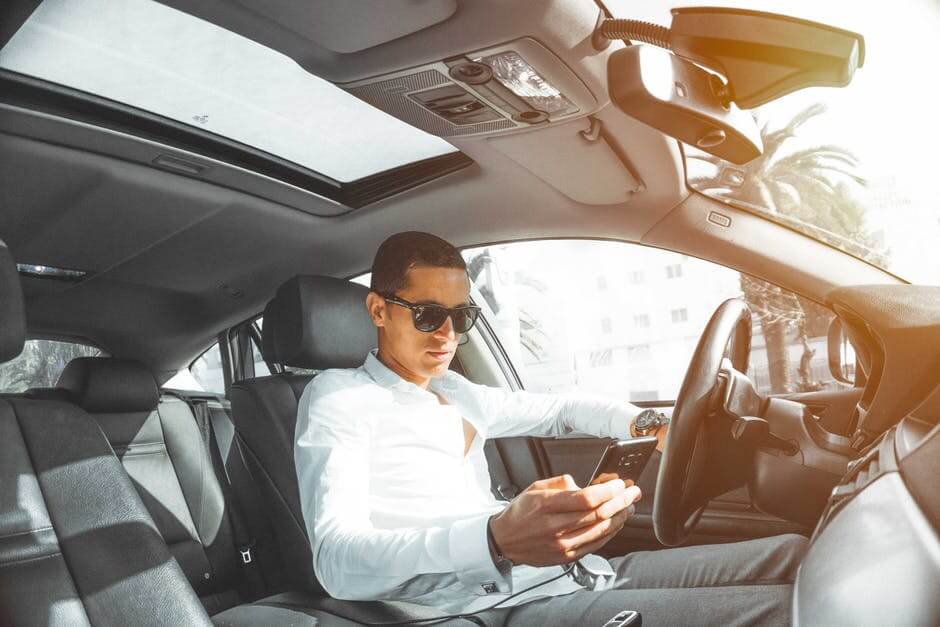 Cars have become more advanced with additional tech features loaded in it. However, car hacking remains a prevalent threat as hackers get tech-savvy, too.
The notion that a car loaded with tech features is a lot safer than traditional ones is wrong. USA TODAY reports that carmakers are now figuring out how to add layers of security and defense against cyber attacks, especially in the era of driverless cars where everything relies on artificial intelligence. A hacker can easily infiltrate the vehicle's minor device and manipulate vital parts such as brakes, door locks and driving features.
In fact, last year, a CCTV footage was able to capture how thieves stole a car without using any keys in just a minute. It was later revealed that the criminals used radio transmitters to have access to the car. The incident highlighted one weakness of the keyless car entry systems and the tools used, the relay hacking system, can be easily purchased online.
Security company Green Hills Software President Joe Fabbre thinks Hollywood movies are just glamorizing advanced car hacking but admits the reality of it happening will not take long. "There are very skilled hackers out there who can beat through a lot of medium and low levels of robustness in terms of security that is present in a lot of cars today," he added.
Improving the car's security
For car owners who are in search of ways to beef up their vehicle's security, Mashable recommends one method to protect them from possible relay attacks. Since the radio transmitters fool the car into thinking the thieves have the keys, it is best to put the car keys in the house and inside a Faraday sleeve where radio transmissions cannot penetrate. A Faraday sleeve costs about $100 depending on its size.
Another way to combat the new hacking techniques is to update the security features of the technology devices used in cars. Last year, Tesla issued updates to all Tesla Model Xs unit after Chinese security researchers found flaws in its system.
Exposing the car's vulnerabilities
There are many ways how hackers can get into the driverless system of vehicles. Possible entry points that can be manipulated are internet modems, Wi-Fi routers, Bluetooth modules, USB ports, high-definition radio, the onboard diagnostic port and near-field communications devices.
Tech companies often conduct "bug bounty" programs that invite people to expose vulnerabilities in the system, and carmakers can also do the same. Carla Bailo, assistant vice president of mobility research and business development at Ohio State, believes that once the anti-hacking features of keyless cars are put in place, it could be an instrumental step in advancing the autonomous vehicle industry. "I don't know if it is going to be 100 percent safe, but it is doable. The systems can be hardened in quite an effective way," she added.
Meanwhile, here are some keyless entry cars that are found to be vulnerable to such attacks: Kia Optima, Renault Megane, Opel Astra, Mini Clubman, Toyota C-HR, Suzuki Vitara, Hyundai Santa Fe, Hyundai i40, Ford Edge, Suzuki Baleno, Toyota Prius, Toyota Mirai, Volvo S90, Toyota Rav4, Ford Mustang, Volkswagen Golf, Volkswagen Tiguan, Tesla Model S P85, Range Rover Evoque, Nissan Leaf, Mercedes E 220d, Mazda CX-5, Land Rover Discovery and Renault Clio, among others. If you own any of the cars on the list, it might be best to research on how to level up its security features.
In the end, prevention is always better than cure. And carmakers and security experts need to recognize that hackers have leveled up as well. The battle has now been reduced to who can outsmart each other. Therefore, getting ahead is vital instead of being a step behind.