4 best practices for a better automated online business
At one time or another, you have probably wished that you had a personal assistant that you could just pass off all of the tasks that you didn't want to do.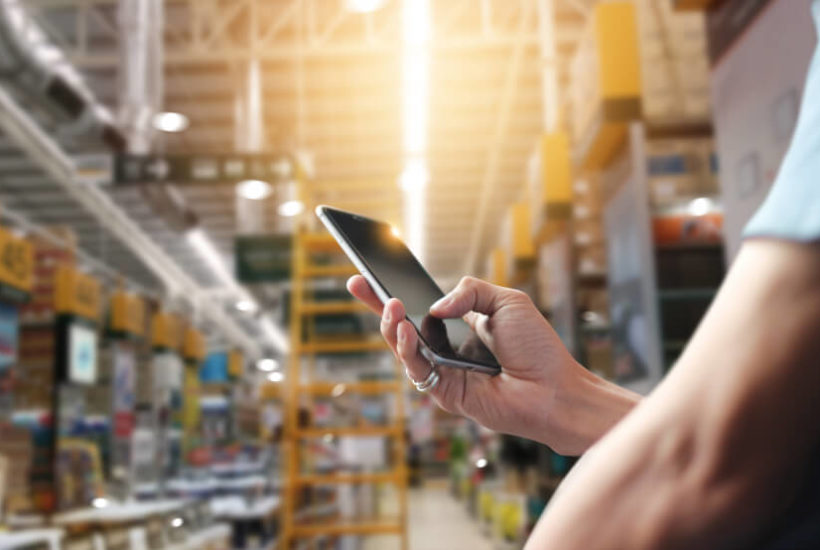 As an online business owner, chances are that at this point, you don't have the budget or ability to do this quite yet.
However, thanks to automation technology, it's actually attainable. E-commerce automation covers a wide variety of tasks that can be completed with technology to help online businesses scale and grow. These software strategies can be used to automate certain business practices to save you hours each week.
Let's discuss some simple options that anyone could use to make their online business a little bit more automated.
1. Opt out of selling physical products
Selling a physical product will likely not be 100 percent automated (at least not at this point in time). Unless you have some very sophisticated (i.e. expensive) technology, people will be needed to physically stock, package, inspect, and deliver orders.
If you want to eliminate these time-consuming processes, there are plenty of good business ideas that are not just automated but also require a very small initial investment. Rather than selling physical items, you can try your hand at selling digital products, templates, or resources. This allows you to run a much more automated business of which requires far less effort – other than the initial setup and marketing strategies.
There are plenty of options and ideas for a digital business depending on your specific set of skills, knowledge, or interest. For instance, your business could sell self-published e-books on virtually any subject, like recipe books, novels, or how-to guides.
If you have a set of certain skills, why not create some online courses to teach others?
If none of this sounds like it's right up your alley, you could also consider selling on-demand prints or downloadable templates for things like posters, cards, or calendars.
The key here is to ensure that your business can operate on its own without constant supervision. The moment a customer pays for any of these items, they will instantly receive their purchase, eliminating the need for inventory management and logistics, which can save you lots of time and money.
2. Employ customer service chatbots
One of the trickiest aspects of operating an online store is the fact its doors never close. Unlike a physical location, there aren't defined hours of operation, so customers can visit at any time. This also means that they can encounter issues or have questions that need to be answered at all hours. Customers these days are infamously impatient when it comes to waiting for a response or assistance – and if they don't receive help quickly, it could kill the chances of a conversion.
AI-enabled chatbots are amazing tools that can be integrated into your e-commerce website for automated customer service assistance. Through the use of natural language processing (NLP), these chatbots can step in to help customers in many ways. Often times, these chatbots are best for answering quick FAQs or guiding customers in the right direction for a product that will fit their needs.
It is important that you don't lose the human touch through this mode of automation. According to a report from Drift, customers appreciate the fact that chatbots offer instant service round-the-clock, but 43% admit they would prefer a human to help them out. 30% also report they worry it would make a mistake, and 24% said they would stop using a chatbot if the engagement wasn't "friendly." In order to combat these roadblocks, be sure that your chatbot is still fun, conversational, and engaging like a customer service representative should be.
3. Create a chain of events email marketing strategy
Reaching out to your customers at the right time can make a world of difference in their chances of conversion. The best way to know when to do this is through behavior triggered communication – rather than generic mass messaging.
For instance, if you send out a notice to your entire database notifying them of a sale on certain items, you may certainly get some click-throughs and maybe a few conversions. But if you sent that email alert to a customer 24 hours after they had visited that product page, the likelihood that they are going to follow through with a purchase will increase tremendously.
Instead of manually creating email campaigns, try opting for an automated trigger-based practice instead. This will require some good customer data, along with a fair amount of planning to figure out the best course of action. Trigger-based email marketing can also be highly effective to re-engage customers. For instance, if a customer abandons their cart, this could signal an email to be sent the following day reminding them to fulfill their purchase before the product is sold out. This also opens up the opportunity for meaningful personalization. By telling a customer: "Hey, we know you liked this product because you bought it last week. Here are some other products you might be interested in!" – is much more meaningful than getting a generic email talking about some new products.
4. Use smart tech for automated inventory
Another way that AI can easily automate part of your online business is through the use of predictive technology applied to inventory management. Mistakes in inventory ordering can eat into your profits. Having too little and selling out can stop the sales trajectory in its tracks while having too much can be a waste of money.
Instead, AI can be used to make accurate predictions that are based on past consumer data and market trends for more accurate management. If the AI program identifies an upward trend, it will automatically place an order for the approximate amount of inventory that will be needed for the next wave of sales. This leads to better money management and takes the pressure off of yourself as the business owner to stay on top of this task.
In the modern digital age, using data-powered technology to improve your business's efficiency and profitability is the only way to go. Thankfully, adopting automation into your e-commerce company is easier and more possible than ever before.
(Featured image by PopTika via Shutterstock)
—
DISCLAIMER: This article expresses my own ideas and opinions. Any information I have shared are from sources that I believe to be reliable and accurate. I did not receive any financial compensation for writing this post, nor do I own any shares in any company I've mentioned. I encourage any reader to do their own diligent research first before making any investment decisions.