6 universal story themes that will connect you with your customers
To make a successful sales pitch, keep in mind the consumers and how you can sell your story.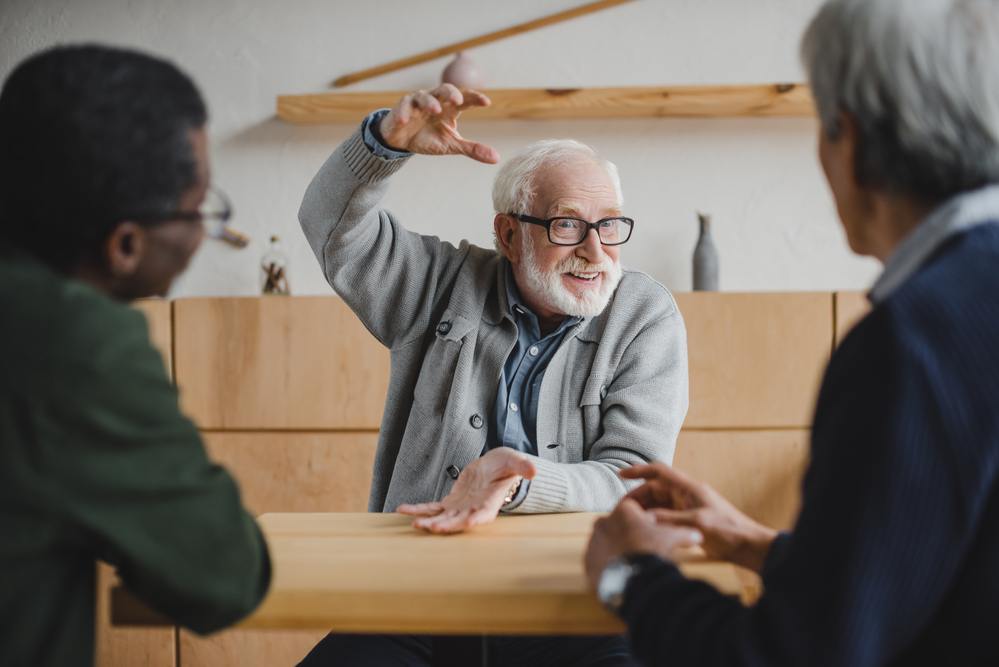 What makes a good sales pitch? Is it knowledge of the product or the consumer? If you said product knowledge than this article is not for you. Do you really think people care if your product is twice as fast as before, comes in yellow, and now has a shower adaptor? If you answered the consumer, then you are ready to storysell.
Storyselling is the best way to create a connection between your company, product, and customer. It helps you sell, it helps you market, and helps you stay on top.
While many people agree storyselling works, fewer people know how to tell a story. Fortunately,  we now have Matthew Luhn's new book "The Best Story Wins," where he breaks down storytelling in its individual parts so anyone can grasp the essential elements and learn how to sell a story.
Luhn learned how to sell a great story working as a story artist and animator for 20 years at Pixar before leaving to become a story consultant and keynote speaker. He worked on every film from the original "Toy Story" (he animated the toy soldiers) to "Monsters University" (where some of the characters traits were inspired by his college roommates).
Of the many lessons in his book, none is more important for connecting with a customer than universal themes. There are six universal themes you can use to tap into people's desires and fears.
1. Love and belonging
The fear of abandonment, the need for love and belonging, all play a strong role in our lives. This theme is in virtually every Disney movie (and many Pixar movies), often featured by an orphan child or a child with one parent (see Bambi, Aladdin, Nemo). But you don't have to show an orphan to tap into the universal desire for love and belonging.
Bud Light commercials are great at tapping into our need for group acceptance. In the "Dilly Dilly" commercial, we see how everyone who brings a gift of Bud Light to the lord of the manor is praised by the group. Each gift giver is cheered with a resounding "Dilly Dilly." However, when one man brings up a "spiced honey mead wine" he's been really into lately, the lord is confused. The man is sent on a tour of the pit of misery and does not receive acceptance by the group.
2. Safety and security
Car commercials often push the idea of safety and security through a list of features. However, Mercedes did it through a story in the commercial "Snow Date." In "Snow Date," we see a dad in front of a window where the snow is coming down hard. His 12-year-old son says he's ready to go and the dad says, "Did you look outside?"
The mom sees the boy really wants to go on his date and tells the father to take him, and they set out into the storm in the Mercedes. Without naming any of the safety features, Mercedes shows its car can be safe to drive in deep snow, tapping into our need for safety and security.
3. Freedom and spontaneity
Wanna get away? That's the famous tagline of one of Southwest's most notable commercial campaigns. In any of these funny vignettes, some man or woman does something completely embarrassing and an announcer pipes in "Wanna get away?"
In one commercial, a young man lets out a fart in his car after a first date only to have his date return to get her cellphone. In another commercial, a woman snoops in her friend's medicine cabinet and finds an embarrassing lotion. Grabbing it in glee, the whole cabinet collapses.
On one hand, the audience is connected with the common experience of being embarrassed. On the other hand, the customer is offered a solution of freedom and spontaneity of low-cost flights on Southwest.
4. Power and responsibility
In the AllState commercial "Grounded," a kid stands in his parents' doorway. He explains he had a fender bender in a narrow fast food lane. While his parents stare from their bed, the boy says the accident was a powerful life lesson, and that he called AllState to take care of everything.
We're left laughing, but also with the feeling the kid is trying to be responsible and the insurance company will also be responsible by paying for the car repairs.
5. Fun and playfulness
The Australian tourism board used the theme of fun and playfulness to sell the idea of coming to Australia. In their commercials, they made a series of fake previews for a new Crocodile Dundee movie starring famous Australian actors like Chris Hemsworth, Danny McBride, and Margot Robbie among others.
The tourism board used the humorous situations to get us laughing while they also showcased beautiful Australian landscapes. Without saying anything, we get the idea that visiting Australia is fun.
6. Awareness and understanding
In the Rocket Mortgage loan commercial shown during the 2018 Super Bowl, the company plays on the need for awareness and understanding. In each scene, comedian and actor Keegan-Michael Key shows up to explain confusing things like "P-protein gluten-free pâté" is actually a burrito; and when someone writes "living large" on their dating profile, it really means they are living with their Mom.
The commercial shows difficult, obscure things made easy by a friendly person, which is what Rocket Mortgage will be for its customers. They will be a friendly person who makes difficult things like mortgages easy to understand.
Good storyselling isn't easy. It takes practice. But it's much easier when you know what universal themes you can tap into to connect with your customer. And it's much more entertaining and memorable than "it now comes in burnt mauve."
(Featured image by DepositPhotos)
—
DISCLAIMER: This article expresses my own ideas and opinions. Any information I have shared are from sources that I believe to be reliable and accurate. I did not receive any financial compensation for writing this post, nor do I own any shares in any company I've mentioned. I encourage any reader to do their own diligent research first before making any investment decisions.