Here are the best vacation spots in the world
Many Americans still prefer local travel destinations, ranking the United States as the best vacation spot in the world.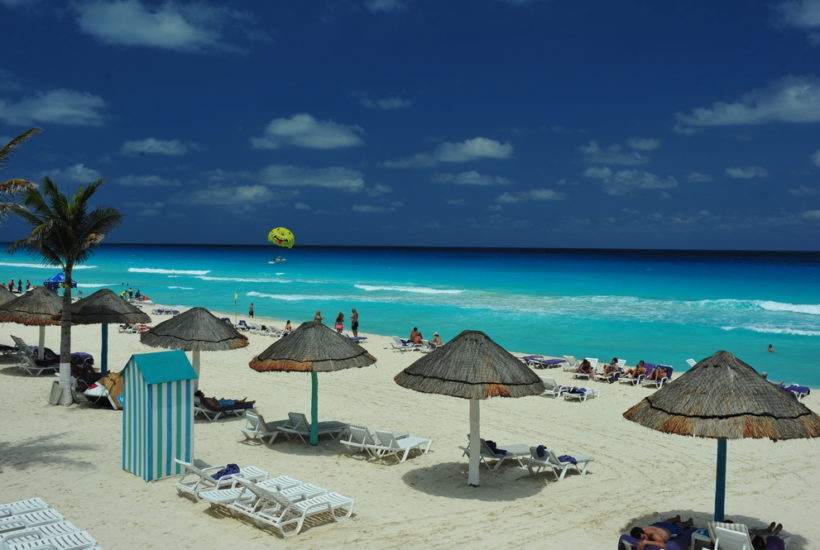 There's no place like home, according to a survey by Virtuoso, a network of travel agencies specializing in luxury and experiential travel. A new analysis by the company of the best vacation spots in the world found that the United States ranked first.
The Virtuoso study is one of several lists released just as the busy summer travel season gets underway. The surveys suggest that when it comes to the hottest travel destinations, closer is better. But beyond a few always-popular places, there's not much agreement among the experts.
Traditionally, the summer travel season runs from Memorial Day to Labor Day. So during the next few weeks, you're likely to see a lot of stories about the best vacation spots in the world. They use a variety of methodologies to arrive at vastly different conclusions.
But this summer, they all seem to be saying more or less the same thing: there's going to be more domestic travel. Staycations are hot. Travel research firm MMGY is even calling it a travel recession.
"As Americans plan their summer getaways, some are opting to stay closer to home and explore their own country, putting the United States in the number-one slot," explains Virtuoso in its analysis. "The scenery and diversity of national parks appeal to families and adventurers alike when the temps warm up."
Here's the full Virtuoso list of hottest travel destinations:
1. United States
2. Italy
3. United Kingdom
4. France
5. Greece
6. South Africa
7. Spain
8. Germany
9. Ireland
10. Netherlands
Virtuoso based its list on a query of its data warehouse of $49.5 billion in bookings, which forecast where upscale travelers are heading this summer.
A different take on the best vacation spots in the world
Meanwhile, travel insurance company Allianz Global Assistance, has new lists for both domestic and international.
Best vacation spots — domestic
1. Orlando
2. New York
3. Seattle
4. Las Vegas
5. Boston
6. Los Angeles
7. Maui
8. Honolulu
9. San Francisco
10. Portland
Best vacation spots — international
1. Cancún, Mexico
2. Aruba Island, Aruba
3. San José del Cabo, Mexico
4. Nassau, Bahamas
5. Higuey, Dominican Republic
6. Montego Bay, Jamaica
7. Providenciales, Turks and Caicos
8. San Juan, Puerto Rico
9. Puerto Vallarta, Mexico
10. Grand Cayman, Cayman Islands
"Americans are staying closer to home this summer, with all top ten international destinations in the Caribbean and Mexico for the first time," says Daniel Durazo, director of communications at Allianz Global Assistance USA. "Summer means shoulder season in much of the Caribbean and Mexico, so deals and discounts make it a great time to visit our tropical neighbors."
For its list of hottest travel destinations, Allianz analyzed the number of travelers that went through the online booking process of airfare and package paths for partners offering Allianz Global Assistance travel to generate itineraries for roundtrip flights departing from U.S. airports.
Where are best vacation spots for air travelers?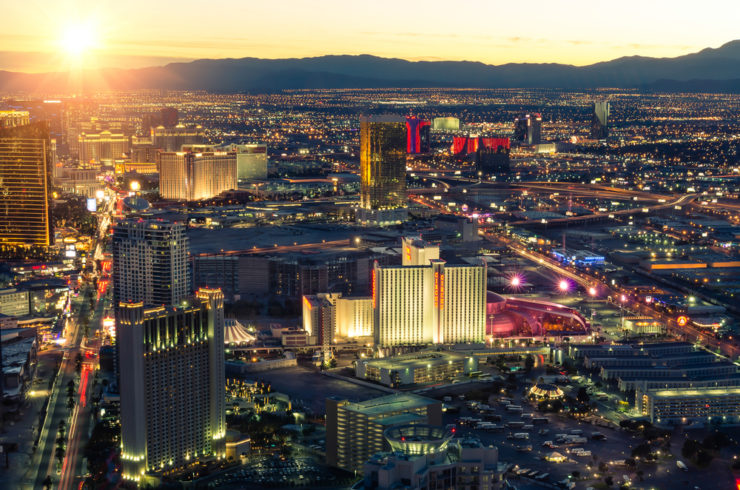 Kayak has a list, appropriately called the Travel Hacking Guide, that lists the most popular summer destinations based on its booking data.
1. Las Vegas
2. New York
3. Los Angeles
4. Orlando
5. Chicago
6. Denver
7. Miami
8. San Francisco
9. London
10. Fort Lauderdale
Kayak, which searches multiple online sites, bases its list on searches conducted on its site for summer travel from the U.S. All searches are round-trip economy flights, with certain exclusions.
For this list of hottest travel destinations, let's mix it all up
Leave it to our friends at US News to compile a more eclectic list of destinations, including domestic and international.
Here's its list of the best vacation spots in the world:
1. Paris
2. Yellowstone National Park
3. Rome
4. Tahiti
5. London
6. South Island, New Zealand
7. Phuket
8. Grand Canyon National Park
9. Dubai
10. New York
How did this list get so eclectic? Maybe it's the methodology. US News used expert opinions, user votes and current trends, in addition to evaluating sights, cultures, scenic beauty, food scenes and more, to compile its list.
Where are the millennials going this summer?
Glad you asked. Avis Car Rental just identified the five hottest travel destinations for millennials (based on 2018 data).
1. Los Angeles
2. Denver
3. Orlando
4. Las Vegas
5. San Francisco
Millennials, Avis points out, are trendsetters in the way they travel and their preferences for getting from Point A to Point B. The study also showed that 39 percent of millennials describe themselves as spontaneous when they are traveling.
But what destinations look the best?
Yes, there's a list for that too. CheapOair, the online travel agency, has just released a list of the most photogenic destinations to visit during the summer 2019 travel season.
They are:
1. Sardinia
2. Baja California
3. Myanmar
4. Bulgaria
5. Alaska
6. Jordan
These destinations appear to have been picked by the online agency.
What to make of these lists of the best vacation spots in the world
If you're still trying to figure out where to go this summer (if you're lucky enough to take a summer vacation), then the best thing to do is relax. You could visit almost any of these places and have a great time.
If you see a city twice or even three times — Las Vegas, New York, and Orlando, take a bow — then chances are, you've made a smart choice. But I think there's also something to be said for being a contrarian this summer, which means when everyone else is staying home, you should get out of town.
Who knows, you might save some money? After all, when demand goes down, so do prices.
(Featured image by DepositPhotos)
—
DISCLAIMER: This article expresses my own ideas and opinions. Any information I have shared are from sources that I believe to be reliable and accurate. I did not receive any financial compensation for writing this post, nor do I own any shares in any company I've mentioned. I encourage any reader to do their own diligent research first before making any investment decisions.