Las Vegas holiday deals you need to know
Aside from casino and nightlife, Las Vegas has more to offer to visitors who want to have a grand time during the holidays.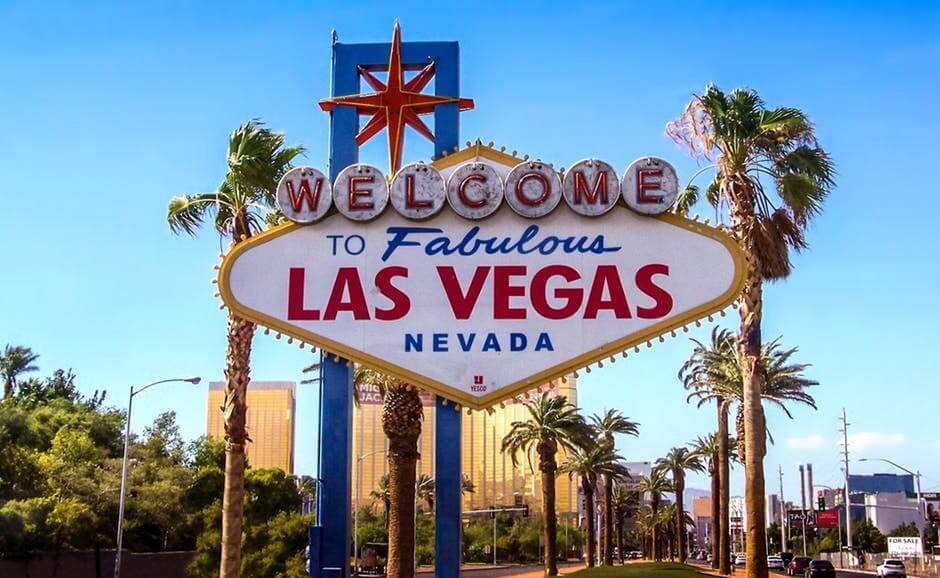 The glittering lights and non-stop entertainment are what attracts holidaymakers to Las Vegas, Nevada. Otherwise known as Sin City, the top attraction in Las Vegas is the 6-kilometer stretch of Las Vegas Boulevard called the Strip.
But Las Vegas wasn't all glitz. It started when Union Pacific Railroad plotted auction blocks east of its train depot in the desert. Two of those auction blocks, Block 16 and Block 17 soon became popular as the center of vice-driven excess in the new railroad town known as Las Vegas. Even before gambling became legal and prostitution was criminalized, Block 16 and 17 were the places to go if you had the money to pay for a vice. This is also why Las Vegas became known as Sin City.
Las Vegas holiday deals
With plenty of tourists coming in and out of Las Vegas,  whether for work or pleasure, Las Vegas' thriving economy can be owed to the many places of leisure along the Strip. If you're planning to stop by Las Vegas soon to check out its many attractions. There's the Hoover Dam and the grandeur of the Bellagio. Marvel at the Grand Canyon and take a gondola ride at the Venetian. Have fun at the Wynn Las Vegas, and splurge on shopping at The Forum Shops.
Here is a list of some of the best deals you can find to ensure that your Vegas vacation runs smoothly. With these options of Las Vegas travel deals, you're well on your way to planning a great Vegas vacation for the fraction of the price.
Hotwire
According to Hotwire.com, only 24% of Americans have ever stayed at a five-star hotel. To give Americans that experience, they are offering a deal to stay at a five-star hotel for just $50 a night with travel dates between December 8 to 28, 2017.  The reason behind this deal is that Hotwire said it is spending $1 million to offset room costs to give their customers a five-star experience at a two-star price.
American Airlines
To get to Las Vegas, you'll either need to drive or fly. If you want to get there using the fastest way possible, fly to Las Vegas with the help of American Airlines and earn up to eight times the American Airlines AAdvantage Miles with Hertz Rental. This is an ideal travel deal for those looking to top up their frequent flyer mileage points.
Hertz
If you're into driving, Hertz is still offering the same deal but for six times the AAdvantage miles on rentals between one to four days, with eight miles on a five-day or longer rental. Either way, vacationers can get savings of up to 35% on base rates. To avail of this deal, use Hertz CDP# 217692 and PC# 203977 when booking.
Rocketmiles
Another way to top up your frequent flier miles is through Rocketmiles. This  Priceline company is offering a deal that if you book a hotel through them, they will promise to give you up to 8,000 AAdvantage miles or a similar reward with one of their partners such as Emirates, Etihad, Hawaiian, Southwest Rapid Rewards, United Mileage Plus, Alaska, and JetBlue.
The impact of tourism on Nevada's local economy
Aside from the city's bustling atmosphere and rows upon rows of casinos and entertainment, how does tourism translate in Nevada's local economy?
Economic analyst Jeremy Aguero presented a report to the board of the Las Vegas Convention and Visitors Authority. His findings revealed that Southern Nevada saw a record number of tourists visiting the state and spent a record amount of money in 2016.
According to Aguero, about 42.9 million people visited Southern Nevada in 2016. Spending was recorded at $35.5 billion, or 16.3% more compared to 2015 where visitors shelled out $30.5 billion. On average, a person spent $827 up from $721 in 2015.
Moreover, conventions are one of the most popular activities in Las Vegas. Attendees of such events tallied 14.7% of all visitors to Southern Nevada in 2016, up 7.1% from 2015.
Aguero also added that the number of visitors in Southern Nevada greatly impacted its local economy. In terms of jobs, about one in four people are employed in the tourism industry. To put that in perspective, 407,000 people or 44.2 percent of the 921,700 people working there are employed in the tourism sector. Wages and salaries total $11 billion, or 26.2 percent of the $41.9 billion earned by people from Southern Nevada.
Moreover, visitor spending equaled $35.5 billion or 34.4 percent of Southern Nevada's gross product of $103.3 billion. Tourism gave $59.6 billion or 57.7 percent of Southern Nevada's gross product.