Should you bet on communication services stocks in 2019?
While the communication services sector is a relatively new market segment, it is expected to post revenue growth for 2019.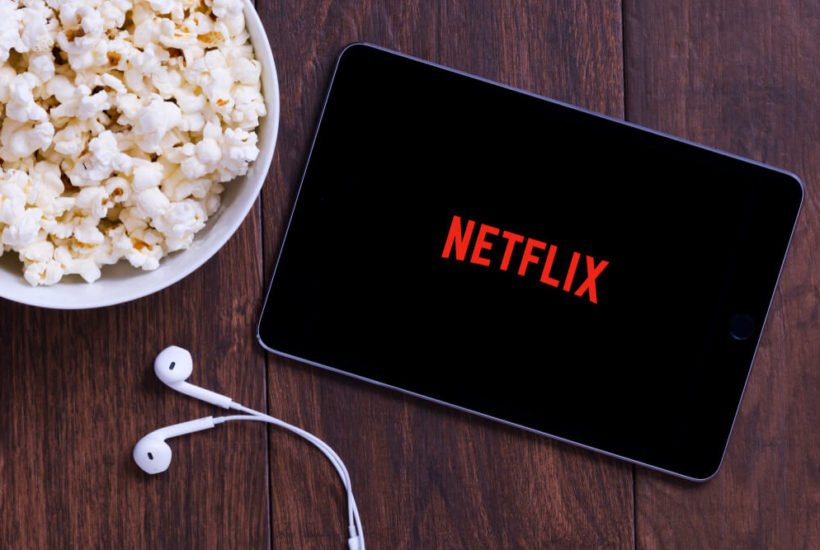 A major shakeup has taken place after the market closed on Sept. 28, 2018. The Global Industry Classification Standard (GICS) renamed the telecommunication services sector to communication services.
Alphabet, Facebook, Disney, and Netflix were among those who have since moved under the new listing.
At the time, the communication services sector was said to be carrying a higher valuation compared to the telecom sector, specifically with 18.7 times forward earnings estimates, according to data compiled by Thomson Reuters.
In a relatively short time from when the change took effect until Q3 2018 results were released, the communication services sector has impressed market observers. For one, it brought in 31.8 percent year-over-year earnings growth and 19.4 percent revenue growth, according to JJ Kinahan, Chief Market Strategist at TD Ameritrade, citing data from FactSet.
The FactSet research also found that as much as 77 percent of the communications services sector exceeded analysts' estimates. Only 12 percent of those companies that moved under the new sector had missed their earnings estimates while another 12 percent were in-line with the expectations.
Now, for the Q4 2018, FactSet said the new sector can deliver up to 20.1 percent year-over-year revenue growth. If achieved, it is slated to be the highest revenue growth out of all seven sectors included in the S&P 500. While earnings growth is estimated to be sluggish at 13.3 percent, the communications services segment will still be the fourth highest out of the 11 sectors. Still, it will be an achievement considering its relatively new state.
It is important to note that the growth for the fourth quarter was expected despite the challenges faced by some major movers. For instance, Facebook and Alphabet were both subjects of investigations over several privacy and data practices. Facebook founder Mark Zuckerberg and Google CEO Sundar Pichai both faced questioning by the U.S. Congress last year.
The European Union, meanwhile, slapped Alphabet with a $5 billion antitrust fine last year. The EU also imposed $2.7 billion fine on Alphabet for a separate anti-trust case which was heard in 2017.
Still, there are high-profile stocks that are believed to be the ones that will push the new sector into its expected growth for 2019.
Alphabet to boost communication sector in 2019
Google-parent company is predicted to account for as much as 8.1 percent of the total 20.1 percent revenue growth estimated for the communication services sector, Kinahan noted. This will make Alphabet the strongest driver of revenue growth for this segment.
Indeed, some analysts are also betting on Alphabet's strong performance for the year.
Among other entities under the communication services sector, Alphabet is a "better bet," according to Boris Schlossberg, managing director of FX Strategy at BK Asset Management.
Schlossberg said the Alphabet's advertising business is doing well. Moreover, he was more optimistic about the company's artificial intelligence division.
"They are leaders in artificial intelligence. Some analysts think there could be a $20 billion hardware business going forward for them in artificial intelligence," he told CNBC's Trading Nation on Jan. 15.
Early this month, Canaccord Genuity upgraded its rating of Alphabet to Buy from Hold and described it as the "most defensive stock among the 'FANG' names."
"FANG" stands for Facebook, Amazon, Netflix, and Google which are all considered the four highest-performing technology stocks as of 2017. Since the shake-up in 2018, Amazon had stayed under the consumer discretionary sector.
Canaccord forecasted Alphabet's revenue to grow between 15 percent and 20 percent for the next two years.
"Competitive risk from Amazon's advertising business is likely manageable, and we view Google as the most defensive of the FANG stocks given the steady performance and reasonable valuation," Canaccord analyst Maria Ripps wrote in a note to investors.
Netflix stocks jumped after raising prices for U.S. subscribers
Shares of Netflix Inc. rose 1.12 percent on Jan. 15 after the company announced it was raising three of its subscription plans in the U.S. The price hikes, which were announced ahead of its fourth-quarter report, pushed the communications services sector up by 1.32 percent, according to Reuters.
Tuna Amobi, a media analyst at CFRA research, said Netflix's decision to increase its prices for its U.S. subscribers could delight investors. He noted that Netflix tapped the debt markets for several occasions recently that its announced price served as a relief for worrying investors.
"[T]he price hike could help ease concerns with a growing deficit on free cash flow," Amobi wrote in a research note to investors.
Bill Nygren, a portfolio manager for Oakmark, was also upbeat about Netflix's price increase. Its decision to hike prices at about 13 to 18 percent for its 58 million American subscribers should not be cause for concerns.
"Our thesis on Netflix from the beginning is that they were underpricing their product in exchange for achieving super-normal growth in subscribers, an economic trade-off we thought was well worthwhile," Nygren said on CNBC's Fast Money: Halftime Report.
Disney still a buy according to UBS
UBS analyst John Hodulik upheld his buy rating for Disney stock after the company announced plans to venture into content streaming. He also maintained his price target of $128 for the stock.
Hodulik said Disney could be ranked in the same category as Netflix and Amazon if it pushed through with its streaming plans. In fact, Disney has the capacity to generate 5 million subscribers worldwide just within the first year of launching its content streaming service. It could generate up to 50 million subscribers in five years time.
The UBS analyst, however, said that those looking to earn from their Disney stock in the long-term would have to wait until 2024 to reap the rewards.
Buy Facebook ahead of earning report – Barclays
Barclays had recently maintained its Overweight rating and its $180 price target for Facebook, saying the best times to buy the stock are the days ahead of its earnings report.
Facebook is scheduled to report earnings after the close on Wednesday, Jan. 30.
Analyst Ross Sandler said Facebook is currently facing several security breach allegations and regulatory reviews, something that should be perceived as positive forces that could drive the stock up.
"The best opportunity in the large-cap Internet is to catch a quality name when sentiment is washed out, valuation is depressed and positioning is offsides," Sandler wrote in a note to investors.
Betting on the communications service sector
While headlines at present were seemingly unfriendly with some of the companies listed under the communications sector—particularly in the cases of Facebook and Alphabet—these companies remained to be at the top of the game. The sector as a whole has, in fact, posted growth despite being established at the height of market instability that resulted from the ongoing U.S.-China trade disputes.
Their resilience may have relied on the fact that their services and offerings are practically part of the people's day-to-day lives. For instance, people communicate through Facebook and consume media content through Netflix. Their solid number of users translates to a solid number of advertisers and eventually strong revenue and profit.
In the end, the communications services sector is worth all the bet it could get. After all, it would still be wise to invest in the big names.
(Featured image by Riccosta via Shutterstock)