Bioasis Technologies Partners With Janssen Biotech On xB3 Technology
Bioasis Technologies Inc. has recently announced partnerships for its xB3 pharmaceutical platform with Janssen Biotech and Nueramedy, along with the acquisition of Cresence AS' Epidermal Growth Factor (EGF) platform. The partnerships and acquisition form part of the company's two-pronged strategy for developing treatments based on its blood-brain barrier traversing xB3 platform.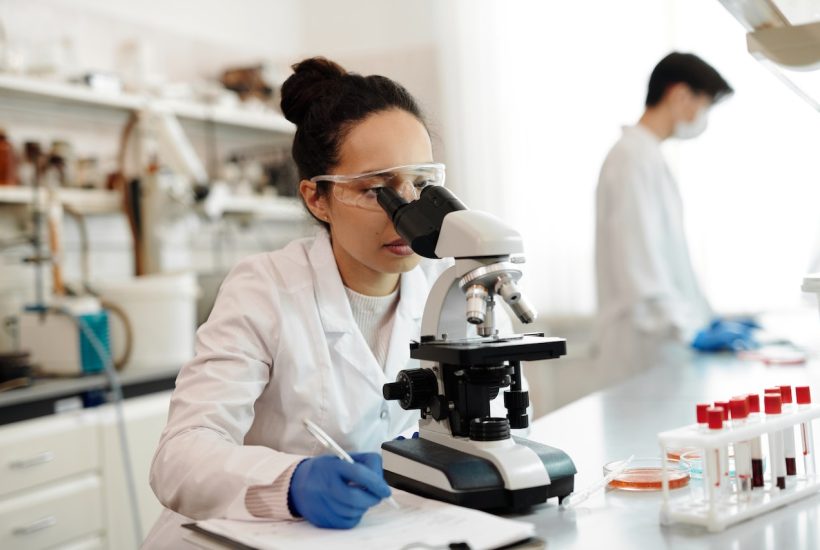 Bioasis Technologies Inc. (TSXV: BTI | OTCQB: BIOAF | FRA: 107) is one of the more exciting biotech companies I've been following for a while now. When I last covered them, it was to look at their revolutionary xB3 technology — a platform that can carry a pharmaceutical payload across the blood-brain barrier.
Today, I want to circle back and look at a couple of developments the company has made on the xB3 development front.
The first of these developments is a pair of recently-signed partnership agreements with Johnson & Johnson subsidiary Janssen Biotech, and South Korean biotech startup Neuramedy. Both deals will allow the respective partners to research, develop, and commercialize products based on Bioasis' xB3 platform.
The second development I want to cover is the company's recent acquisition of Cresence AS's Phase-2-ready Epidermal Growth Factor (EGF) platform. The platform acquisition is particularly notable given the synergies of its neurotherapeutic molecules with Bioasis' xB3 platform.
Bioasis xB3 Platform — What it Is and Why it Matters
First things first, let's do a quick refresher about what Bioasis' xB3 platform is and the problem it's attempting to solve.
What Problem Does the xB3 Platform Solve?
As noted earlier, the Bioasis xB3 platform is a technology that can assist pharmaceuticals in traversing the blood-brain barrier.
The significance of this technology is that it unlocks a vast array of potential pharmaceutical treatments in the fight against neurodegenerative diseases. This includes everything from well-known conditions like Parkinson's and Alzheimer's diseases, through to less-commonly-known conditions like Guillain-Barré Syndrome and Chronic Inflammatory Demyelinating Polyneuropathy.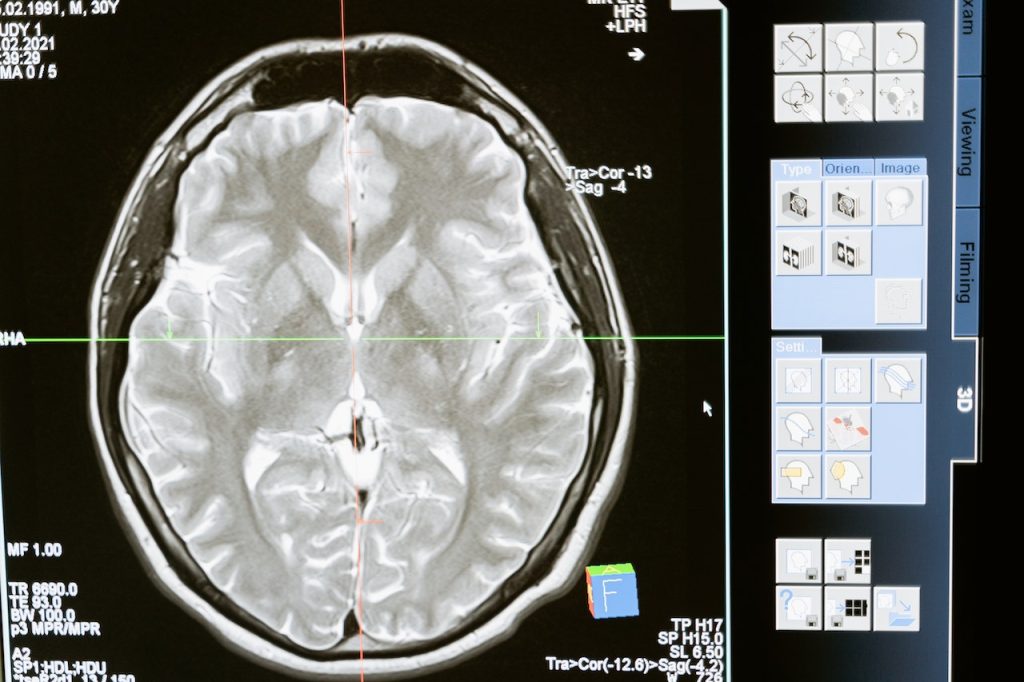 What Is the Blood-Brain Barrier and Why's it a Problem?
To give a crude simplified simplification, the blood-brain barrier is like the oil filter on your car. Essentially, it ensures that your brain receives a steady stream of clean blood, much like how an oil filter ensures that only pure oil gets into your engine.
More specifically, the blood-brain barrier keeps blood-borne pathogens like viruses, bacteria, fungi, and parasites out. Unfortunately, while it does a great job at blocking these microorganisms, it also does a similarly excellent job at blocking most pharmaceuticals.
Given this, it should be self-evident that the blood-brain barrier is a significant obstacle in treating neurological conditions with pharmaceuticals. To carry the car-based analogy even further, it's a little like asking your mechanic to work on your car while it has a mechanic-proof force field around it. Not gonna happen.
How Does Bioasis xB3 Platform Carry Pharmaceuticals Accross the Blood-Brain Barrier?
Bioasis created it's xB3 platform based on its discovery of a naturally-existing protein that can cross the blood-brain barrier. This discovery led the company to investigate ways to attach a payload to the protein, hoping it could smuggle an otherwise-blocked compound across the blood-brain barrier.
However, while the concept proved successful, the problem was that the protein was too large to be of much use, meaning it couldn't carry much of a payload across.
This led to further research and development work where Bioasis' scientists digested that protein in the lab, broke it down into components, and tested each one. The researchers eventually struck on xB3 — a particle that was effective at moving through the barrier with no damage or impacts, but was also small enough to carry a therapeutically-relevant pharmaceutical dose across.
Bioasis' Vice President and Head of External Research, Dr. Mei Mei Tian, said, "What we are doing with xB3 is creating a platform technology, one that works with a wide range of payloads. We have demonstrated it can carry a small molecule, or enzyme, or antibody. It facilitates these therapeutics or biologics to get across the barrier to the brain. xB3 doesn't have other functions in the body, so it doesn't cause any cascade effects."
The lab finalized developing and optimizing this work in 2016, demonstrating that xB3 is an ideal platform for shuttling molecules across the blood-brain barrier towards their targets. Since then, development work has been on developing the treatments it can carry.
Potential Treatments Using xB3
"The scope of the use of this platform is almost limitless in terms of brain conditions," says Deborah Rathjen, Ph.D., executive chair of the Board, Bioasis Technologies Inc. As an example, She notes that discovering treatments that can slow the progression of (or even cure) Alzheimer's is something of a 'holy grail' in the industry, given how many people the disease impacts and the struggle of treating it with existing therapies.
"There are a few treatments that might slow Alzheimer's progression for some time, but most treatment is about managing the impacts of the condition," says Rathjen. "There's a lot of work to do to come up with the breakthrough therapies that can enter the brain and be effective. For example, a lot of companies have been working very hard on antibodies that could treat the disease, but antibodies do not normally cross the blood-brain barrier. Our technology could solve that by enabling antibodies to cross into the brain."
Of course, potential deployments of the xB3 platform extend well beyond a single disease and can be applied to a broad range of disorders where no effective treatments are available due, in part, to challenges in getting across the blood-brain barrier.
Expanding the scope of xB3 With Janssen Biotech and Neuramedy Partnerships
As we noted last time we covered Bioasis, a significant focus of the company's current work on xB3 is on introducing third-party pharmaceutical companies to platform applications and entering into licensing or partnership agreements with them. This approach will be the most effective way to develop and commercialize the platform for various treatments.
"Our business model is about building our own pipeline, but also partnering with other companies in order to spread the technology as broadly as possible, to benefit as many people as possible," Rathjen says. "We want the technology to be adopted as widely as possible, beyond our own pipeline."
In recent months, this work has paid off, and Bioasis has signed agreements with the Johnson & Johnson subsidiary Janssen Biotech, and South Korean biotech startup Neuramedy.
Janssen Biotech Partnership
The Bioasis-Janessn partnership was facilitated by Johnson & Johnson Innovation, who is, unsurprisingly given the Bioasis partnership, on a quest to make neurodegenerative diseases a thing of the past.
Bill Martin, Ph.D., Janssen R&D's Global Therapeutic Area Head, Neuroscience, says, "We have a strong legacy in this area," noting that the company has sought to combat these diseases for three decades now.
But new technologies like xB3 are broadening the horizons significantly.
"We're entering a new era of precision neuroscience," Martin explains. "Our goal is to be able to identify the mechanisms of each different neurodegenerative disease so that we can come up with innovative approaches that not only treat symptoms and delay progression, but reverse the course of the condition entirely."
Janssen will now have the option to research, develop and commercialize novel products based on Bioasis' xB3 platform, thus dramatically broadening the scope of eligible approaches Janssen will be able to explore in targeting neurodegenerative disease.
Neuramedy Partnership
Neuramedy is a South Korean biotech startup with a focus on CNS diseases. It has recently developed an antibody called Tomaralimab, which has demonstrated potential in treating Multiple System Atrophy, Parkinson's, and other synuclein-related diseases.
"We are excited to have entered into this agreement with Bioasis. We expect the xB3 platform will improve the efficacy and safety of our Tomaralimab. Through collaboration with companies like Bioasis, we hope to provide solutions that can improve the lives of patients with neurodegenerative disorders," said Seung Jae Lee, Ph. D., Neuramedy's CEO.
Bioasis will receive an upfront payment and may receive an additional US$72 million in milestone payments and a royalty on net sales.
In-House xB3 Developments
As noted by Rathjen, the Bioasis business model take a two-pronged approach to develop use cases for the xB3 platform, with an in-house product pipeline forming the second leg. In particular, the company is putting its focus on rare conditions where there are either no, or highly-ineffective treatments.
Of course, bringing development in-house doesn't mean taking a start-from-scratch approach to everything. To this end, Bioasis has recently entered into an asset purchase agreement with Cresence AS to acquire its Epidermal Growth Factor (EGF) platform.
This key IP asset provides the company with a Phase 2-ready molecule that has already been tested in humans and shown to be synergistic with Bioasis' existing technology and therapeutic areas of interest.
This platform has the potential to treat diseases such as Guillain-Barre Syndrome, Chronic Inflammatory Demyelinating Polyneuropathy, and more. With this transformative agreement, Bioasis hopes to combine its newly acquired EGF therapies with its existing xB3 platform.
What's Next For Bioasis Technologies?
As noted, the xB3 platform is more of a transporter than a treatment in and of itself. This means in-scope applications are virtually unlimited — any neurological conditions where pharmaceutical remedies can be deployed are in scope.
Rathjen adds the market for effectively treating cancer in the brain could be worth $3 billion annually – while also helping a lot of people. As part of its partnership agreements, Bioasis receives upfront payments, milestone payments, and royalties for the use of xB3. The relationship with Korea-based Neuramedy alone is worth up to US$72 million.
With key partnerships formed, Bioasis' xB3 drug delivery platform has the potential to significantly advance the treatment of disease, solving a major unmet clinical need and improving the lives of patients. 
For more information on Bioasis Technologies, visit its website here.
Make sure to follow Bioasis Technologies on social media for the latest news:
Instagram
—
(Featured image by Edward Jenner via Pexels)
DISCLAIMER: This article was written by a third party contributor and does not reflect the opinion of Born2Invest, its management, staff or its associates. Please review our disclaimer for more information.
This article may include forward-looking statements. These forward-looking statements generally are identified by the words "believe," "project," "estimate," "become," "plan," "will," and similar expressions. These forward-looking statements involve known and unknown risks as well as uncertainties, including those discussed in the following cautionary statements and elsewhere in this article and on this site. Although the Company may believe that its expectations are based on reasonable assumptions, the actual results that the Company may achieve may differ materially from any forward-looking statements, which reflect the opinions of the management of the Company only as of the date hereof. Additionally, please make sure to read these important disclosures.