What you need to know about blood cancer treatments and bone marrow transplants
Thanks to regenerative medicine, the accelerated mutation of blood cancer cells can now be augmented via bone marrow or stem cell transplantation.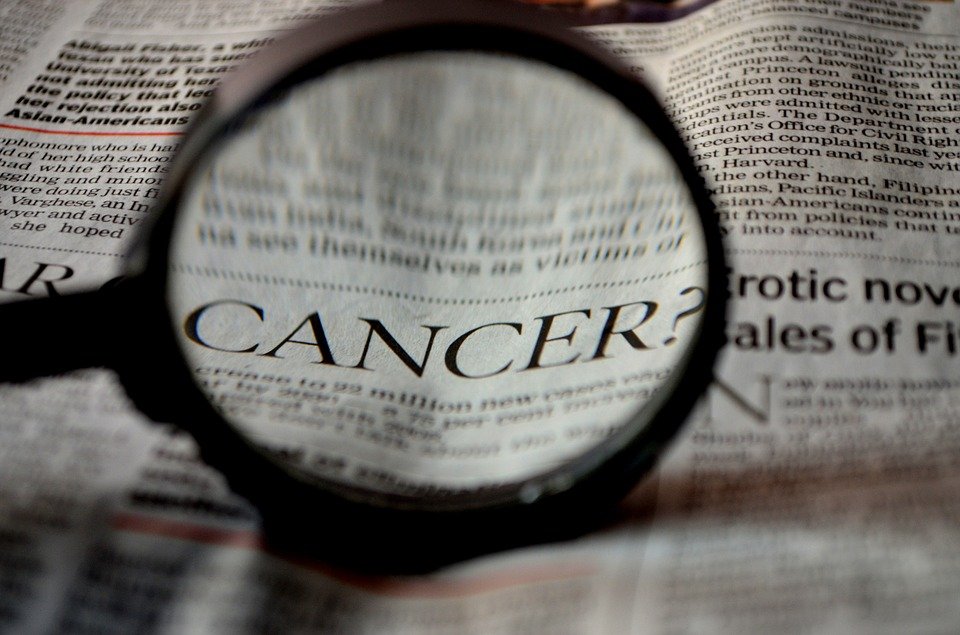 According to the National Cancer Institute (NCI), there are an estimated 1,688,780 new cases of cancer in 2017, while estimated deaths for the same time period is at 600,920. Based on data between 2007 to 2013, relative survival statistics of people who survive over five years since being diagnosed is at 67 percent. Moreover, the rates for cases of new cancer at any site fell on average 1.1 percent each year over the last 10 years, while death rates fell on average 1.5 percent each year between 2005 to 2014.
Deadliest cancers
There are plenty of cancers out there, but the 10 deadliest forms of cancer between 2003 to 2007 include lung and bronchial cancer, colon and rectal cancer, breast cancer, pancreatic cancer, prostate cancer, leukemia, non-Hodgkin lymphoma, liver and intrahepatic bile duct cancer, ovarian cancer and esophageal cancer.
Of these 10 cancers, two of those listed above are blood cancers or hematologic cancers. It affects the production and function of blood cells and it mostly starts where blood is produced, which is in the bone marrow. Leukemia has claimed 108,740 lives and is a type of cancer that starts in blood-forming tissue, while non-Hodgkin lymphoma has claimed 104,407 lives is cancer that starts in the lymphatic system from white blood cells called lymphocytes.
According to data from Leukemia and Lymphoma Society, every three minutes, one person in the U.S. is diagnosed with a blood cancer. This year, it is estimated there will be a total of 172,910 people in the U.S. who will be diagnosed with blood cancers such as leukemia, lymphoma or myeloma. In addition to this, new cases of these cancers are forecast to account for 10.2 percent of the estimated 1,688,780 new cancer cases diagnosed in the U.S. this year.
Methods for treating blood cancers
Depending on the circumstances, cancer could be a treatable disease, especially if caught early. There are several factors that will determine which treatment works best for the patient. Factors like the type of blood cancer, category or stage, cytogenetic analysis results, overall health, symptoms, white cell count, cancer cell location, the rate of disease progression are just some of the many things that should be taken into consideration.
Doctors will usually recommend which method is best to take to treat cancer. Among these are:
• Chemotherapy and drug therapy, which involves the use of medicines that also includes targeted therapies for higher overall response rates and fewer side effects. It also works with a combination of either anticancer agents, radiation therapy or stem cell transplantation.
• Radiation therapy, which is often used to treat blood cancers like leukemia, lymphoma, myeloma and myelodysplastic syndromes. Ionizing radiation similar to diagnostic x-rays will be used but given in higher doses. It works by damaging genetic material within cells to prevent it from reproducing. This treatment can also be used with a combination of drug therapy.
• Designed for present cancer cells are therapeutic cancer vaccines, but it is only available in clinical trials. It works by making the immune system attack cancer cells and involves giving chemotherapy, radiation or any other standard therapy before giving the vaccine.
• Stem cell transplantation or bone marrow transplant replaces unhealthy cells with healthy ones. Chemotherapy is given in large doses to increase the chance of removing blood cancer in the marrow.
The global market for blood diseases and bone marrow transplants
Patients with blood diseases and needing bone marrow transplants rely heavily on such important treatments that are being developed by companies. But how big is the market for blood diseases and life-saving bone marrow transplants?
About 15 percent of the world's population is affected by different forms of blood disorders. Budgeting for research stands at $750 million and is being carried out at the best universities around the world. Covering a period between 2014 to 2020, growth in this market is driven by factors such as the rise of diseases and R&D practices to deliver more effective drugs and formulations to the market. More studies are also expected to be carried out on new drugs such as histone deacetylase inhibitors, immunomodulatory drugs, and proteasome inhibitors.
In 2012, the global market for hematological disorder drugs and diagnostics was estimated at $72.9 billion. In 2017, that market has grown to $99.1 billion with a compound annual growth rate (CAGR) of 6.4 percent. The blood disorders market was estimated at $49.3 billion in 2012 and will continue to grow to $64.7 billion in 2017. Meanwhile, the global market for hematological cancer drugs was at $18.7 billion in 2012 and is expected to reach $28.8 billion in 2017 with a CAGR of 9 percent.
On the other hand, the global market for bone marrow transplants is forecast to grow at a CAGR of 4.1 in the period between 2017 to 2022. Allogeneic bone marrow transplant had a high revenue share of 63.4 percent in 2014 and is expected to expand at CAGR 4.4 percent. Despite this number, autologous bone marrow transplant procedures will still dominate the market as more people are choosing this treatment option due to low chances of side effects. In addition to this, leukemia will still lead the segment with a value of $2,679.6 million at the end of 2021.
As new cases of blood disorders are waiting to be diagnosed, it gives a chance for biotech companies to develop more effective treatments that could prove to be beneficial in the future. Together with a robust market, it seems that more initiatives will be done by healthcare companies to provide the general public improved treatments and a better quality of life for those afflicted by these types of diseases.