Boost sales with these conversion optimization tips for e-commerce sites
It's not enough that you have an attractive e-commerce site. These tried-and-tested conversion optimization tips can help you increase sales.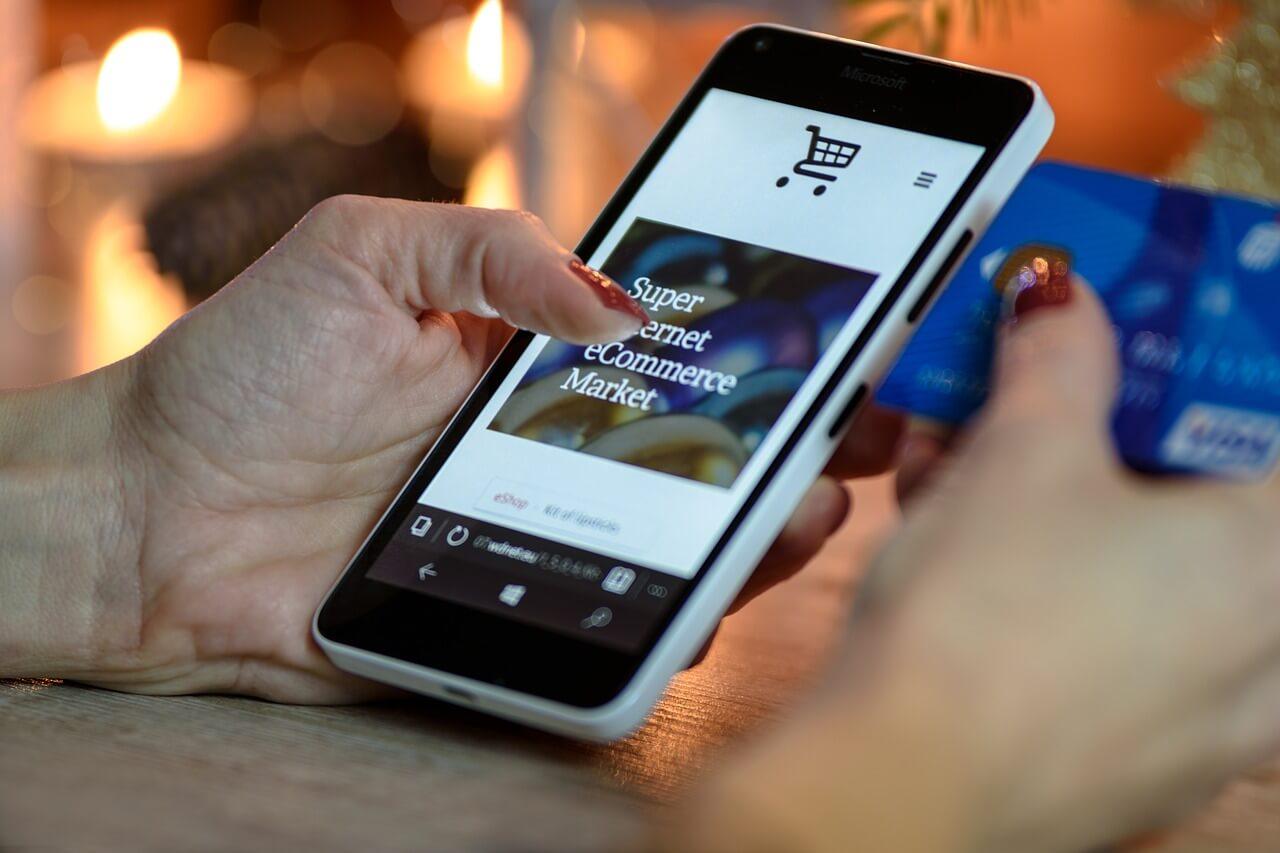 The battle toward achieving e-commerce supremacy is no longer a straightforward path.
Back in the day, having a professional-looking site can be the tipping element that businesses needed to dominate their competitors.
However, nowadays, with all the easy-to-use and affordable website builder platforms, pretty much everyone can have a stunning-looking site.
When it comes to generating traffic, there are also a plethora of marketing methods that businesses can use to get lots of web visitors.
The battle now lies on who can convert their web visitors into paying customers. After all, getting people to a web page is one thing, but getting them to take out their wallets and type in their credit card info is entirely another story — a more challenging one, I might add.
If you're struggling with getting your web visitors to buy from you, then allow me to share with you these tried and tested conversion optimization tips.
1. Improve your load speed
Because the internet opens the opportunity for countless people to sell their products, the netizens now feel as empowered as ever — perhaps to a fault, even?
The fact is, if your pages load slow, your visitor will most likely click-away because they know that somewhere out there in the vast horizon of the World Wide Web is another seller who's selling the same product that you're selling — someone that won't keep them waiting.
If you're unsure about your pages' load speed and you suspect it to be the reason why your prospective customers are clicking away, then head over to GTMetrix.com — a free online tool that can analyze your site's load speed.
I ran a sample site so you'd see how the results would look. Check out the data GTMetrix brings its users.
Pretty neat, huh?

Not only does the site tell you what your load speed is, but it also gives you recommendations on how to fix the issues that are slowing down your site.

When you have your load speed secured, and you know for sure that your visitors aren't clicking-away due to poor load speed, then you can move forward to the next point.
2. Compelling copy
Because most people buy on emotion and justify with logic, it's crucial for e-commerce site owners to appeal to their web visitors' emotions.

The more emotional the visitors become, the easier it is to influence them to make the purchase.
While imagery can also play a ginormous part in influencing a person's emotion, your website copy can be just as crucial — if not more crucial.
That is why, the quality of your website copy can spell the difference between you having hundreds of thousands of sales, or none.
I'm sure you want the former, right?
Allow me to share with you the anatomy of a compelling copy.
Powerful headline
An effective headline is one that influences the readers to click your link (among other things).
That bit is crucial, because no matter how amazing your product is, if your readers aren't even in your page since your headline failed to convince them to click, then everything would have been for naught.
To come up with a convincing headline, use a headline analyzer. Coschedule has one. I typed in a sample headline so you'd know how the results would look.
This is the sample headline I used, "7 Alarming Facts About The Paleo Diet."
Check out the results.
The tool even gives you a length analysis, so you'll know if you're supposed to increase or decrease your number of characters.
Another nifty feature is it shows you how your title would look on the SERPs or as an email subject line.
The insight you get from headline analyzers can point you towards the right direction when attempting to improve your titles.
Pain points
One of the most effective methods you can use to make your web visitors emotional is to talk about their pain points.
By "pain points," I'm talking about the problems, frustrations, or the painful experiences they've had — which your product can solve.
Doing so does two things:
1. It makes them remember/feel the frustration they felt, making them want to get rid of the emotion or make sure that when it does happen again, they have a solution prepared.
2. It makes them want your product because your product is the solution to their problem.
It's also worth pointing out that as you remind them of their pain points, and you solve their pain points using your products/services, they will have a better appreciation of who you are and what you do.
You'll become their go-to-guy.
That, right there, is a good starting point to a long-lasting relationship.
Call-to-action
The more call-to-actions you add, the more likely your audience will be confused. If not, they might experience analysis paralysis which will only cause them to click away.
As a general rule, you ought to add only one call-to-action per page — the only action that you want them to take.
For example, if you add a "Buy Now" button, avoid telling your visitors to do other things like sharing, commenting, or signing up. You can ask for those later once they've completed the action that you want them to do — which is to click the "Buy Now" button and complete the purchase.
Testimony or customer feedback
When you include testimonials or customer reviews in your copy, it puts your "would-be" buyers at ease knowing that they aren't the only ones who bought the product.
Not only that, but the positive feedback from your existing customers also acts as a social proof that tells your prospective customers that your product is as advertised.
While the four elements I shared are far from being complete, rest assured that incorporating these in your copy will drastically improve your conversion rate.
Because of how crucial your website copy is when it comes to turning your web visitors into paying customers, I encourage you to work with a seasoned writer to get the job done for you.

Not only will getting one ensure that your web copy has the psychological triggers it needs to convert your web visitors, but you can also rid yourself of the time-consuming task of writing the copy.
3. Don't neglect SEO
"I write for the people — not the search engines."
You might have read that statement a few times online — and by passionate people too, I might add.
However, I'd like to point out that just because you're writing for your customers, doesn't mean that you can't write for the search engines at the same time.
In fact, if you're bent on helping your customers, then you ought to employ whatever ethical means you can to help them find you so you can solve their problems through your services or products — and that includes ranking on the search engines, of course.
While there are several ways to do on-page SEO, I suggest that you install SEO Yoast and update your existing pages for keywords that you're already ranking for.
To do the latter, you can use a dependable keyword research tool like LongTailPro to come up with various keyword variations that have a high correlation with your existing ranking keywords.
With Long Tail Pro's capacity to generate keywords, it should only take you a few minutes to uncover the keywords.
Here's how the tool looks from the inside.
Here are the keywords the Long Tail Pro came up with.
It works like a charm, doesn't it?

Not only does it bring you truckloads of relevant keywords, but it even shows you bits of information about the keywords like their Average Keyword Competitiveness (Avg. KC), Volume, Bid, and Rank Value (among other things).
With these details, it'll be easier for marketers to figure out the best keywords to target — which has a huge bearing on a page's SEO.
Important note: Target keywords that signal a strong buying intent. The online traffic you can garner from such keywords is highly likely to buy your product. Ranking for the right keywords will do wonders for your conversion rate.
What's next?
Did you find the tips shared in this guide valuable?

If you answered with a "yes," then please take two to five seconds of your time to click the "Share" buttons.
—
DISCLAIMER: This article expresses my own ideas and opinions. Any information I have shared are from sources that I believe to be reliable and accurate. I did not receive any financial compensation for writing this post, nor do I own any shares in any company I've mentioned. I encourage any reader to do their own diligent research first before making any investment decisions.