How to build a Netflix-like app in 2021: the business model to follow considers important requirements
Creating content is costly. More than $14 billion in cash was spent on streaming content in the course of 12 months in the case of Netflix. Working with other distributors is an option to go for new companies. Some are ready to work on prices that can be affordable for many startups. Unlike many other media companies, Netflix's sole revenue is from its subscriptions. It does not sell ad space on its site.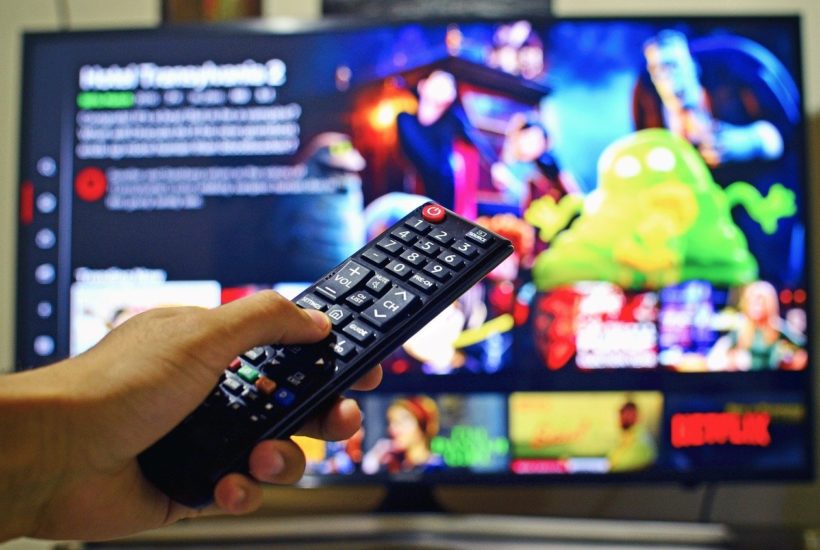 Everyone that has used Netflix knows how popular it is. The over-the-top content platform is leading the video streaming industry. And it was just a DVD rental service by mail created some 20 years ago. Everyone dreams about having a video streaming business like Netflix but how to do that? How to start Netflix? In this article, we are going to talk about the business model to follow. We will cover the following topics:
Netflix Business Model: Basic Guidelines
How does Netflix make money?
How to create your own streaming app?
Important metrics to track statistics.
Netflix business model: basic guidelines
Have a look at Netflix business model canvas.
Netflix could have faded away if it had focused on DVD distribution. Today it has more than 195 million subscribers around the globe. How did the company manage to do that? Here are important guidelines that Netflix follows:
Netflix stream is cheap and fast;
There are a variety of movies and shows that are more accessible than piracy;
No cable or satellite service is required;
Users are able to view stream 24/7 without ads;
Users are able to view movies and shows in high definition;
There is an on-demand service. Users are able to watch episodes anytime and don't have to wait days for weeks for the next episode;
Simple pricing with unlimited access is provided;
Netflix offers free trial with no premium content, features, etc that are excluded;
Netflix produces its own original content.
The number of Netflix paid subscribers totaled 195.15 million worldwide in the third quarter of 2020. Some 73 million of this accounts for the US only. It has expanded into 130 new countries.
Data:
Netflix market cap: $163 billion (March 2020)
Net income: $1.866 billion (2019)
Total assets: $33.975 billion (2019)
Staff: 8,600 (2019)
Users: 195.15 million worldwide
Headquarters: Los Gatos, CA
Competition: Amazon, HBO, YouTube, Hulu
After Covid-19, the whole world changed and Netflix's way became the only way. We have witnessed a rise of streaming over theaters and cinemas. According to the latest results, the number of Netflix's subscribers went up by 2.2 million. Of course, the pandemic has to do with that. However, after September 2020, the firm's shares were down by 5% which indicated a slowdown. As Paolo Pescatore, analyst at PP FOresight says, the streaming party of Covid pandemic is over.
Read Also an Article: On Netflix-Like Streaming Service
How does Netflix make money?
Unlike many other media companies, Netflix's sole revenue is from its subscriptions. It does not sell ad space on its site. It offers a subscription in three tiers with a higher-cost subscription offering higher definition and streaming to additional devices.
It's impressive that without ads Netflix still makes so much money. Roughly 195 million users pay $8 to $16 per month to watch Netflix streaming. But this does not come without cost. The spending on content totaled $14.6 billion in 2019. Even though the cash flow was negative for Netflix since 2011, it has reported a net income gain of $1.9 billion in the same year.
How to create your own streaming app?
The example of Netflix is inspiring. However, figures indicate that the market is overcrowded. The number of organizations in the video streaming industry is 1,007 with giants like YouTube, Netflix, Amazon Prime and Hulu leading the industry.
Three out of 4 U.S. consumers say they don't want to pay more than $30 a month for streaming services, according to a survey released by The Trade Desk. Moreover, more than half say they don't want to pay more than $20 a month.
More than 50% of U.S. households are followers of Netflix. Amazon Prime and Hulu also have their fare share, according to the survey. Looking at these numbers, you can just guess how hard it will be to enter the market. Innovative solutions and cheap alternatives are needed as consumers are not ready to pay a high price for new streaming services.
Let's look at some of the ways you can create an app that will be competitive.
Step 1. Find your niche
Finding your niche is your first step when you are considering how to start a streaming service. Niche-focused streaming services may give a competitive edge to new companies. Why? Because you need to build a new audience to compete with giant streamers. Interest-based streaming may become a trend in the coming years.
 To give you an idea of the most profitable niches, here is a list:
Entertainment Apps
Fitness Apps
Travel Apps
Education Apps
On-demand Service Apps
Online Shopping Apps
Gaming Apps.
Step 2. Content availability
The next step is to decide what content you are going to use. You can choose between two options:
Use videos from other distributors;
Create your own video content.
Creating content is costly. More than $14 billion in cash was spent on streaming content in the course of 12 months in the case of Netflix. Working with other distributors is an option to go for new companies. Some are ready to work on prices that can be affordable for many startups.
Step 3. Licensing your content
To abide by the law, you need to license your content. There are two ways to do that:
You may rent from a distributor that has the right to grant such a license;
You may get the license from the copyright holder directly.
Normally independent films and small production houses are eager to grant licenses to online distributors. They may be willing to sell their online rights for a small amount. You can also think of a revenue-sharing model where you as the distributor and the content owner share the revenue.
Step 4. Decide on the monetization model
You can choose between four options:
Pay-Per-View
Advertising
Subscription
Freemium.
Here you need to be really creative.
As you know Netflix uses a subscription-based model. However, paid subscription is not very attractive for many especially if you are just entering the market.
If you are streaming conferences, sports events, you may think of a pay-per-view option when the user pays for a specific piece of content independently.
Naturally, you need to have a big audience to be able to collect revenues from using ads. But can a starter afford that and compete with giants like Hulu?
The best option to go is freemium when users get access to some content while they have to pay for some other features. Attracting users with free features is smart because they have exposure to your paid content. And you don't have to spend high dollars to advertise your content. Your audience is built based on the motivation of free services.
Step 5. App Development Company
Finally, when you have a clear idea of what you are going to do, it's time to find an experienced app development company. The following are the steps to look for when you are searching for an app development company.
Step 6. Building audience
As a final step of your video streaming business, you need to expand your audience. You need to put some budget behind app install formats. Here is how you can advertise your app. A comprehensive marketing campaign includes the following stages:
Paid ads
Influence marketing
SEO
Events
Partnership.
Read Also a Guide: on how start a streaming service
Important metrics to track statistics
Now that you have an idea of how to build a streaming service, it's time to know about the metrics to track your performance. Here are a few metrics you should be thinking of when tracking your statistics.
1. Watch time
This is an important metric to measure your performance. If your session length drops dramatically, most probably you have problems. If you are going to track one performance, this might be probably the one.
2. Device viewership
It's important to know what devices your viewers watch the videos. Why do you need to know this? The main reason is that you can cater your broadcast for a better experience when you know what devices people mostly use.
3. Bit rate
The higher the bit rate, the better quality your streaming has. Allow 8000 to 15000 Kbps for an HDTV stream.
4. Social sharing
People can share your steam to other platforms like Facebook, Instagram, Twitter, and numerous other media platforms. When you become aware of where your streams are being shared, you can build your streams having the needs of such people in mind.
5. Rebuffering
This is one of the most unpleasant experiences a viewer can have. There should be as little rebuffering as possible to allow happy viewer engagement.
6. Live vs on-demand viewership
With this metric, you track how many people watched your videos live versus how many people watched them on demand. Why is this important? When you know your actual numbers, you can make a decision whether to delete the recording or not. The figures may indicate that you will lose viewers in case you broadcast only live. In that case, you may need to concentrate on re-watchability.
7. Loading time
Finally, you should consider the time from user interaction to the first frame. Loading time errors are most likely related to your origin server or CDN. If you shrink the loading time, you will see increased engagement if everything else is in place.
Last words
Streaming has revolutionized the online media platform. However, the field is overcrowded with leading giants taking a fare share of the market. The market is looking for new innovative solutions both in terms of content and monetization.


—
(Featured image by afra32 via Pixabay)
DISCLAIMER: This article was written by a third party contributor and does not reflect the opinion of Born2Invest, its management, staff or its associates. Please review our disclaimer for more information.
This article may include forward-looking statements. These forward-looking statements generally are identified by the words "believe," "project," "estimate," "become," "plan," "will," and similar expressions. These forward-looking statements involve known and unknown risks as well as uncertainties, including those discussed in the following cautionary statements and elsewhere in this article and on this site. Although the Company may believe that its expectations are based on reasonable assumptions, the actual results that the Company may achieve may differ materially from any forward-looking statements, which reflect the opinions of the management of the Company only as of the date hereof. Additionally, please make sure to read these important disclosures.