Building an online business as you travel the world
Traveling while managing an online enterprise is a smart and productive way to mix business with pleasure. Here are some ideas to help you get going.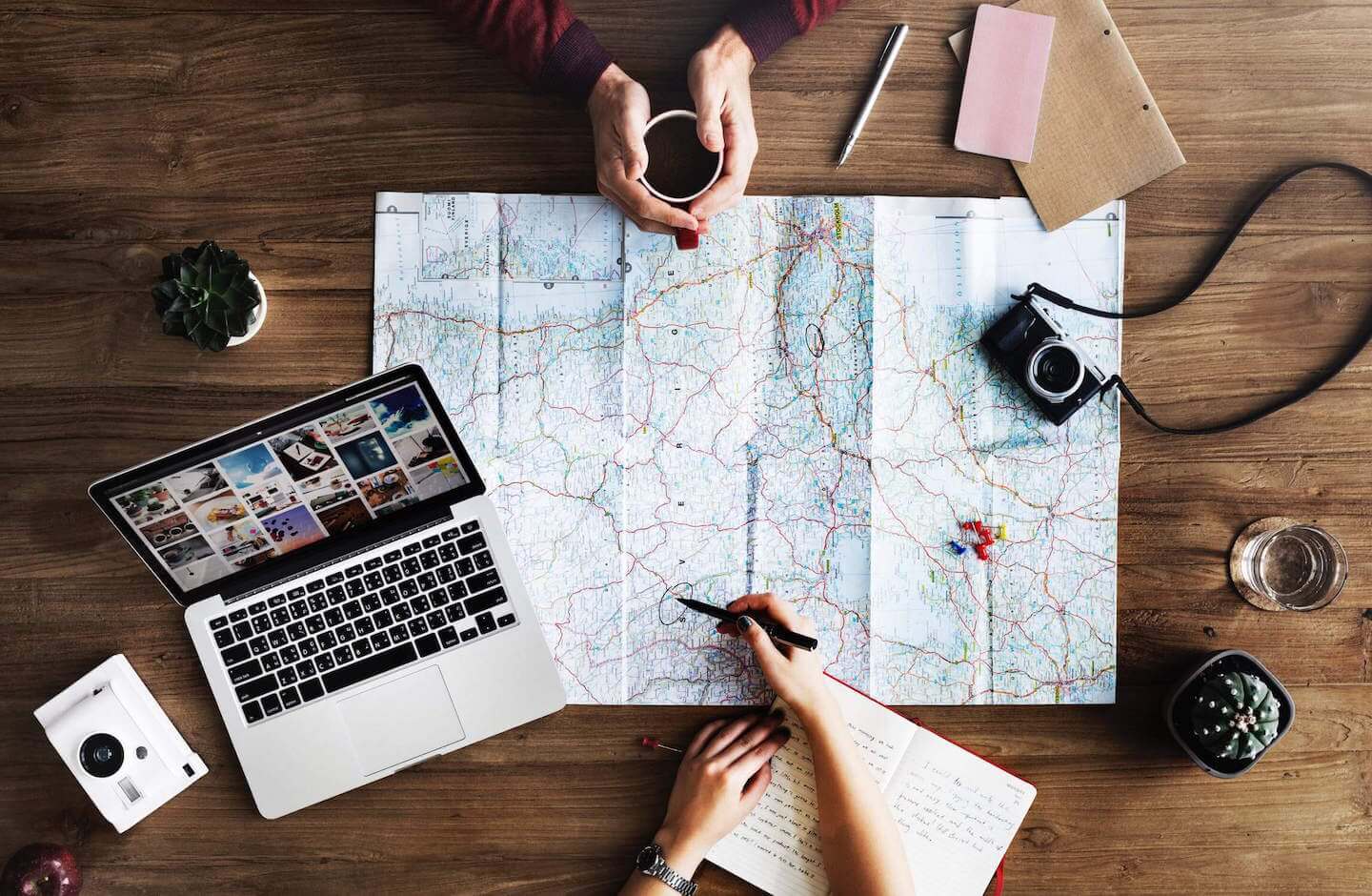 Before the dawn of the internet, successful global business operations were a preserve of multi-nationals, individual business magnets with private jets, governments and well-funded nongovernmental organizations. It took plenty of resources and human capital to operate a business from any corner of the world, considering the amount of money that one had to put into communications gadgets alone.
Today, all you need is a computer, a phone and a reliable internet connection. Running an online enterprise as you travel the world can be synonymous with having a cup of tea as you catch up with the latest news. It's a rosy dream when you imagine and live it in a reverie — an entrepreneur who literary mixes business with touristic pleasures and makes meaningful income generation look like an easy fun activity.
Of roses and thorns
There are things that no one will tell you when you choose the life of a full-time traveler cum an online entrepreneur. As a matter of fact, some people will find it laughable and even insinuate that your entrepreneurial dream can't transform into reality. Questions of how you can legitimize an online supported briefcase company surface as precise coordination of events and bookkeeping for tax returns may as well appear tricky. The truth is that this is an achievable dream and neither would life be interesting without challenges. The rose flower wouldn't grow into a beauty if it had no thorns. In other words, you're not guaranteed a paycheck at the end of the week when treading the regular 9-5 platform.
Note that online business doesn't promise a regular income pattern in comparison to the 9-5 Monday-Friday job. Your financial stability is not guaranteed as your monthly earning is dictated by the number of hours you put in and your level of ingenuity. You also need astute personal finance management skills to wear the hat of a traveler cum an entrepreneur.
Foods, drinks, accommodation and other traveling expenses can eat into your profits — crushing the travel and entrepreneurial dreams. Your lifestyle tenets should be in line with your financial standing with your income outweighing your business, travel and personal expenses put to together.
Focus and willpower
You can't predict your monthly income with razor-sharp accuracy as an online entrepreneur. Online entities are built on dynamic technologies. It changes all the time to conform to the mood of the market and online marketing tren wds. It difficult to imagine making headways in all these as you stare at the sparkling mountain tops of Mendoza, Argentina. Finishing a report in the middle of the plush Tuscany vineyards in Italy can be just as difficult as trying to catch the fun moments at Eiffel Tower as you work during a visit to France.
However, you have to remember that your online business supports your lifestyle. Traveling on a shoestring budget is one way of keeping your expenditure in check. Get your job done within the confines of an affordable hotel room from for a specific number of days before you step out to see the world. Stick to the parts of the city or geographical location with a strong internet connection and reliable source of power since this is the lifeblood of any online entity.
Take nothing for granted
Be calculative. Take nothing for granted and invest in tools of trade that puts your online business first. Alternative power sources may mean, investing in a computer with high processing speed and long battery life. Have an income and expenditure tracking software besides having an internet speed tester. Consider the tester your tool of reference, one that you have to consult before booking into a hotel room. In some cases, a fully-furnished apartment or a condor may be a good idea as you get to spend less and you get to get the job done in a home away from home environment.
Travel itinerary—downscaling
You don't need a condor or posh hotel room with exquisite customer services to run your online business as you travel the world. This is something that you can do in your car or in a portable home. If you don't feel like filing a given report or writing a couple emails, you can always look for the motivation by driving from one point to the next. You soon find yourself in the middle of a beautiful park or camping site where you can erect your tent, grab your cooking gear and prepare a nice meal as you ponder on the best way to approach an entrepreneurial challenge that you may be facing.
Put together a travel itinerary that supports your online work. Make your every travel destination essential to your online work and look at it as a promotional tour. If you run an education or a travel blog for example, then you have the best opportunity to get the best page rank position on search engines.
Imagine all the photos that you can post in a day alongside stories that spark interest in what you do. Use your travel expeditions to transform yourself into a pundit in your line of trade—you get to narrate the story better if you have seen the need for the product that you're selling first hand. Collect and disseminate information across all the online marketing channels and remember the benefit of hiring a virtual assistant whenever you need help with technical operations.
Health and insurance issues
Travel insurance policy is important in the entire arrangement. You need to insure your health as well as your tools of the trade. This grants you a way to handle any medical problems that may arise. You also get to find a way to replace the loss of important work gear. Comprehensive travel insurance policies cover most aspects of your lifestyle and online business undertakings. You can insure your business against online fraud the same way you insure an ordinary business against breach of trust between an employer and an employee.
Some forms of insurance depend on your level organization and they don't need premium payments. For, example, you should always be rest assured that you can access copies of your travel documents or medical history from your cloud storage. As a matter of fact, you should be able to retrieve and print out just about any kind of document that relates to your business or personal life from any part of the world.
You cannot visit every geographical spot on earth in a lifetime. Choose destinations that connect to your life and business preferences and then look for the cheapest, most reliable ways to get there, stay and turn over neat profits before you roll over to on the next destination. Sleep well. Eat a healthy and well-balanced diet, socialize and exercise along the way to avoid stress or anxiety as you literally build the world's next big online entity on wheels.
—
DISCLAIMER: This article expresses my own ideas and opinions. Any information I have shared are from sources that I believe to be reliable and accurate. I did not receive any financial compensation for writing this post, nor do I own any shares in any company I've mentioned. I encourage any reader to do their own diligent research first before making any investment decisions.