5 business strategies you can use for the Chinese New Year
Some of the great strategies to consider include incorporating dog-themed offers and selling items exclusive to the holiday.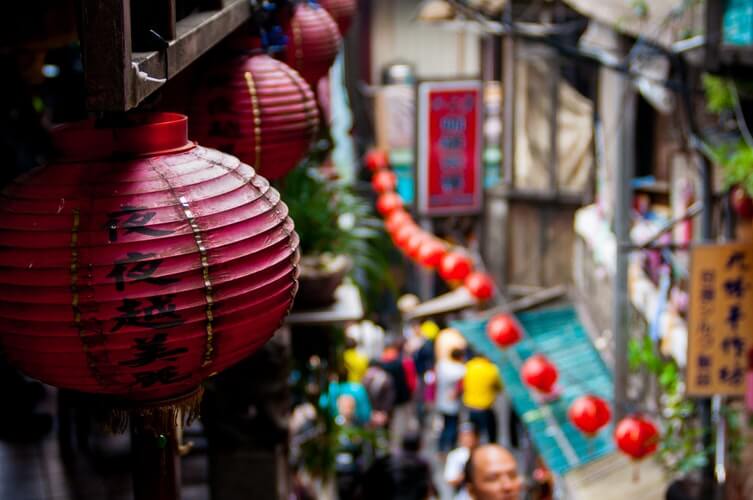 This February 16 marks a new beginning for the lunar cycle. It's a time for festivities in various parts of the world. For business owners, the upcoming Lunar New Year opens up a lot of opportunities to increase sales and customer engagement. Starting the Year of the Dog with an effective business plan sounds like the perfect way to celebrate the holiday.
Major corporations have already started to cash in on the Lunar New Year. Apple recently released a three-minute Chinese New Year story shot on the iPhone X. According to 9to5Mac, aside from showcasing the capabilities of the iPhone X, the short film also got customers engaged and evoked emotions brought by celebrating the nearing festival with one's family.
Established brands are not the only ones that make use of the holiday in their strategies.While they can do massive campaigns, smaller businesses can still integrate the Chinese New Year into their plans. Doing so provides a great opportunity for growth and development.
Here are five business strategies you should consider for the Chinese New Year.
1. Incorporate dog-themed offers in your plans
The star of the new lunar cycle in the Chinese zodiac is the dog. As the Year of the Dog approaches, businesses can use this to increase customer engagement. Cafes and other food establishments could take a page from Starbucks' "puppucinos" and begin offering products specially made for man's best friend.
Establishments can also create ads and promotional materials centered around dogs. AirAsia recently launched one that showcased a family's reunion on Chinese New Year with a furry twist—the story was told from the perspective of a dog.
For pet stores, it's an easy deal as they could run sales on products that cater to dogs. A "spoil your dog" sale will draw in countless pet owners looking to find great items for their canine companions.
2. Redecorate your place appropriately
Decorating an establishment to make it feel more in-line with the upcoming Chinese New Year goes a long way. By giving customers a change of atmosphere, they will feel more inclined to visit the establishment, thereby increasing the chances of making sales.
Your customers will also feel that your business is participating in celebrating the holiday. Chinese lanterns, dragons, and even figurines of dogs are just some of the decorations you can use to spice things up.
Red will also be a popular color for the upcoming festival, and it's a good color in the marketing industry. According to fatrabbit CREATIVE, red is a captivating and energetic color that helps people relate and remember the establishment they are currently in. In Chinese culture, the color symbolizes good fortune and joy, so businesses should incorporate a red motif ahead of Feb. 16.
3. Introduce festival exclusive items
Several companies offer items exclusive to a particular event or holiday. Express reports that video game developer-publisher Blizzard Entertainment is set to start a Lunar New Year event for its massively popular multiplayer shooter, "Overwatch." During the event, the company will give players the chance to acquire appropriately themed items and events.
Event-exclusive items are always good for businesses especially if they have a loyal following. As people see limited-time items up for sale, they are emotionally drawn to purchase these products because they do not want to be left behind. Business Insider notes that FOMO or the fear of missing out is what keeps people hooked on these items. The perceived scarcity is the reason why these promos are popular in the marketing world.
4. Generate content that your audience will need
A company's website is an avenue for tremendous growth and customer engagement. It should be a dynamic part of the company, and as such, it should be updated with content that can help out customers specifically for the upcoming event or holiday. Customized content marketing is an effective way of converting website visitors into customers.
Companies that adopt good content-marketing campaigns have website conversion rates that are almost six times more than their competitors, says Content Marketing Institute. If done right, it can increase their customer base.
For instance, even something as simple as online giveaways for the Chinese New Year is good content. Kikkoman did just that by giving away chopsticks and bowls to lucky Twitter users. The audience loved the idea as they tweeted photos of them using chopsticks and bowls even though all Kikkoman wanted in return was a retweet and a follow.
Seeing as many households are preparing for the Chinese New Year, now's the perfect time to post content about the best recipes to cook for the celebration. Other than that, content about the decorations for the Lunar New Year and ways to celebrate it are also in-demand.
5. Appeal to your audience's emotions
It's no secret anymore that purchasing and brand decisions are largely driven by emotions. "Emotional relevance and creative engagement in advertising are critical to success," according to market research firm Kantar Millward Brown. Holidays and festivities combined with a storytelling that tugs at the audience's heartstrings is a surefire combination of successful ads. They are more effective and valuable compared to ones that directly asks an audience to purchase a product just because of the season or event.
Just last year, an agency called Realeyes tested 55 Christmas-themed ads to see which was the most effective, reports The Drum. Gogglebox and Coca-Cola's "Holidays Are Coming" ad got the most attention and reaction from the viewers, according to facial recognition data taken by Realeyes.
Like Christmas, the Chinese New Year conveys love, togetherness and the unity of a family. A campaign centered around these positive emotions will draw in more loyalty from the customers. A prime example is Mars China's 5-minute short film to promote its Dove chocolate brand. The film showcased a Chinese New Year ritual of a mother and her daughter that changed each year. It ended with a sweet reunion involving the Dove chocolate.
The ad campaign targeted the struggle of the Chinese people to show affection to their families, says The Drum. As the ad was released ahead of the Lunar New Year, it helped people engage with the brand that made them realize the importance of connecting with family members.