Car rental industry increases transparency that could end surcharges
The car rental industry is slowly changing as companies are providing more price transparency for customers.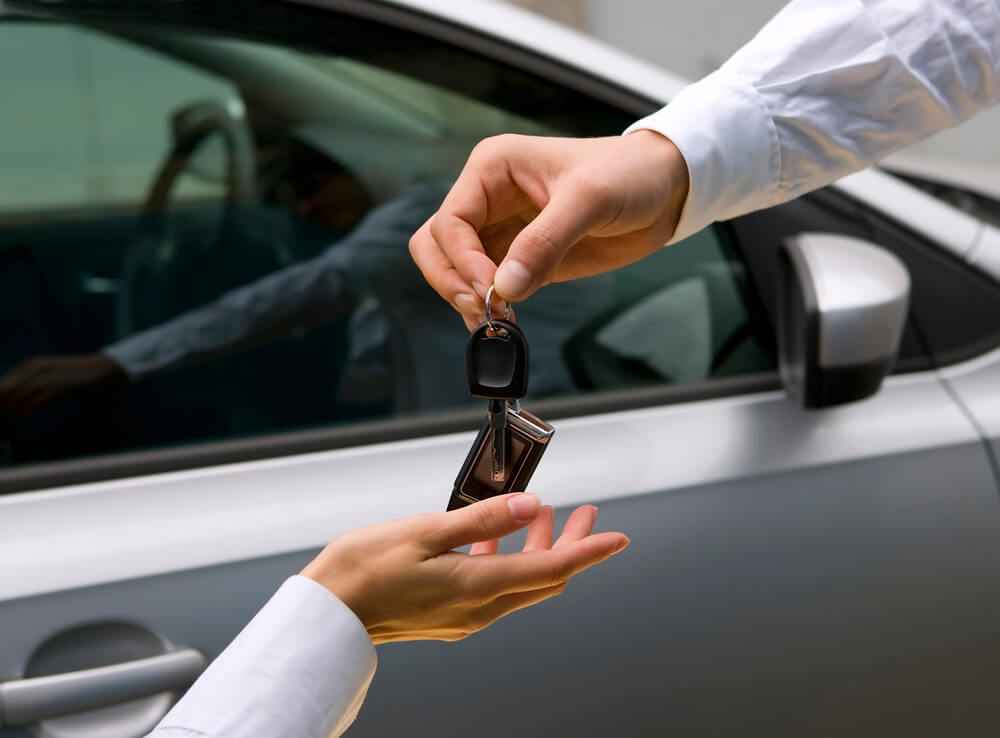 When Jeremy Epstein rented a Nissan Altima from Hertz in Albuquerque recently, he couldn't believe the car rental fees. They made the extras charged by the rest of the travel industry look like the work of amateurs.
They do. But not for much longer.
Epstein's base rate for a weekly rental came to a reasonable $280. But then the car rental company added daily and weekly surcharges, including "government supplements" of $25, a "concession fee recovery" of $34, plus a $3 "vehicle license fee," a $1 "energy surcharge," an $11 "facility charge," a $10 motor vehicle lease tax and a $45 state sales tax.
By the time the dust had settled, Epstein, a research scientist from Fairfax, Va., was on the hook for $411.
"That's a 46 percent increase," he says.
He believes that customers wouldn't tolerate that kind of nickel-and-diming otherwise.
"Imagine going to the grocery store and getting a receipt when you check out," he says. "In addition to the cost of the food, there's a fee for delivering your food to the store, the space for the cash register and a fraction of the bill for keeping the refrigerators cold. This is what rental car companies are doing."
There's good news for motorists like Epstein. The industry is gradually changing. Hertz disclosed the fees at the time it quoted his initial price (although he didn't see it because someone else made the reservation for him). Regulators only require that rental companies show the full cost before buyers complete the reservation. Car rental companies break down the fees before the final purchase screen as a service to drivers.
"This also helps provide transparency to our customers," says Hertz spokeswoman Lauren Luster.
Car rental companies are moving from a business model that too often relied on deception to one of full transparency. The progress is slow — sometimes agonizingly slow — but it's measurable. It could soon put car rental businesses in the enviable position of setting an example for the rest of the travel industry.
The extra costs you see on your bill fall into two general categories: taxes, which are imposed by the city, county or state; and fees added by the car rental company. Both are a predictable source of customer outrage. The fees don't make any sense to drivers, and the taxes often seem arbitrary.
Consider what happened to William Shallcross, a real estate developer from Altamonte Springs, Fla., when he rented a car in Manchester, N.H. He did a double take when he found a 9 percent "Meals and Rooms (Rentals) Tax" on his bill. Shallcross didn't recall any meal service in his vehicle.
"That looks like a junk fee," he says.
In fact, it's a tax levied on New Hampshire restaurants, hotel rooms … and rental cars. But Shallcross is right: It looks bogus, and it should be part of his rental rate rather than an add-on.
More than 40 states levied a charge on short-term rental cars, according to a 2015 survey by the National Conference of State Legislatures. Among states that tax car rentals, the rates were as much as Maryland's 11.5 percent.
But not all the fees are outside a rental company's control. Julie Codrington, a computer technician from Gibraltar, Mich., contacted me recently after being broadsided by fees for "counter processing recovery," "shuttle recovery" and "facility recovery" on her bill. "I rented a car for $200 online," she says. "After all the additional fees and charges I ended up paying $421."
Those are junk fees — the kind that industry experts agree should be folded into the price of your rental.
Car rental companies and online agencies that broker rentals have taken important steps toward fixing the problem. When I recently checked on a sample rental rate, for example, Enterprise quoted an all-inclusive price upfront. Hertz offered two rates — a low base rate above a "total" rate that included taxes and required fees. Avis quoted a low base rate and revealed the total cost three screens into the reservation.
Online travel agencies' disclosures also varied. Expedia quoted a low base rate in bold, but disclosed the total cost below it in regular type. Priceline quoted a low per-day base rate, but waited until the second screen to reveal the full cost, which included taxes and fees.
Just a few years ago, most car rental companies and online agencies hid the real costs. Often, a search would result in an unbookable "base" daily rate. Later in the booking process, the company would add fees, finally leaving you with an all-in price that included mandatory taxes and fees. By then, many customers had already made a booking decision.
"That kind of pricing has no place in the car rental industry," says Chris Brown, executive editor of Auto Rental News, a trade publication.
It won't in the future. Industry newcomers like Silvercar, which offers fully transparent pricing, have nudged the industry into better disclosure of its rental fees. But an even bigger push has come from customers, who are fed up with rental costs that end up being hundreds of dollars more than the initially quoted daily rates.
So why isn't everyone showing an all-in price yet? It takes time to move from the old way to the new one. Some companies still withhold fee information until later in the booking — a process called "drip pricing" — for competitive reasons. It makes their rates look a few dollars lower, enticing travelers who may not pay attention to the details.
But that competitive edge is rapidly disappearing. When selling through online agencies, for example, car rental companies can't mislead customers in that way because the sites compare rates on a matrix. "You can't fool the matrix," Brown says. In other words, companies have to play by the online agency's rules, which force them to tell the truth.
That's the takeaway for people renting cars in this age of transparency. Shop around carefully before you book a car. Check the car rental site and an online travel agency. Call the company to find out if there is a better rate. You can't negotiate taxes and junk fees off your bill, but you can ensure that the price you're quoted — and not a penny more — is the price you pay.
(Featured image by DepositPhotos)
—
DISCLAIMER: This article expresses my own ideas and opinions. Any information I have shared are from sources that I believe to be reliable and accurate. I did not receive any financial compensation for writing this post, nor do I own any shares in any company I've mentioned. I encourage any reader to do their own diligent research first before making any investment decisions.