Here's why car subscription services can replace rental cars
Car subscription services are the latest trend burgeoning in the auto industry today with companies like Audi, Ford and Volvo already onboard.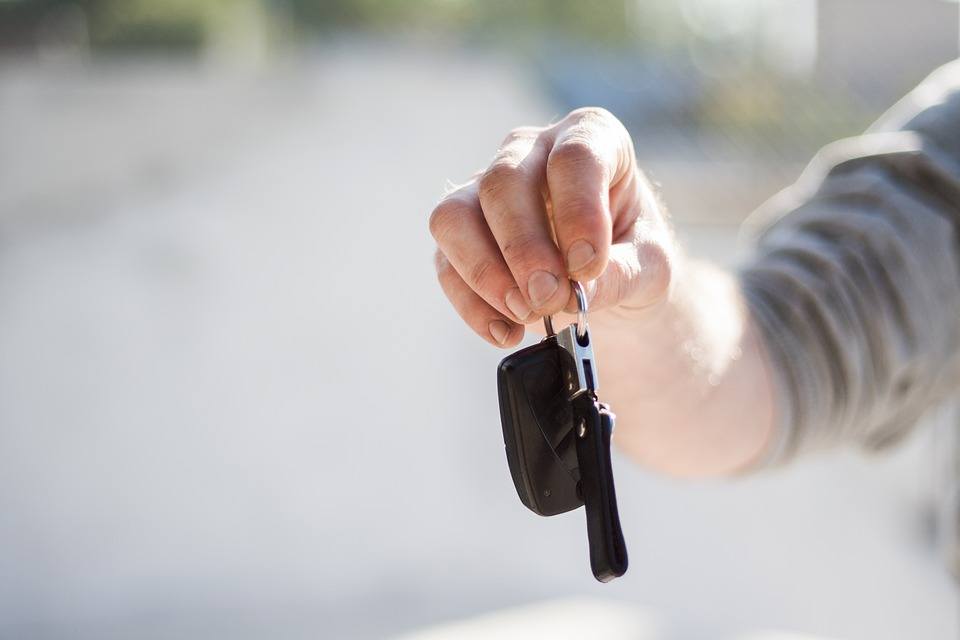 When the lease on his Nissan Leaf ran out, Paul Evans knew exactly what kind of car he wanted: None.
Instead, Evans downloaded an app called Clutch. He registered his driver's license and noted his vehicle preference and delivery address. A few hours later, Clutch delivered a late-model Audi A6 to his front door, and he joined an up-and-coming travel trend—car subscriptions.
"Since then, I've switched it out for a Corvette, a Camaro, a Lexus and even a Tesla," says Evans, a data strategist from Atlanta.
Car subscriptions offer an exciting promise. For a monthly fee that includes insurance, registration and maintenance, you can drive a selection of cars, usually with no long-term contract. But for travelers, a car subscription offers an even bigger opportunity: a chance to take your car on vacation with you—virtually speaking.
Everyone seems to be hopping on board this trend, from companies such as Clutch, Carma Car and Flexdrive, which develop both technology that helps dealerships and vehicle subscription services, to major car manufacturers, including Audi's On Demand, Cadillac's Book, Ford's Canvas, GM's Maven and Volvo's Care by Volvo.
"Subscription car services make a lot of sense," says Susan Shaheen, a University of California Berkeley expert on transportation systems. "We've already moved from an ownership model to the access model in mobile phones, movies and music—and now cars."
But will car subscriptions replace rental cars? What are the benefits and drawbacks of subscribing to a vehicle? And is ownership about to become a thing of the past?
For Evans, an $850-a-month car subscription was a no-brainer. After leasing the Nissan in graduate school, he decided to turn over a new leaf. Evans wanted to upgrade his wheels but couldn't make up his mind. The idea of being able to sample from the Clutch fleet appealed to him. As a bonus, Clutch offered to extend his subscription so that he could pick up a car when he flew to Raleigh, North Carolina. No need for a rental car.
"The cost is surprisingly comparable to leasing a car," he says.
Car subscriptions, which range from $400 to $1,500 a month, are not for everyone. Millennials just starting in the workforce, new parents who need an extra car and consultants who travel often to the same location fit the subscription profile, according to Azarias Reda, CEO of Carma Car.
For them, he says, "subscriptions are more affordable than rentals for long-term use, while being a lot more flexible than the shortest lease available."
But there's a large and, as yet, untapped market for car subscription services. Scroll back to Evans, who had the option of swapping out his car in Raleigh or Winston-Salem, North Carolina. Clutch is developing plans to add subscriptions in other cities. Someday soon, dealerships may form federations that allow reciprocal subscriptions across the country. Evans could fly to Los Angeles and pick up a car from a Southern California dealership at no extra cost to him.
At least, that's the dream, says Tripp Rackley, CEO of Clutch.
"It's an emerging technology," he says. "You never know until it works."
What are the benefits and drawbacks of subscribing to your next car? A true subscription car covers everything with one fee. There's no need to worry about depreciation when you drive it off the lot. There are no maintenance or repair bills, no insurance costs.
"You're also getting an up-to-date and recently inspected vehicle, as opposed to a used or worn-down clunker," says Gary Galloway, a senior product marketing manager for Netsertive, a marketing technology company. "That ensures a safer, more reliable ride."
Many believe this is the future of driving.
"Ownership is dead," says Tien Tzuo, CEO of Zuora and an expert on the subscription economy. "What people really want is access."
As someone who drives a lot—I'm on the road 365 days a year—and is easily bored, I'm fascinated by this trend. I see a lot of potential in car subscription services. Clutch says it doesn't consider itself a competitor to car rental companies. While that may be true, I think a lot of drivers will consider car subscription services a replacement for a rental car, once they're widely available.
Car subscriptions are in their infancy, at least for travelers, but they could be driving us toward a future in which we have even more transportation options than ever. And who wouldn't want that?
What to look for when you subscribe
Pick a solution that matches your car type
Look at the fleet or car you really want to drive. The subscription is less important if you don't like the car. For example, if you're a Ford person, you'll want to get on board with Canvas; if you prefer a Porsche, you'll want to subscribe to Passport.
Watch for mileage restrictions
They're unnecessary, and they can be expensive, Clutch's Rackley says. His studies show that people drive about the same in a subscription car as they do in an owned car – some more, some less. "It all evens out," he says. Mileage limits are there to help the dealer monetize the car, not to help drivers.
Read the fine print carefully
Are you subscribing to a car or just signing a short-term lease? Some programs require a lengthy contract or restrict you to just one type of car. Others don't. And still, others are more car-sharing services than subscription services. Make sure you know what the subscription does, and doesn't, cover before you sign up.
—
DISCLAIMER: This article expresses my own ideas and opinions. Any information I have shared are from sources that I believe to be reliable and accurate. I did not receive any financial compensation for writing this post, nor do I own any shares in any company I've mentioned. I encourage any reader to do their own diligent research first before making any investment decisions.