Cavs' Isaiah Thomas returns and its NBA impact
When sidelined superstars make their much-awaited return, interest from fans and TV ratings naturally goes up.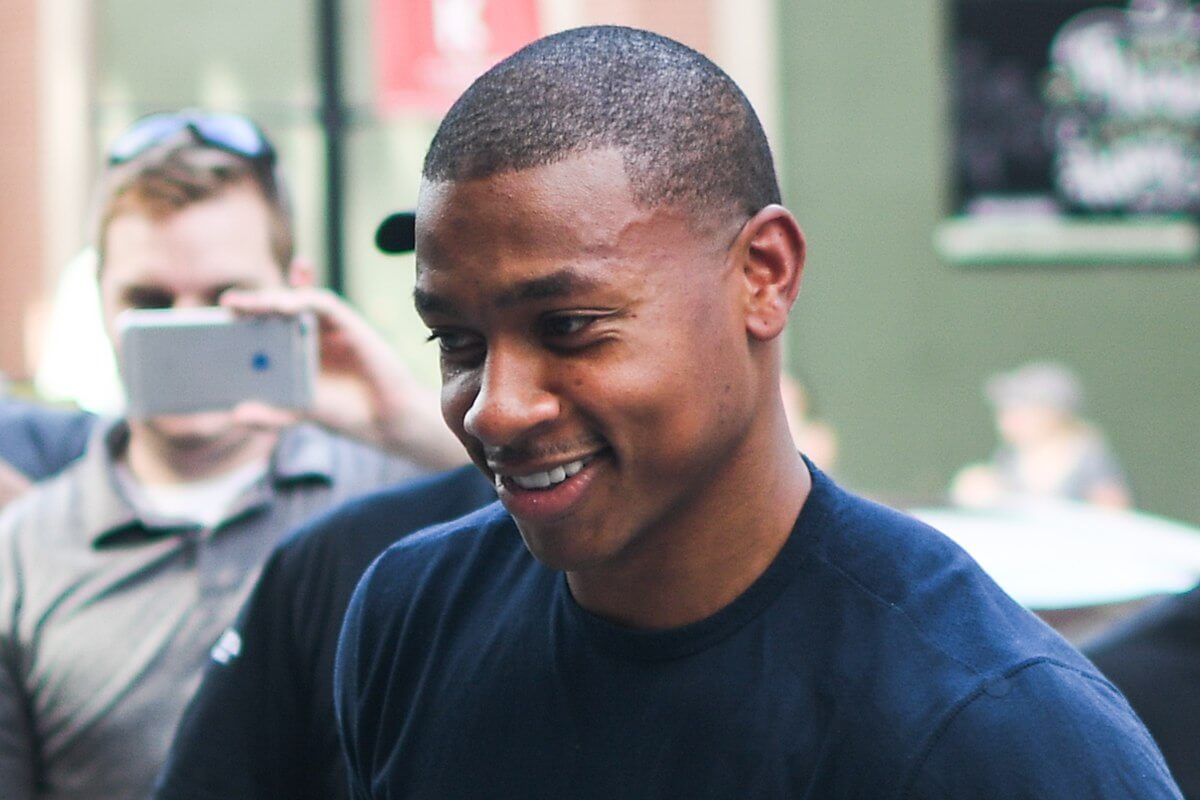 The Cleveland Cavaliers welcomed the return of spitfire point guard Isaiah Thomas from a hip injury which led to an inspired victory over the Portland Trail Blazers 127-110. With Thomas' return, the Cavs' championship ambitions get reignited and the fans get what they wish for in a marquee matchup with the Boston Celtics: an almost complete lineup.
Thomas waited for over seven months before playing again on the hard court. He suffered a torn labrum in his hip and stuck to rehab instead of having an operation. Thomas played limited minutes, as expected, but he produced an efficient outing for the night with 17 points and three assists in only 19 minutes. The Cavs new guard felt anxious but admitted everything settled down after he took his first shot.
Before the season started, he and former Cavalier scoring machine Kyrie Irving was involved in a high-profile trade that sent the two all-stars swapping team jerseys. This changed the landscape of the NBA and the media feasted on the storylines that could come out of it. Can the Celtics dethrone LeBron James' dominance in the East Conference? Can Thomas continue his scoring ways with the Cavs? Is this the start of the rivalry between former teammates Irving and James?
In the NBA, and in other sporting leagues, matchups are very crucial because they make the stories, they start rivalries and they offer something that the fans can follow. And naturally, when a star player gets injured or rested in games, it affects the TV ratings and ticket sales in the arena as it happened last year.
Injuries happen all the time to any player and it dampens the competition in the NBA, especially in crucial stretches like the playoffs or finals. Having a superstar sit for a long time on the sidelines is not good news for the league and advertising partners. Game 4 of the playoffs between the Houston Rockets and Golden State Warriors last year registered its highest TV ratings in a span of 12 years. The ratings naturally dipped after 2-time MVP Stephen Curry got hurt.
TV ratings also plummet when a healthy player is rested per team management's orders. The schedule gets hectic from time to time and coaches decide to rest their star players to avoid suffering from fatigue and injuries. Coach Gregg Popovich of the San Antonio Spurs is notorious for resting his players at various times throughout the season but NBA commissioner Adam Silver has had enough.
In a memo sent to team owners early this year, Silver claims that resting players have a big impact on "fans and business partners." After all, ESPN is paying the league $1.4 billion annually for TV rights. Frustrated fans have paid tickets and traveled from far to see their favorite players live only to know before the game that they would not be able to play despite not having any injuries.
In the NFL, after starting quarterback Aaron Rodgers suffered a collarbone injury that ruled him out of the season, the price of tickets to Green Bay Packers games fell by as much as $100. This proves that injuries of star players have big impacts on the leagues and their return creates hype and attention as well.
The most awaited matchup between a healthy Celtics and a complete Cavs is bound to happen, if not in the playoffs, probably next season owing to the injury of Boston forward Gordon Hayward. Now, fans can just be satisfied with an Irving-Thomas duel, two superstars swapped and felt unwanted by teams that traded them, and the showdown of once allies turned foes James and Irving.
(Featured image by Erik Drost via Wikimedia Commons. CC BY 2.0)