CEO Spotlight: GoPro's Nick Woodman
Nick Woodman founded GoPro, and the world of extreme sports has never been the same again because of his company.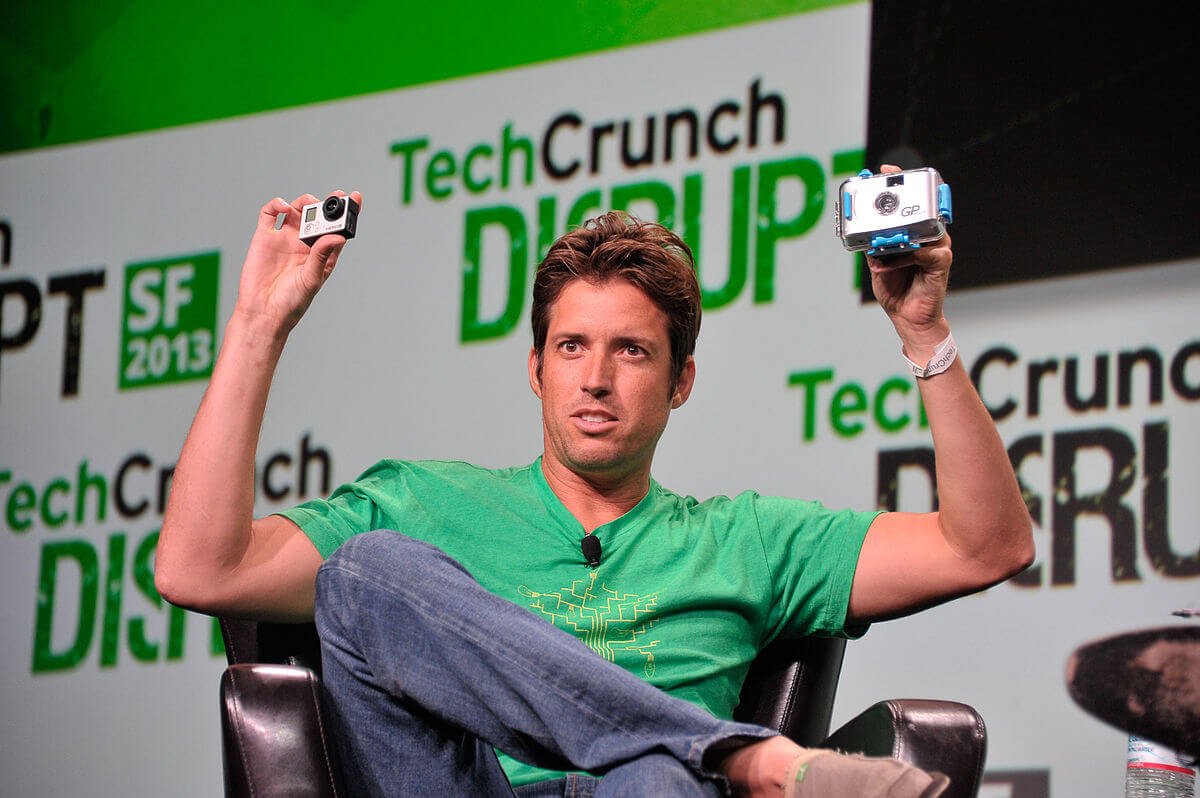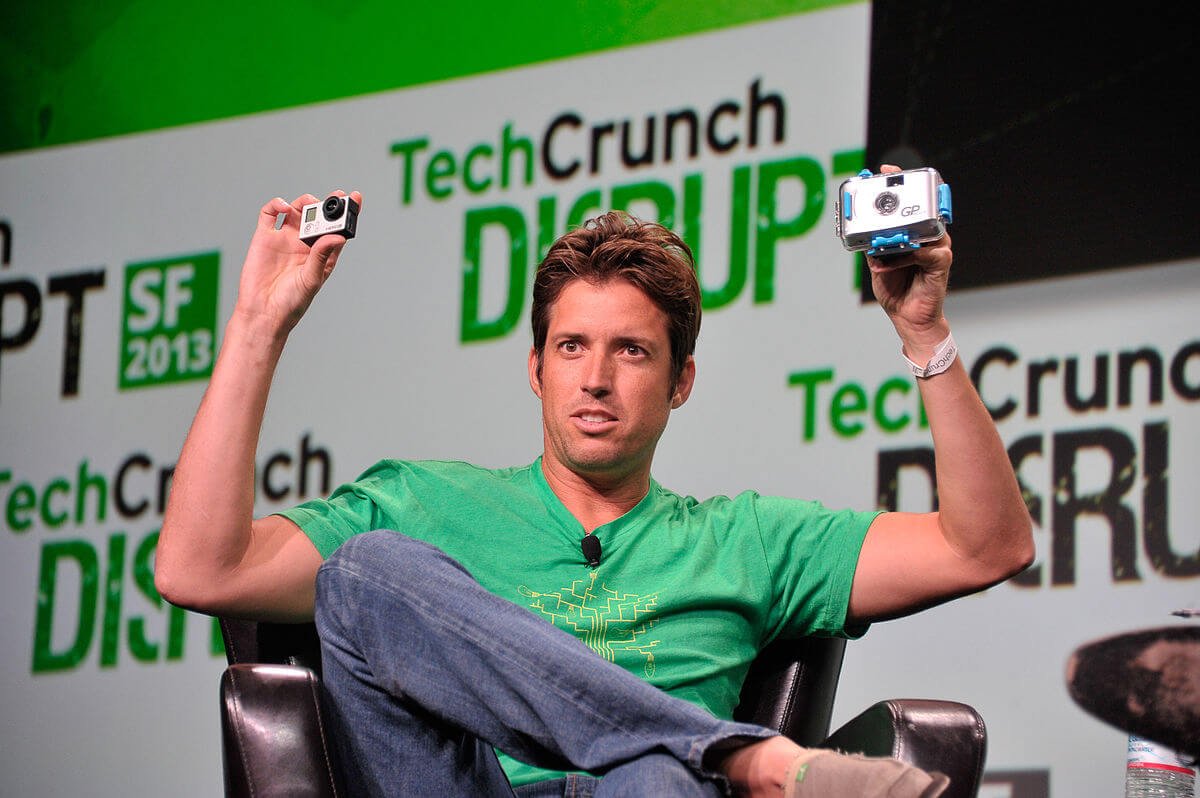 When GoPro (NASDAQ:GPRO) was launched by 27-year-old surfer Nick Woodman in 2002, the world immediately fell in love and made it the best selling camera of all time.
Brief background
Nicholas D. Woodman was born on June 24, 1975. Before being known as the man behind GoPro, he was a serial entrepreneur who founded startups that failed to gain traction, namely website EmpowerAll.com and gaming website Funbug.
Woodman grew up in California and attended the University of California, San Diego in 1997, where he earned his degree in visual arts and a minor in creative writing. He is married to Jill R. Scully, and they have three children together. Because of his odd behavior at times, he is described as the "mad billionaire." His current net worth is $990 million.
GoPro's humble beginnings
After the failure of his two startups, Woodman went on a surfing trip, which includes stops in Australia and Indonesia. He had a dilemma back then on how to capture high-quality videos of the moments and the waves while he was surfing. Nicholas then had an idea: he attached a small 35mm camera to his hand using only a rubber band to keep it in place. As a result, the first GoPro was born.
Woodman knew immediately that his idea would become a hit to extreme sports enthusiasts who want to capture quality videos but can still use both hands in the process. He wasted no time and borrowed some money from his parents. He asked $35,000 from his mother Concepcion and $200,000 from his father Dean Woodman.
Because funds were still not enough, Woodman and his wife had to sell shell necklaces from Bali and the couple even had to sell their car. A Chinese company called Hotax made the first prototype of a GoPro using the design from Woodman, the housing and the brand's logo. The camera was sold to Nicholas for $3.05, and he later sold it in markets for $30.
Unexpected massive success
Around that time, the videos uploaded on YouTube captured from GoPro cameras became a massive hit. The world has never seen such high quality and closeup videos of the adventure and action before. Soon, they were attached to surfboards, ski helmets, bike frames, and even pets, and the videos received all the love from YouTube.
The massive success brought fortune to Woodman as GoPro's market value increased to $2.25 billion when Taiwanese company Foxconn bought 8.88 percent of the company back in 2012. Then, in 2015, he became the highest paid CEO in the U.S., with a stock valuation of $284.5 million and his estimated net worth that time allegedly reaching $3 billion. In the same year, the company's quarterly revenue hit $634 million.
The company expanded from having 700 staff before the IPO to having 1,600 employees in the next one and a half year. A lot of shows using GoPro were lined up, and the company seemed to be on its way to even greater glory until challenges happened unexpectedly.
Leadership and lessons
GoPro is undergoing a rough patch. Its shares plummeted from a high of $98 to $8 last year. Additionally, the company launched a drone called the Karma in late 2016, and Woodman hoped it would usher in the era of drones in GoPro's history. However, everything went downhill afterward.
Just three months after it was launched, Karma drones were recalled after reports of crashes and battery issues piled up. Woodman tried to re-introduce the drones during the Consumer Electronics Show last year. But the company's image was already tarnished. GoPro's shares plummeted to as much as 30 percent recently.
Woodman is exploring options to help GoPro get back on track. He revealed during CES this year that he is open to selling the company. "At the heart, I'm an entrepreneur that wants to see GoPro succeed … I would be thrilled if the easiest, most efficient way to achieve that was through the sale of the company to a bigger business that could really help GoPro shine," he added.
On the other hand, he is not yet ready to give up the fight. He is excited about the discounted prices of Hero 5 and the Hero 6, which he claims have revitalized sales.
Woodman shared a lesson he learned during this challenging time. He says that being good at one thing does not mean being good at everything. GoPro might have suffered from thinking all its products will be as good as the GoPro series. As the case with the drones, the opposite happened.
All is not lost. Woodman recognized his mistakes and is now striving to put the company back up.
People who want to become successful in startups need to look up to how Woodman built his empire. He followed his passion and provided a solution to a glaring need, which is a high-quality camera that can be used while surfing. He claims that it all boils down to having fun while doing what you love. "It sounds cheesy, but if you are having fun, people will love your company, you will be more successful, and more ideas will come your way," he added.

(Featured image by TechCrunch via Wikimedia Commons. CC BY 2.0)