Why cities should provide free Wi-Fi access to all residents and visitors
Connectivity has become more important now than ever.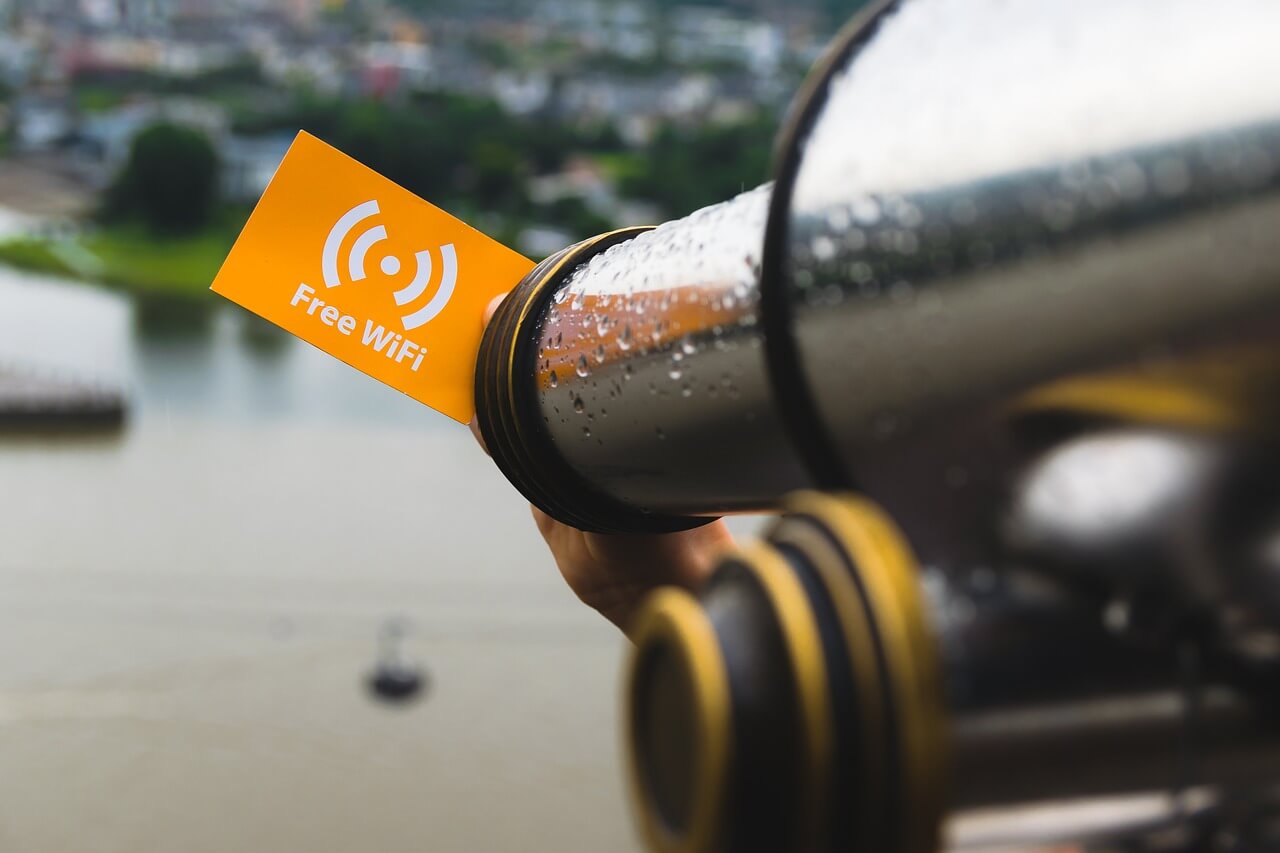 Due in large part to gadgets like data-ready smartphones and tablets, many of us are extremely dependent on the internet. Depending on your usage, walking into a "dead zone" that doesn't have Wi-Fi coverage may feel like as much of a hindrance as losing the device or having it stolen.
With the understanding that so many people rely on it, a growing number of municipalities offer free Wi-Fi access to those who live in the area or are visiting. This decision brings many mutual benefits.
Connected cities become seen as tech-friendly places
Individuals aren't the only ones who love connecting to Wi-Fi—businesses depend on that capability, too. Of course, most companies prioritize setting up the internet in their premises upon setting up a branch in a new town. However, they often still consider how publicly available Wi-Fi is if representatives from the business need to get work done outside of the office.
Some cities have also become more innovative by looking at what comparable destinations had to attract young, working-class people. Since younger generations are more likely than older ones to use Wi-Fi, equipping a city with Wi-Fi access could make it a target for businesses that are trying to attract young workers.
Company personnel wouldn't have to purchase mobile hotspots for employees on the move. They could instead instruct users to connect to open hotspots within the city.
That approach becomes much safer if an employee has a phone with the Wi-Fi Assistant feature. Initially only available through Google's Project Fi network and on Nexus phones, it's now part of Android's Oreo operating system. When a person chooses an open hotspot that's deemed "trustworthy" by the service, the individual's data gets sent through a Google-managed VPN tunnel for security purposes.
Also, the management team at a tech-centric company probably won't want to form a presence in a place that doesn't offer public Wi-Fi for free. They'd probably consider wireless connectivity a basic service and feel a town that doesn't have it yet isn't advanced enough to warrant moving there.
Accessible Wi-Fi reduces the strain on data networks
We've all noticed how much slower websites, YouTube videos, and MP3 files load when the only way to access them is via an overtaxed network. Advocates for free public Wi-Fi say it could help increase the availability of "community Wi-Fi."
Provided by people who have Wi-Fi in their homes, this kind of connectivity reserves a small portion of a household's unused allotment to individuals nearby who can access it for free. A tech-savvy user could get online via that Wi-Fi hotspot when walking past a particular house, for example. If enough people participate, this approach could reduce the bottlenecking effect that happens when too many people use networks that are already near capacity.
Even if that kind of Wi-Fi isn't widely available, the presence of public hotspots encourages people to use those instead of the connection points in their homes. Public Wi-Fi gradually makes home-based networks more accessible to others and lets individuals avoid data caps by connecting to complimentary Wi-Fi instead of using that which comes with their plans.
Cities can make visitors feel more at ease
Like anything else, bringing complimentary Wi-Fi to a town has pros and cons. One of them is the expense involved for the city, which usually translates into higher tax rates for residents. However, a significant benefit of the offering is it aids people who are visiting the area—to decide if they want to move there, in some cases—feel more comfortable while finding their way around. Wi-Fi could enable them to discover fresh new restaurants or locate the nearest bus stops.  
Getting a city set up with free Wi-Fi access for everyone is possible but not without the backing of local officials who realize the value of offering that service.
The perks discussed above could spur them to understand that by not providing it to citizens and people who are just passing through, they're making the destination fall behind in these tech-driven times.
—
DISCLAIMER: This article expresses my own ideas and opinions. Any information I have shared are from sources that I believe to be reliable and accurate. I did not receive any financial compensation in writing this post, nor do I own any shares in any company I've mentioned. I encourage any reader to do their own diligent research first before making any investment decisions.