China prepares for state cryptocurrency by censoring anti-blockchain claims
China, the second-largest economic power in the world, is getting involved with cryptocurrency at a government level, in the hope that a state-created cryptocurrency will protect China's foreign exchange sovereignty. What does this mean for the world's economy and investors? Is it the beginning of the end for crypto protagonists like Bitcoin, or will cryptocurrency become completely normalized?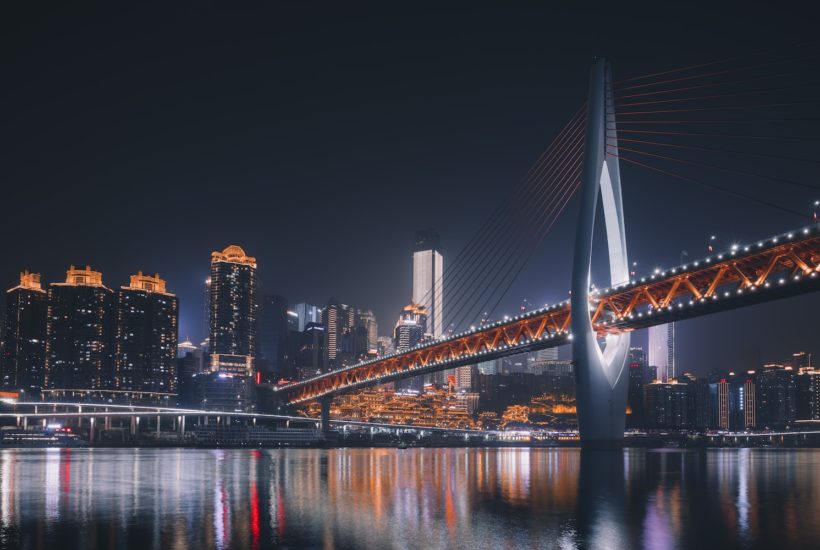 Cryptocurrency has been in a strange place over the last decade. When the idea was just starting up, cryptocurrency was a niche interest. Now even governments take the concept seriously. Suddenly, China's stance on the crypto has taken a turn, and now there is more legitimacy than ever for this futuristic economic shift.
China has laid the foundations for a state cryptocurrency slated to be enacted in January 2020. This decidedly sudden change has given cryptocurrencies like Bitcoin and their investors the gift of legitimacy and a possibly bright future.
With the second-largest economic power in the world getting involved with cryptocurrency at a government level, the rest of the world won't be able to ignore this new innovation anymore. Still, there is the question of why China is making this bold move in the first place.
China and cryptocurrency
This change in policy is quite sudden and surprising given China's historic stance against crypto. While anti-blockchain rhetoric is being restricted now, all blockchain exchanges and platforms were banned not very long ago. In 2014, the People's Bank of China or PBOC was already looking into creating a cryptocurrency before they were banned. Now, the rules have changed.
According to CNLedger, the source of this news, China is now advertising blockchain courses through social media. This comes on the heels of the new law effective in January 2020 stating that China is aiding the development of crypto business and making strides to put more security in cyberspace. There has also been some chatter that articles against blockchain are now being banned.
Why State cryptocurrency?
The use of a state-created cryptocurrency rather than ones already in use, like Blockchain, is a smart move on China's part. The PBOC, China's central bank, is hopeful that the move will protect China's foreign exchange sovereignty. The CEO of Circle, an American cryptocurrency firm, thinks that this move by China could force the world to begin using the yuan instead of the almighty Dollar.
The world's reserve currency is currently the United States dollar. About 58% of foreign exchange reserves are in United States dollars, and about 40 percent of the world's debt is denominated in dollars. With China's move to create a state cryptocurrency, the reserve currency could easily change as technology advances.
Why censorship?
Censorship on this level is nothing new to China. Due to all sorts of policies, the government controls a large swath of social media, allowing the people to see only what's approved by the state. However, sudden shifts, like the stance on cryptocurrency, aren't common. To be fair, as of now, China is keeping restrictions on cryptocurrencies outside of the government's power.
By creating a national cryptocurrency and restricting the use of others, China can continue to control the economy within its borders while also spreading out to the world. Before long, it's likely that other countries will create state cryptocurrencies without the restrictions of others that already exist. However, by doing so, this could spell the end of current cryptocurrencies.
Why is this important?
China's state cryptocurrency is going to change the game of investing. Not only does this move give cryptocurrency legitimacy in the world's economy, but it may also force countries and investors to start using cryptocurrency if they haven't already. Cryptocurrency and fiat money work in entirely different ways. With other countries not considering cryptocurrency as legal tender, like the United States, investing may become difficult.
In China's case, their state cryptocurrency is going to be backed by their central bank, meaning there is a certain amount of supply that corresponds with how much wealth China has.
Other cryptocurrencies do not have the backing of any central banks. The lack of an intermediary is what originally made cryptocurrencies popular and why most people use them in the first place. Now that nations are getting involved, investing with cryptocurrencies is going to be much the same as investing with any other legal tender, effectively getting rid of what made cryptocurrencies special to many people.
The economic future
To predict what will happen with cryptocurrency in the future would be a very difficult task. There are guesses to be thrown around, like the fall of Bitcoin and rise of legal tender crypto, but what will actually happen can be almost anything. What we know for sure is that China's move for this new law will effectively make waves all across the world very quickly.
The year 2020 is going to be very big in deciding cryptocurrency's fate, whether crypto will change forever, be swept away in the rush for change or just stay exactly the same. Whatever happens in 2020 will be the deciding factor. So while we don't really know and can only speculate on what can happen, we will see the future unfold very soon and very quickly.
—
(Featured image by Toby Yang via Unsplash)
DISCLAIMER: This article was written by a third party contributor and does not reflect the opinion of Born2Invest, its management, staff or its associates. Please review our disclaimer for more information.
This article may include forward-looking statements. These forward-looking statements generally are identified by the words "believe," "project," "estimate," "become," "plan," "will," and similar expressions. These forward-looking statements involve known and unknown risks as well as uncertainties, including those discussed in the following cautionary statements and elsewhere in this article and on this site. Although the Company may believe that its expectations are based on reasonable assumptions, the actual results that the Company may achieve may differ materially from any forward-looking statements, which reflect the opinions of the management of the Company only as of the date hereof. Additionally, please make sure to read these important disclosures.