Industry leader Aurora Cannabis places $20 million bet on emerging cannabis company, Choom Holdings
Aurora Cannabis secures right to increase ownership to 40% of Choom Holdings, Inc. (CSE: CHOO | OTCQB: CHOOF) at $2.75 per common share.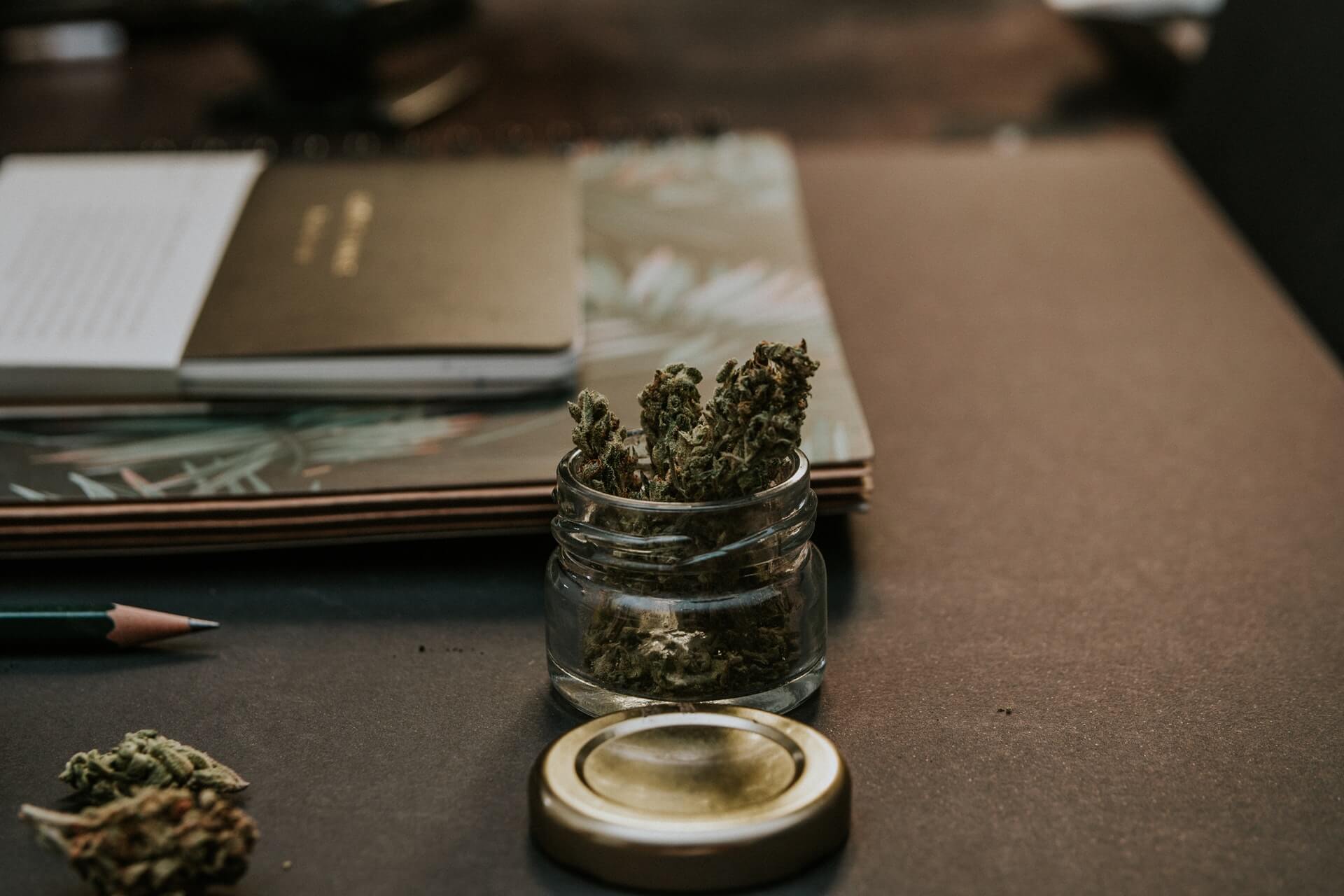 Aurora Cannabis secures right to increase ownership to 40% of Choom Holdings, Inc. (CSE: CHOO | OTCQB: CHOOF) at $2.75 per common share.
Highlights
Canadian cannabis retailers are inheriting the $5.7 CAD billion of demand left behind by the black market this is expected to grow to $9.2 CAD billion by 2025
The winners of the Canadian race to retail will become the future giants of the global Cannabis market, predicted to be worth $146 billion USD by 2025
Aurora Cannabis, Inc. cannabis have bet big on cannabis retailer Choom Holdings, Inc. Their investment in November of $20 million has bought Aurora's total investment in Choom up to $27 million. With this investment Choom intends to accelerate its sophisticated retail channel expansion in the Canadian adult use market, and is committed to establishing Choom as a dominant national cannabis retail brand.
Ever since Canada officially legalized recreational marijuana in October Cannabis stocks have faced a turbulent time. This is obviously in part due to investors "buying the rumor, selling the story" but it's also because investors are trying to decide what is next for the Cannabis sector. While investors are trying to pinpoint the next niche some companies have already put their plans into action. CHOOM Holdings, Inc. (CSE: CHOO | OTCQB: CHOOF) is betting that the next big battleground will be retail and they are already putting their plans into place.
Complicated rules and logistics are Opportunities for Smart Cannabis Companies
Just a few days after legalization Canada was already having major supply problems. Both Quebec and Ontario were running out of marijuana due to a series of postal strikes and complicated licensing regulations mean that many of Canada's most populous cities will not have enough dispensaries to feed demand. This will continue to feed the grey market demand in Canada, estimated to be worth about $5.7 billion in 2017.
In the past this demand was met by "grey-market" dispensaries. These were technically illegal cannabis shops whose existence was tolerated by local authorities. They offered a relatively safe way for Canadian consumers to obtain weed and ensured that funds stayed out of the hands of black-market dealers who dabbled in harder substances like cocaine and heroin.
Unfortunately the complicated way in which licenses are issued is beginning to cause big problems for these grey market businesses. Dispensaries in Vancouver, one of the most marijuana friendly cities in Canada, have faced a difficult dilemma. They either have to shut down and wait until they obtain a license or continue operating and risk being denied in the future. Other retailers and dispensaries around Canada are facing similar dilemmas, a problem compounded by a lack of standardisation.
"retailers will be inheriting a $5.7 billion massive market"
Each province and municipality can control how marijuana is sold and whether dispensaries and retailers are allowed to operate in their jurisdiction. For example a number of municipalities in Ontario, including Markham and Richmond hill, have outright said that they will not allow brick and mortar retailers in their cities. This will force residents of those cities to purchase online and with postal mail order delivery and will likely keep grey market demand in those areas high.
Another dilemma for Canada's large growers is that they are generally not allowed to operate retail outlets in Canada. For example British Columbia and Ontario  has set up a complete firewall between growing and retail operations. This means that large growers like Aurora are forced to rely on third parties to get their product to their shelves. The fact is that the chaos of Canadian legalization is currently preventing big cannabis producers from making any money. They simply can't reach any of their consumers.
While this makes for grim reading if you're a grey market producer or a consumer it represents a huge opportunity for Cannabis entrepreneurs. With their biggest competitors, established grey market businesses, being forced to the sidelines there is an absolutely massive vacuum waiting to be filled. New businesses are just as likely to obtain a license as established grey-market dispensaries and in fact might benefit from their ability to select retail opportunities with the highest chance of obtaining a license.
In effect the retail playing field has been reset. This gives cannabis focused retailers like Choom a significant opportunity. If they can win the scramble for retail space in Canada they will be perfectly placed to expand into a global market predicted to be worth $146 Billion USD by 2025. This new reality marks the beginning of the next era of the Cannabis market, the race for retail.
Canada represents the first battleground
Why is the battleground for retail so important? It comes back to that $5.7 billion figure, retailers will be inheriting this absolutely massive black market demand. Despite the initial teething problems retail is expected to make up the bulk of Canadian marijuana spending. This market is predicted to grow to $9.2 Billion CAD by 2025. In the context of a market predicted to be worth over $146 Billion USD by 2025 this might seem insignificant but the figures only tell half the story.
By being the first G7 country to legalize marijuana Canada has in effect turned itself into a testing ground for an arsenal of retail and marketing techniques. As companies compete to find their own niches the winners of the struggles beginning in the Canadian market will emerge with battle-tested experience and the right tools for the job. These victors will be best equipped to expand into the rest of North America and beyond as international attitudes towards recreational marijuana begin to relax.
The real trick for investors will be identifying which brands are most likely to come out on top. Even a cursory look at the Cannabis sector will tell you that that stores which will come out on top are those that establish a large retail channels early. CHOOM Holdings, Inc. (CSE: CHOO | OTCQB: CHOOF) is already way ahead of the game here. In 2018 Aurora Cannabis Inc. (TSX: ACB) (OTCQB: ACBFF) announced their initial investment of $7 million into Choom. In addition the company has just announced that Aurora have invested a further $20 million into the company – at a premium to market price. This Brings Aurora's total investment up to $27 million. Aurora has also secured the right to purchase up to 40% of Choom at $2.75 per common share.
This represents a significant strategic investment by one of Canada's most well known Cannabis producers. Aurora already has a massive production capacity of over 140,000 kilograms of Cannabis through its own facilities. They plan to expand this to produce more than 570,000 kilograms by 2019. These numbers, while impressive, are little more than vanity figures if Aurora can't reach their consumers.
This is where Choom comes in. By diversifying into retail focused providers like Choom Aurora is able to ensure that a company they have a significant stake in has the necessary capital to establish itself as a leader in the Canadian Cannabis retail market. A robust, legal, retail market led by a battle-proven team will prove to be a huge boon to Aurora as the US market opens. The rocky road towards legalization in Canada is likely to prove indicative of legalization efforts in other nations, including the US. Choom will have forged the necessary experience in Canada to give them a significant advantage when moving into new markets.
Location is the key
In any business it's the early adopters who will see the best returns. The problem most first movers face is access to capital. The massive investment by Aurora has neatly solved this problem for Choom. They have been able to use these funds to secure retail opportunities across Canada and already have a head start over the opposition. With the initial investment by Aurora of $7 million Choom was able to lay the foundations of an empire.
In order to obtain a license in Canada it is necessary to already hold a lease on a property. This means that picking the right locations is absolutely key. You need to ensure that your select aligns with both provincial and municipal regulations whilst also being a good spot for retail. Choom has been particularly careful to only select locations that have the highest opportunity of being approved for a retail license.
Clever branding brings new opportunities
Picking the right location is the beginning but what really sets Choom apart from their competitors is their unique branding. They have had the team behind some of America's most iconic shop-floors design each of their retail locations. This ensures that each of their locations will be modern, chique and provide the ultimate experience for their customers.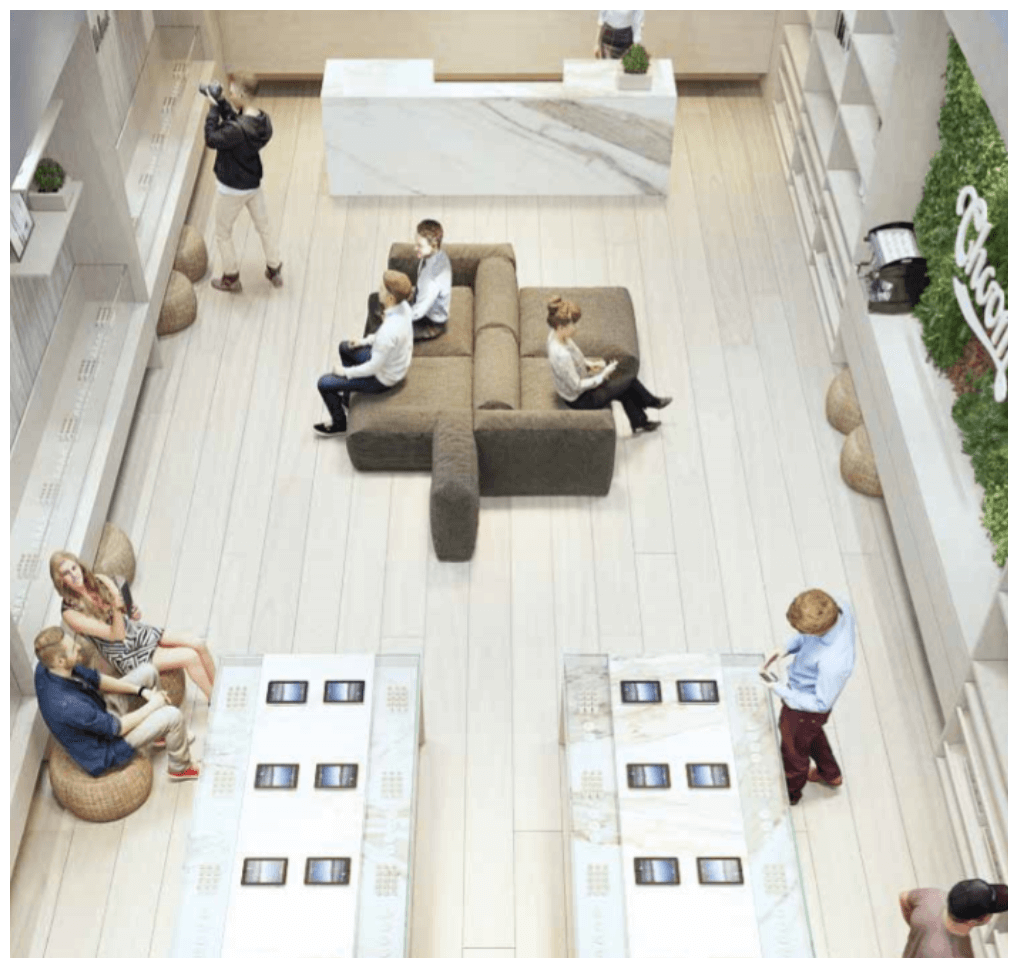 Outside of their shops Choom have cultivated a unique brand that finds its roots in Hawaii The word Choom is Hawaiian meaning "to indulge in Pakalolo", or Marijuana, and perhaps surprisingly has a history with former US President Barack Obama – a previous member of the Choom Gang.
"The Choom gang" originates from Hawaii in the 70s. These were a group of friends who counted the future president of the United States, Barack Obama, among their number. The Choom brand is all about cultivating good times with friends and it breaths the relaxed, chilled vibe that has long been associated with Hawaii.
Choom is in pole position to win the race for retail
It's clear that Aurora believe that CHOOM Holdings, Inc. (CSE: CHOO | OTCQB: CHOOF) will be one of the big winners in the Canadian race for retail. They are already incredibly well positioned to take advantage of legalization and snatch up a good chunk of the $6 billion in demand that was previously being met by the black market. Choom have also shown themselves able to pick optimal real estate locations and play the Canadian license game.
The winners of the upcoming retail war in Canada will be the future "Amazon" of Marijuana. They will have the knowledge, tools and experience to enter into and dominate markets around the world as well as the necessary clout to attract only the best suppliers to stock their shelves.
By cleverly playing on a unique brand Choom is also able to really set themselves apart from any competition. If they are able to gain brand recognition early on in the race then they are far more likely to succeed in the long term.
Inexperienced investors might be concerned about the Cannabis markets downturn but the truth is that Cannabis is far from over. The initial stages of the market are finally coming to a close and we are moving onto the next big battleground. Investors with foresight are trying to predict where this will be and for our money it will be the Canadian retail market.
CHOOM Holdings, Inc. (CSE: CHOO | OTCQB: CHOOF) has the support, the management team, and the opportunity. They are already shaping up to be one of the strongest competitors and it is likely that you will hear their names on investors lips as the cannabis market continues to grow.
—
This article may include forward-looking statements. These forward-looking statements generally are identified by the words "believe," "project," "estimate," "become," "plan," "will," and similar expressions. These forward-looking statements involve known and unknown risks as well as uncertainties, including those discussed in the following cautionary statements and elsewhere in this article and on this site. Although the Company may believe that its expectations are based on reasonable assumptions, the actual results that the Company may achieve may differ materially from any forward-looking statements, which reflect the opinions of the management of the Company only as of the date hereof. Additionally, please make sure to read these important disclosures.