More consumers are embracing Alexa and businesses need to get in on the group hug
Voice search tech like Alexa is growing faster than smartphone technology. If companies aren't jumping on this bandwagon now, they'll be left far behind.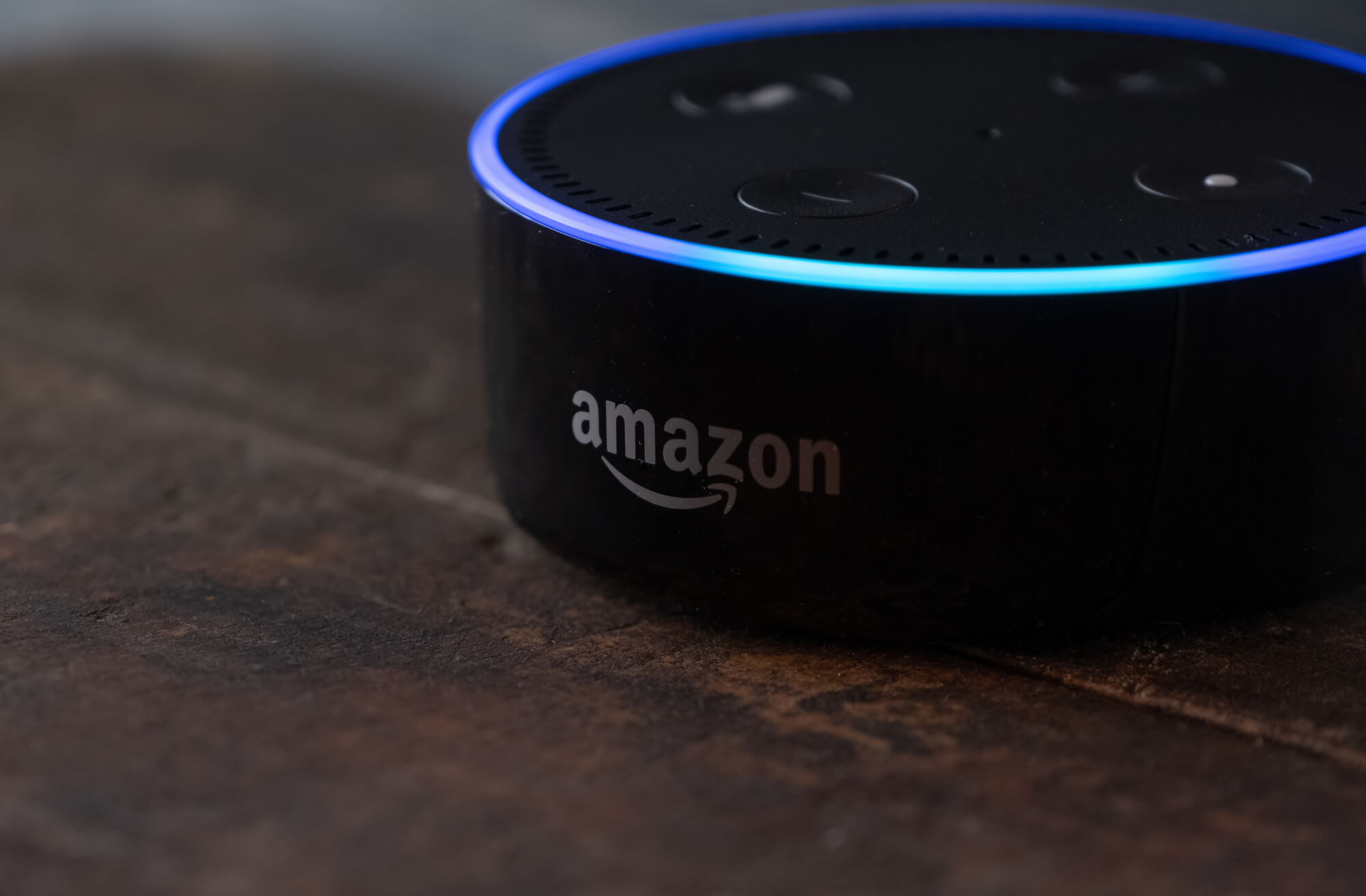 Launched in late 2014, the Amazon Echo smart speaker tower and its silky-voiced intelligent personal assistant named Alexa revolutionized the way people consumed music and got their morning headlines. No more turning on a TV or radio or even pushing a button on a screen of the iPhone. They simply asked Alexa.
But in the short span of four years, the use of Echo and Alexa has widened outside of novelty in-home entertainment purposes and into the realm of some serious assistance with activities like domestic chores, scheduling appointments and booking hotel rooms.
Because more people are relying on smart speaker devices to find essential everyday information, the adoption of this technology is moving even faster than that of smartphones 10 years ago. According to NPR-Edison research, 43 million adults (18 percent) in the U.S. now own a smart speaker, and worldwide ownership is projected to reach 225 million in two years.
Even with this sort of growth, the integration of smart speaker and voice command technology is still in its infancy, but several companies are leading the charge to meet this new consumer demand.
Companies that have already embraced Alexa
Good ol' Campbell's Soup was one of the first to incorporate smart speaker technology, partnering with Amazon way back in late 2015 to develop an Alexa "skill" (she has 30,000 of them now) that allows her to be able to suggest recipes based on the Echo user's preferences. In early 2016, Dominos was the first pizza delivery company to offer ordering through Alexa, with Pizza Hut following suit later that year. In early 2018, Whirlpool teamed up with Amazon to allow people to use the Echo to perform household tasks like starting your dishwasher or adjusting your refrigerator's temperature.
According to the Digital Marketing Institute: "Just as quickly as voice is taking off among consumers, so too is it driving a need among businesses to develop a voice search strategy to incorporate into their digital marketing plans, because voice is changing the way people search for and find brands to interact with. Having a voice search strategy today isn't just important for ensuring your customers can find you, but it's also necessary when you want to prevent prospects from finding your competition instead."
The aforementioned established brands obviously saw a need to embrace voice technology early on, but newer brands are also making the leap. For example, PatientPop, a healthcare practice growth platform that specializes in automating each aspect of the healthcare experience for patients, unveiled in August of 2018 that it now supports voice search through Alexa. This helps patients receive up-to-date information about PatientPop practices—locations, hours of operation, etc.
"We've already observed an uptick in voice search, and we expect even more patients will use voice search to find quality care, because major companies like Amazon continue to develop technologies to make voice assistants even smarter," say Luke Kervin, PatientPop's co-founder and co-CEO.
Why is voice search exploding?
Speaking to an intelligent box that literally converses with you is, well… fun. But once that novelty wears off, there are more utilitarian reasons voice search is so appealing.
It's getting more accurate

. With Google's word recognition accuracy on the rise from 80% a few years ago to over 90% now, people are becoming less annoyed at not being understood by Alexa without saying an exact phrase.

Talking takes less time than texting

. Let's face it—everyone's looking for ashortcutt even in this fast-paced world. Alexa provides that.

Hearing a voice is more natural.

We are all (hopefully) still human, and to hear a voice even while performing mundane household tasks has much more of a comforting, personal effect then pressing a button. The potential for companies to take advantage of this last aspect of voice technology to create personalization in the customer experience is boundless.
Many businesses—old and new, corporate and startup—have already taken the leap into adapting smart speaker technology into their strategies. But as the trend continues to grow among consumers, it's high time leaders in all industries start singing the praises of Alexa and embrace her voice.
(Featured photo by DepositPhotos)
—
DISCLAIMER: This article expresses my own ideas and opinions. Any information I have shared are from sources that I believe to be reliable and accurate. I did not receive any financial compensation for writing this post, nor do I own any shares in any company I've mentioned. I encourage any reader to do their own diligent research first before making any investment decisions.