Content marketing is critical for your restaurant business
In the digital age, content marketing is a tool that can help promote your business, boost its popularity and increase your customer base.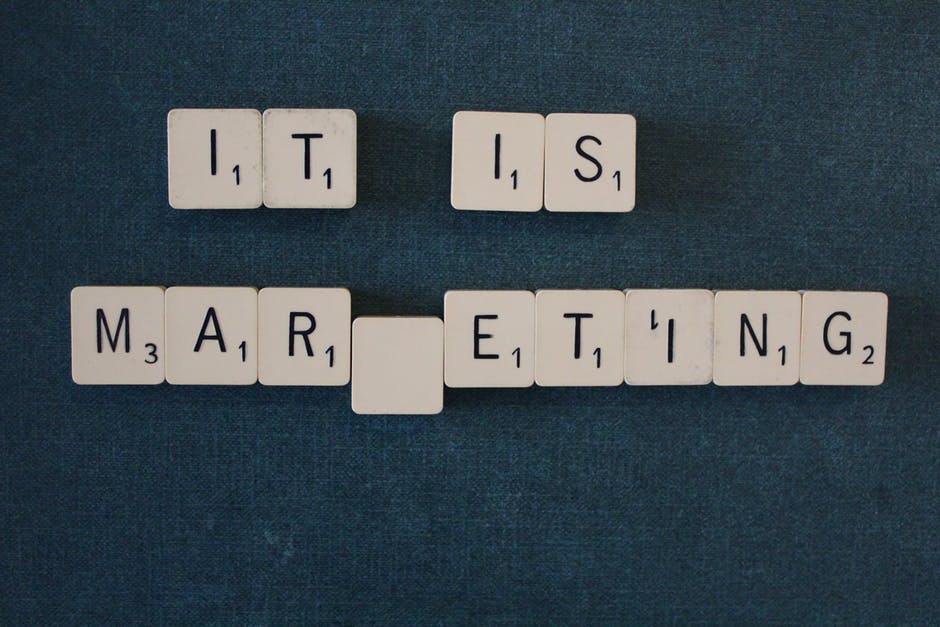 Marketing for the F&B field requires you to stay on top of changing trends and appreciate what is working right now. Traditional promotion efforts (or worse, not promoting your business at all) may no longer work in this day and age. Now, it is all about digital marketing.
In a digital era, there are many ways to promote your business effectively. One of these is content marketing. This is an essential component to help you reach customers through social media, blogs and other online resources like your restaurant's official website. Understanding how content marketing will help you get the right people who can help you market your business.
Understanding content marketing
Content marketing is basically what you put on your blog, social media pages and website about your business. With a restaurant, your content will not only be text but images and videos as well. While it has been a customary move to entrust your website and online presence to those you deem competent (IT firms, programmers, tech-savvy family members), if they are not exploiting content marketing avenues and instead only focusing on informatics, they are squandering potential profits for you.
To give a more professional definition, this type of marketing focuses on the creation/distribution of pertinent content intended to attract, retain and ultimately engage your target audience, both current and future.
While this might often be misconstrued as advertisement and promotional offers, it actually is meant to focus on credible and valuable information intended to engage the audience. This kind of marketing is designed to set you apart from the competition by strengthening your presence online and drawing more recurring traffic to your website.
Do not forget: content marketing is intended to boost sales, generate new business opportunities for you, and give you new customers.
The marketing strategies vary depending on your target audience. For example, the message you have to convey to teens on Facebook is going to be different from the one that would engage middle-aged housewives hunting recipes on the internet.
To help you get organized in this regard, I've laid out three steps you can follow.
1. Content marketing strategy
There are no great strokes of luck that successful businesses experience throughout their operations. If you see a business (yes, even your competition) succeeding in reaching customers and expanding, there is a unique marketing strategy that is working behind it all.
Think of it like you were ordering supplies for your restaurant. You follow an organized list to ensure that you have the appropriate stock of goods, without excessive overstocking. This same detailed thought can be applied to the things that you publish online. McDonald's doesn't need to blow up its Facebook page with posts about their sandwiches. Instead, they follow a concise and meticulously thought out business model seen in every post they share.
A good rule of thumb is to not add content that doesn't have a place in your marketing model. If you are ever on the fence about content you are considering publishing on your site or social media accounts, ask yourself two questions: (1) Do I need this? (2) What do I hope to achieve with this content?
2. Creating your content
Have you ever heard of the five W's of internet marketing (content creation)? Apply these to all of your projects:
Who am I talking to? Your target audience

What am I talking about? The message you are trying to get across

When should I publish? Time and frequency

Where do I publish this? The best location (website, social media, other platforms)

Why am I publishing this? The overall objectives of the content
When you are pondering these questions, consider the secret ingredient: thinking before publishing. It is easy to get swept away with nonsense content that doesn't cater to your audience or that only appeals to you. Consider if the content can grab the attention of your target audience and if it is the right time to submit it. This will help you to find a better reception.
Once you have narrowed down the kind of content and some of the specifics, it is time to get into making the content itself. This can be in a number of different mediums: images, podcasts, videos, blogs and more. Work on it some and take a break until another day. Give yourself space in between working on the content so that your brain doesn't become too familiar with the content to gloss over errors that might exist. Taking a step back and returning later can also help you to see visual content anew and determine if it fits your plan.
Engaging audience is easy to do for many people who employ storytelling as a fundamental component of their marketing strategy. Be fresh and unique in everything you create, but at the same time focus on telling your story through valuable information your audience wants and needs.
Visual content is the best way to do this for those promoting restaurants. This can be subdivided as well into infographics, photos, images and, best of all, video. You can get very creative and in-depth through storytelling on a visual stage, as they are the backbone of digital marketing on the internet.
Here are some ideas that can focus your imagery for content posts:
Recipe tutorials

Interviews with your chef

Interviews with customers

Upcoming events for your restaurant

Short cooking shows

Proper food preparation
Another thing worth considering in all of this is the effectiveness of a blog. You can add one of these to your website to help you have another good avenue to distribute your fresh content to the audience. This allows your customers to see the human side of your brand and see your company as an approachable and down-to-earth entity.
New to blogging? Here are some ideas to get the ball rolling:
Recipes for some dishes you prepare

Tastings

Diet encouragement

Vegan and vegetarian-friendly foods

Interviews with your chef

The events in your area

Wine tips and pairings

Short stories to share
3. Statistical analysis and tracking
Monitoring is a phase that comes after the creation and scheduling of your content. You can and should appreciate the effectiveness of each thing you put on the internet, monitoring its success from comments and reviews at the time.
Utilizing statistical analysis to get a literal breakdown of how certain campaign strategies you have implemented affect traffic to your site or help you draw in more customers to the restaurant. The more you know about what works, the easier it becomes to streamline your strategy into effective marketing.
Feel like your content marketing is drawing in customers to your restaurant? Have concerns about where your campaigns might lack attractive qualities? Share your experience, good or bad, with us below in the comment section.
—
DISCLAIMER: This article expresses my own ideas and opinions. Any information I have shared are from sources that I believe to be reliable and accurate. I did not receive any financial compensation in writing this post, nor do I own any shares in any company I've mentioned. I encourage any reader to do their own diligent research first before making any investment decisions.