How cooperation can benefit your business in the digital age
For businesses to move ahead and succeed, they must now be in full cooperation and productive partnership with local government, community, and parallel business.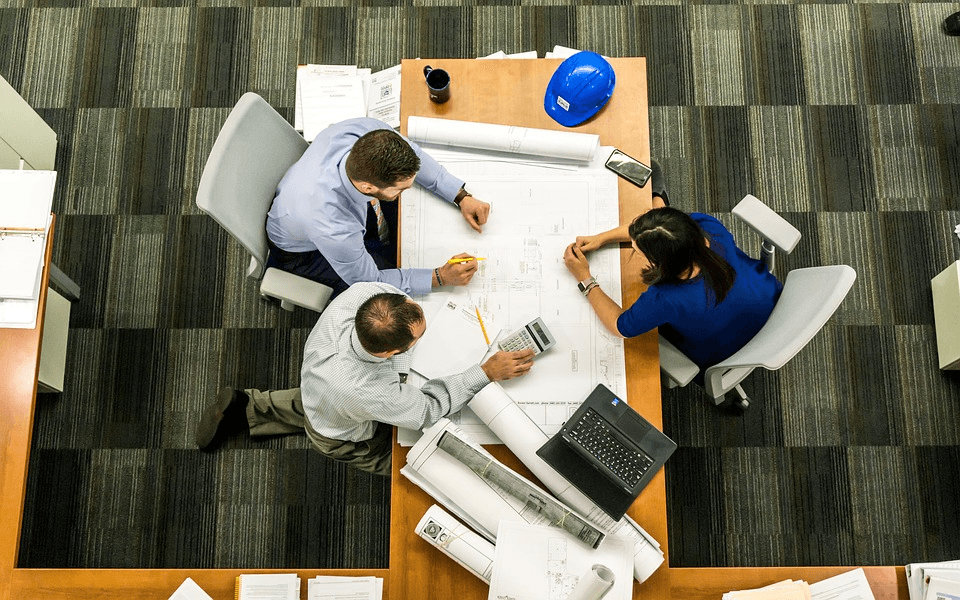 We are often focused on cooperation within the workplace, and to be sure, workplace corporation is vital for effective work teams.
Workplace cooperation allows for an energetic and engaged group who will further the business mission and vision. It fosters unity and increasing productivity.
However, cooperation for business should extend beyond the four walls of your organization. Cooperation should be occurring between all interested parties and stakeholders.
That includes business to business cooperation, between the business and the community, and between local government and the business.
The casual statement, "There's an app for that", is no longer just a comical jibe. It is a reality.
The world of the 21st century is a connected world. Cooperation is helping business to solve problems they would never have solved on their own. Being connected has meant finding solutions through collaboration and cooperation with surrounding entities.
Business cooperation
Business to business cooperation is an important part of long-term marketing. Small business and start-ups are often fixated with the competition, and how to counter competitive threats. A smarter approach would be to begin looking at who your allies are.
Who is that you could be cooperating with, in order to increase your own market share?
One example that comes to mind would be the hair and beauty industry. This is a fiercely competitive industry.
The temptation for many salon owners – who don't want to be left behind or miss the latest trends – is to focus on their competitor.
But there is also plenty of opportunity for cooperation. One marketing strategy for small business wanting to co-operate with other business is to ask the question, who else is in business serving the same clientele – though with a different service or product.
For busy hair salons, a lucrative client base is often the wedding party. This same target market is also serviced by the limousine industry. Here, there is room for cooperation between the two businesses.
Neither is a direct competitor, and both benefit from the increased exposure that the other can provide through clever cooperative marketing.
These forms of collaboration are showing themselves to be potent in markets that may not have otherwise adapted to digital life.
Platforms such as Etsy and Shopify (who have taken a collaborative and cooperative approach themselves) have enabled a huge number of non-digital enterprises to flourish online. The cooperative sale of art online is one example.
How do you bring such a non-digital medium like art to the buying public online? Through collaboration.
Ken Harman, the owner of Spoke Art, found his feet online – like many artists – through social media. However, it was his collaboration with other artists and online platforms that helped move him from obscurity to world renown.
In 2010, Ken collaborated with another Australian artist for a series of small exhibitions. Circumstances forced Ken to take the plunge and rent premises with a two-year lease.
These early days on and off-line collaborations established Ken in a way that few thought possible.
Local government cooperation
Local governments functioning properly are in an ideal position to support and foster small business growth in their community.
Partnerships between local government and business provide an opportunity for collaboration that increases employment, productivity and community cohesion.
Small business needs to work alongside the local administration in order to ensure that it is meeting its legislative obligations. These may include public safety and environmental obligations.
But small business can also benefit from these relationships; incentive schemes, startup support cover, plus other economic stimulus packages and grants that local governments are able to provide.
The result is increased business opportunity and activity, lower litigation and improved economic outcomes for both business and community.
"Partnerships", says Hari Srinivas, "are a central feature in any project, from the development of the idea to the actual implementation."
Consequently, government and business cooperation can ensure that expertise, technology, and the entrepreneurial spirit create stable and profitable small business outcomes for local communities.
Especially regarding the ever increasing number of environmental regulations, cooperation is necessary for understanding local governments and council regulations.
This cooperative platform is not something that only benefits small business, large, multi-national business are also coming to terms with the reality of these cooperative partnerships.
Writes Alexander Vancolen, Marketing & eMobility Team Leader at Bosch Belgium:
"Creating sustainable business models, by integrating all involved stakeholders is a challenge for cities, certainly because there is not always enough contact between the private and public sectors."
As business looks ahead, it will be smart to form partnerships and healthy relationships with a local government early on in the business lifecycle to help prevent many of the difficulties that plague business further down the track.
Community cooperation
New businesses are discovering the potency of community collaboration and cooperation. Whether it be in fund-raising, or community awareness programs or sponsorship, businesses are learning that empathy and benevolent works can pay off.
In regards to online collaboration, nursing start-ups understand the power of brand mentions. This is especially true of high authority domains -something not uncommon for charitable enterprises.
It is an instinct of many small business owners to seek out their competitive advantage.
This makes finding the right partnerships for collaboration imperative. Partnering with a local school or other community-based organization is an excellent way to develop status and brand recognition.
It is also an important way of developing your brand authority.
Since many community organizations are not looking for financial gain, their inclusion of a small business is not seen as something that is being paid for.
Even where it is, as in the case of sponsorships, it is an excellent way for small business to gain valuable brand recognition with the wider community.
Finding the right collaborators can do great things for your small business.
Through partnership and cooperation, business is finding innovative ways to develop and deploy solutions to consumer problems and demands. It is no longer enough to simply focus on the competition.
For businesses to move ahead and succeed, they must now be in full cooperation and productive partnership with local government, community, and parallel business.
—
DISCLAIMER: This article expresses my own ideas and opinions. Any information I have shared are from sources that I believe to be reliable and accurate. I did not receive any financial compensation in writing this post, nor do I own any shares in any company I've mentioned. I encourage any reader to do their own diligent research first before making any investment decisions.