Could DMT save lives, and billions, as a stroke treatment? Algernon Pharmaceuticals investigates
Stroke deaths, and costs, rise every year. Complicated by the need to determine the type of stroke, treatment currently fails to save many and offers little in terms of immediate aid to recovery. One company, Algernon Pharmaceuticals, is exploring a bold new treatment using micro-doses of the psychedelic drug DMT in trials to help promote ischemic and maybe even hemorrhagic stroke recovery.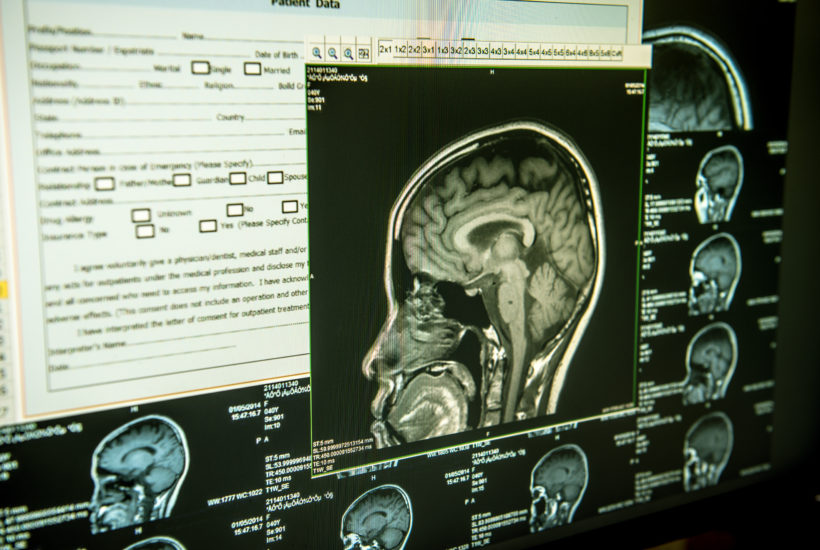 PSAs about strokes focus on what the average person needs to look for: facial drooping, arm weakness, and speech difficulties. But what the average person doesn't know about a stroke is even more troubling. Even detecting a stroke in time might not be enough to ensure recovery because post-stroke treatment options remain limited. One drug-repurposing pharmaceutical company, Algernon, and its CEO Christopher J Moreau, are looking to discover new stroke treatment solutions by investigating micro-doses of the psychedelic drug: DMT.
Stroke Dangers Persist, Treatment Options Remain Limited
According to the Centers for Disease Control and Prevention (CDC), almost 800,000 people suffer strokes each year in the United States — the global number is roughly 15 million — meaning on average, someone has a stroke every 40 seconds and someone dies of a stroke every four minutes.
Of those millions of strokes, about 87 percent are ischemic, meaning they're caused by a blockage of blood flow to the brain — the others are hemorrhagic, caused by bleeding in the brain. Treating ischemic strokes generally involves blood thinners that must be administered within three hours of the brain injury with the goal of clearing the blockage and minimizing brain damage.
This can only be done once the type of stroke is confirmed through a CT scan, and due to its time-sensitive nature, only a tiny percentage of stroke patients receive such treatment.
It is one thing to stop further injury from stroke, however, and quite another to repair the damage that has already been caused by it.
"If you could treat patients within that three-hour window or before the CT scan, and it's helping, it would be a blockbuster drug." — Christopher J. Moreau, CEO, Algernon Pharmaceuticals Inc.
That's the goal of Algernon Pharmaceuticals (CSE: AGN | OTCQB: AGNPD ).
The company is poised to begin clinical trials early in 2022 on the use of N, N-Dimethyltryptamine (DMT), a psychedelic compound known as "The Spirit Molecule," to treat people who have suffered ischemic strokes.
As a clinical-stage drug-repurposing company that looks for new applications for drugs that are already approved and considered safe, Algernon is studying the use of sub-hallucinogenic amounts of DMT to promote the re-growth of brain cells in stroke patients, says its CEO, Christopher Moreau, who has more than 30 years of senior management experience in private and publicly traded companies, including a strong background in biotechnology research.
Pre-clinical trials show promise for stroke treatment using DMT
A research paper published in Elsevier in May 2020, titled "N, N-dimethyltryptamine reduces infarct size and improves functional recovery following transient focal brain ischemia in rats," showed that DMT aided with rewiring, cell growth and making new connections, or neuroplasticity and neurogenesis.
The paper's results also showed growth of cells when DMT was applied. The animal testing demonstrated that DMT treatment in rats that were subjected to strokes showed smaller areas of dead brain cells and quicker recovery of motor function.
More recently, Moreau notes, Charles River Laboratories conducted pre-clinical research for Algernon at its facility in Finland. They studied whether neurons exposed to different sub-hallucinogenic concentrations of DMT for an hour would show signs of growth. An effect researchers elsewhere, including Prof. David Olson of the University of California, had previously observed. The result? The cortical neurons that were subjected to DMT showed a 40 percent increase in growth compared to control samples, very promising for stroke recovery.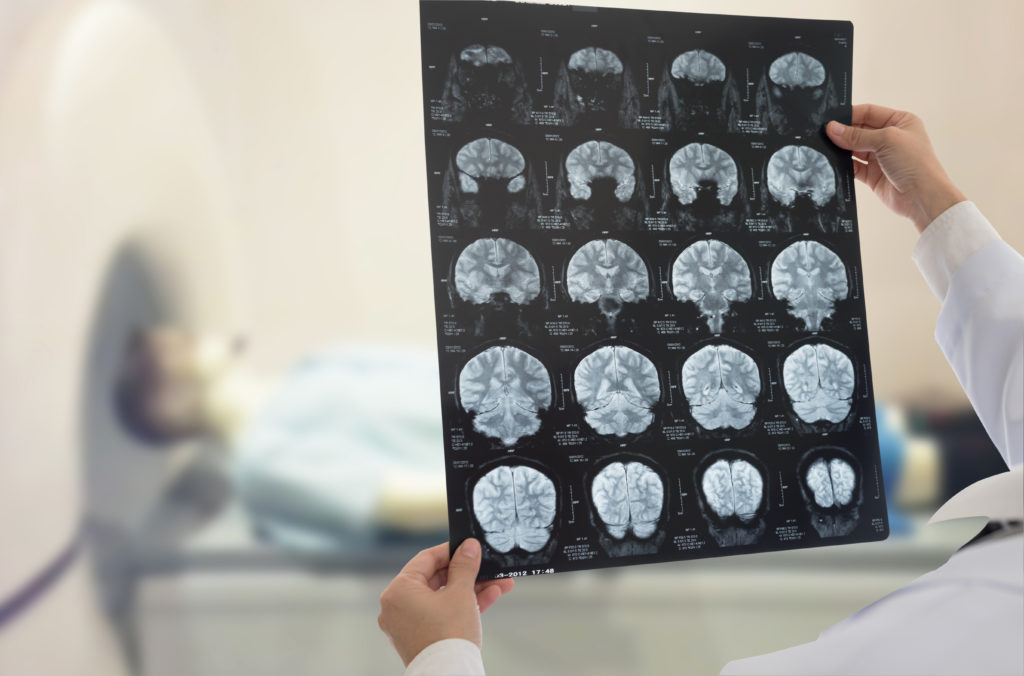 An additional purpose of these studies, Moreau says, is to identify a blood concentration (dose) and exposure time to target in the company's Phase 1 study to optimize the neuroplastic effects of DMT without triggering hallucinations.
Algernon's Clinical Trials for DMT in Stroke Recovery are Set to Start in the New Year
That the desired effects take place without causing psychedelic effects is key for Algernon, Moreau says, noting that previous drugs being tested for stroke that caused hallucinations in patients were not advanced. After suffering a brain injury, which often causes a sense of confusion, sending someone on a psychedelic journey could be problematic.
While DMT is a controlled substance in most countries, there is, however, openness in some places to exploring its healing properties. In the United Kingdom, for instance, government regulators gave the go-ahead to the first clinical trial using a psychedelic drug to treat depression this year.
Also in the U.K., Algernon filed a scientific advice meeting request with the Medicines and Healthcare Products Regulatory Agency to conduct clinical stroke studies using DMT and reported that they received positive feedback from the agency.
With its application to conduct clinical trials set for Q4 of this year, Algernon has planned two phases of research. Phase 1, which is to begin in January 2022, will investigate safety and dose of DMT treatments while Phase 2 will additionally examine the use of DMT for acute stroke patients and as a supplemental treatment for patients as they begin their therapy post-stroke.
Future research may also examine whether DMT can be used in treatment for hemorrhagic strokes, and that will depend on whether the drug is shown to not increase a patient's blood pressure or heart rate. While this has been shown to be the case in Dr. Rick Strassman's research (author of the book "DMT – Spirit Molecule" and Algernon consultant), Algernon would like to confirm this data in their Phase 1 study at various dose levels.
Algernon's goal is to be able to treat stroke patients as quickly as possible — possibly via IV in an ambulance — meaning such treatment would not be dependent on a CT scan.
"If you could treat patients within that three-hour window or before the CT scan, and it's helping," Moreau says, "it would be a blockbuster drug."
Key Leadership Added to Algernon's Board
Moreau is optimistic about the research and bullish on the company's leadership, especially two relatively recent additions to its board of directors.
Dr. Mark Williams, a director, was a co-founder of the Algernon Pharmaceuticals drug repurposing program and was the company's chief scientific officer until earlier this year. He has more than 15 years of experience in drug and medical device development, has authored multiple patents, and has expertise in taking companies from the discovery process to Phase 2 trials.
The other new Algernon board member is chairman and director Harry J. F. Bloomfield, a lawyer, Harvard MBA, and philanthropist who has served on numerous public and private boards, including that of Miraculins Inc., a medical diagnostic company where he also served as chairman.
"We've tried to surround ourselves with quality medical and scientific consultants who are living and breathing this space, and with Directors who can directly impact the company with their background and experience," Moreau says, noting, "I think we were lucky to have both join us."
With that help at the top and its clinical trials on the immediate horizon, Algernon is well-positioned to build value for investors.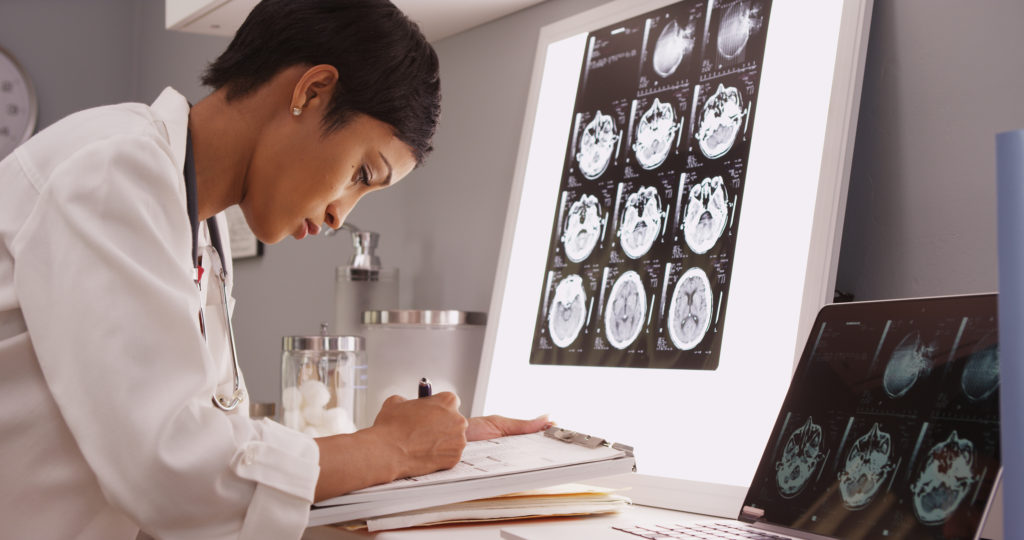 Algernon Brings DMT to the Massive Global Market for Stroke Treatment
"I think we have a very exciting and unique business model," he says. "In the drug world, repurposing a drug that has a known safety history and trying to investigate it to find out if it has new potential uses, it's very cost-effective. And the drug can be brought to the market in under five years, compared to 13 years for a new chemical entity — and it holds all of the same potential as a new drug."
And while DMT isn't the only drug Algernon is researching — it's also investigating ifenprodil as a potential treatment for coughs and idiopathic pulmonary fibrosis, a disease that causes scarring of the lungs — the psychedelic is squarely targeted at a massive and growing market.
Strokes are costly, and not just to the many people who suffer long-term disability as a result. Stroke-related costs totaled almost U.S. $46 billion between 2014 and 2015 in the U.S. alone, says the CDC, a number that includes health care and medicine costs as well as missed work.
On the potential revenue side, the stroke treatment market was valued at approximately U.S. $8 billion in 2018 and is projected to reach a value of about U.S. $15 billion by 2027.
"We're in a very good position," Moreau says. "And we are planning to move into our Phase 1 DMT stroke trial in January 2022."
—
(Featured Image by Utah51 courtesy of Algernon Pharmaceuticals)
DISCLAIMER: This article was written by a third party contributor and does not reflect the opinion of Born2Invest, its management, staff or its associates. Please review our disclaimer for more information.
This article may include forward-looking statements. These forward-looking statements generally are identified by the words "believe," "project," "estimate," "become," "plan," "will," and similar expressions. These forward-looking statements involve known and unknown risks as well as uncertainties, including those discussed in the following cautionary statements and elsewhere in this article and on this site. Although the Company may believe that its expectations are based on reasonable assumptions, the actual results that the Company may achieve may differ materially from any forward-looking statements, which reflect the opinions of the management of the Company only as of the date hereof. Additionally, please make sure to read these important disclosures.